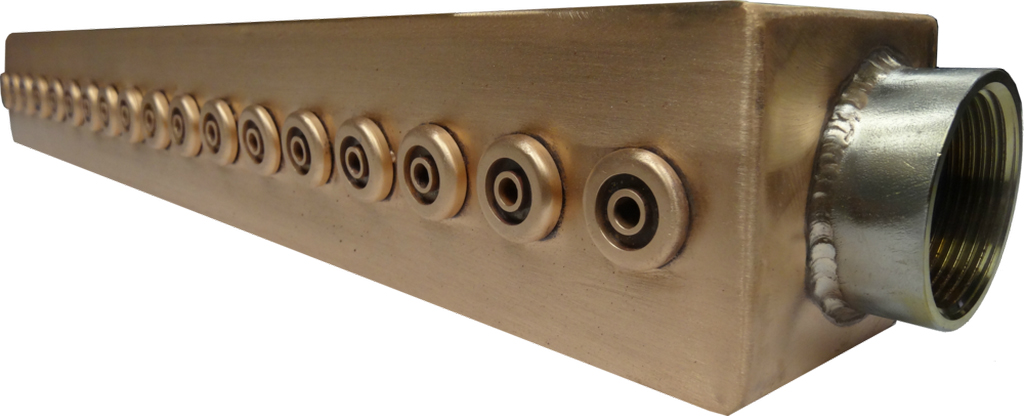 Bobé Water & Fire Features (Phoenix, AZ) manufactures Rain Fall, a waterfeature that captures the sight and sound of natural precipitation. Available in standard and custom lengths in straight lines or curves, the systems mask background noise, cool the air around them and come in four finishes: copper, stainless steel, bronze and black onyx. For details, click here.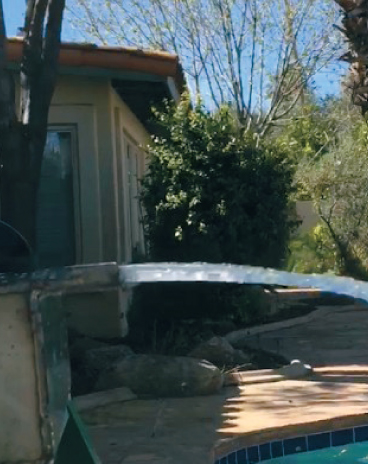 Bobé Water & Fire Features (Phoenix, AZ) now offers Pure Flow, a scupper made with quarter- and eighth-inch-thick marine-grade stainless steel. The pressurized units shoot water out up to 36 inches and have 1.5-inch threaded inlets in the back or can be customized with the inlets in the bottom. They come in six widths ranging from six to 48 inches. For details, click here.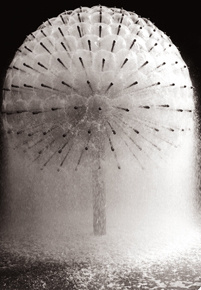 Fountain People (San Marcos, TX) manufacture Dandelion water effects in both spherical and hemispherical configurations. Made of machined brass, cast bronze and copper, the fixtures are designed to create curved contours covered in flat circles of water. They operate with very small orifices, so filtration is recommended to minimize nozzle maintenance. For details, click here.