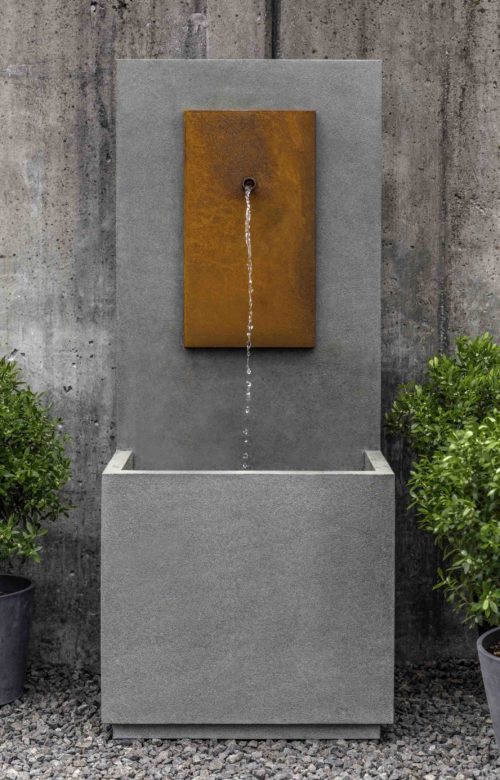 Campania (Pennsburg, PA) produces its model MC1, a cast-stone fountain kit highlighted by either a Cor-Ten steel or copper panel. Available in any of 14 colors, the fountains hold 20 to 25 gallons of water and are 25 inches wide, 17.5 inches deep and 60 inches tall. The kit includes a 320 gallon-per-hour pump and all required tubing and hose clamps. For details, click here.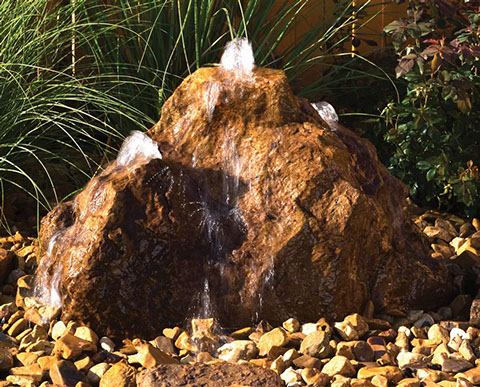 Blue Thumb (Saginaw, MI) manufactures bubbling-rock fountains in a range of styles and profiles. Designed to provide the sounds of moving water in compact packages, the low-maintenance, fully-plumbed, natural-look systems can be installed almost anywhere a 36-inch-square space is available – in a planter or even on a patio or deck. For details, click here.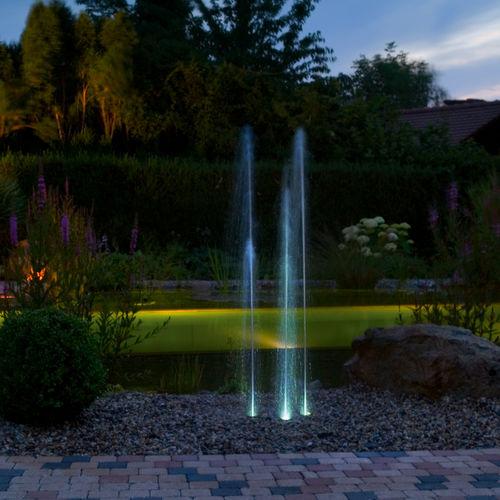 Oase (West Palm Beach, FL) makes Water Trio for garden displays. The linear waterfeature has three pumps and three fountain jets that rise with varying heights between 12 and 55 inches and feature LED lighting with adjustable intensities. The system operates with 12-volt technology and can be programmed via an easy-to-use remote control. For details, click here.