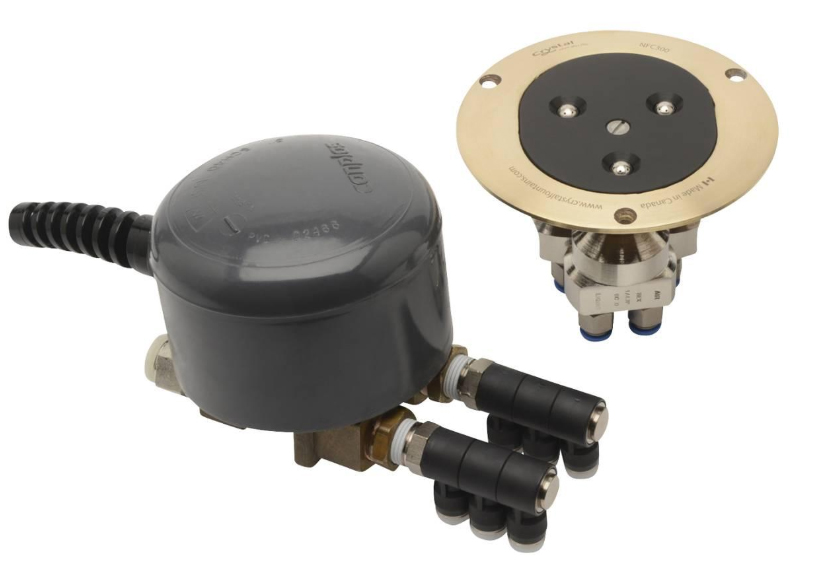 Crystal Fountains (Toronto, Ontario, Canada) manufactures NCF300, a sequencing fog jet designed for deck-level applications. The fog rises from the units to levels between two and ten feet, providing a mysterious background effect or easily animated by activating variable air and water solenoids to create puffs of fog and create a variety of visual effects. For details, click here.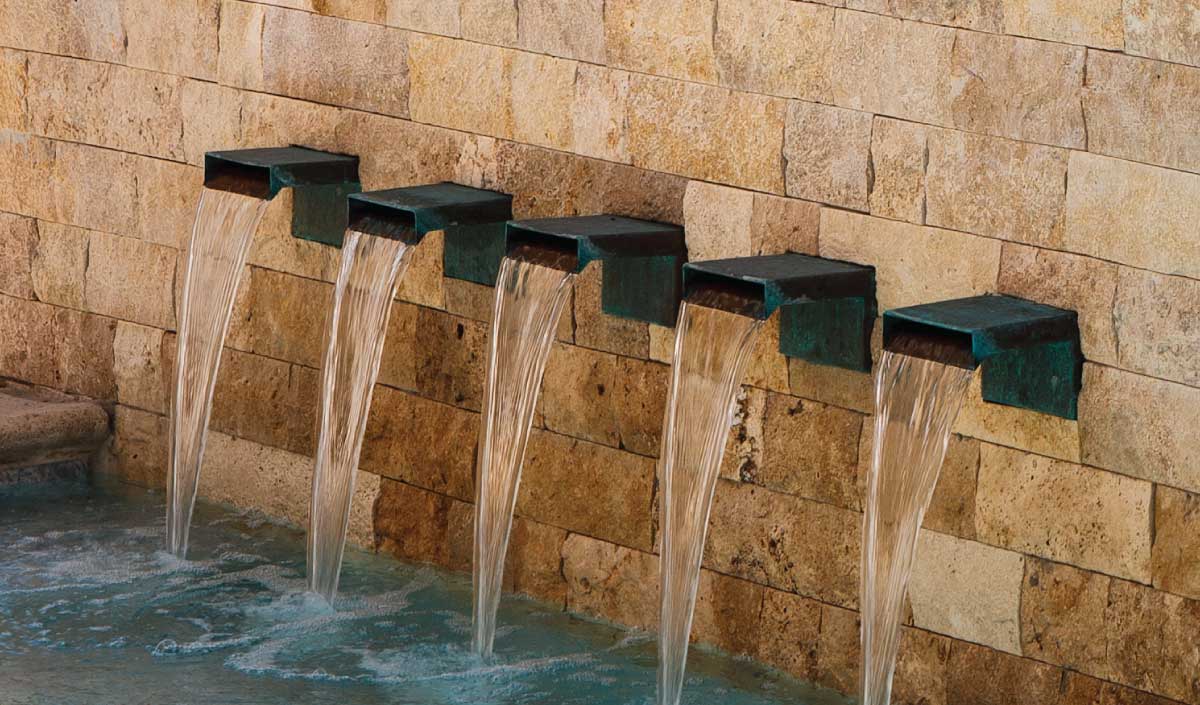 CMP (Newnan, GA) now offers copper scuppers in a range of styles and configurations for use in pools, spas, water walls and other waterfeatures. Designed to provide bubbling, lively streams of water, the units have angled baffles that create glass-like sheeting effects. Each unit develops its own brown, blue or green patina, so every installation is unique. For details, click here.
Campania International (Pennsburg, PA) produces the Del Rey Fountain in cast stone. The product – 29 inches in diameter and 18.5 inches tall – is designed to bring the sound of moving water to any setting and is available in its natural appearance or with any of 13 pigment stains applied in a process that replicates the look of naturally aged materials. For details, click here.