Crystal Fountains (Toronto, Ontario, Canada) has published its "Fountain Idea Book" for 2015. The 262-page, full-color catalog outlines the company's capabilities and services – a fully illustrated overview followed by details on its lines of programmable sequencing nozzles, laminar and leaping jets, deck jets, fountain nozzles, lighting systems and more. For details, click here.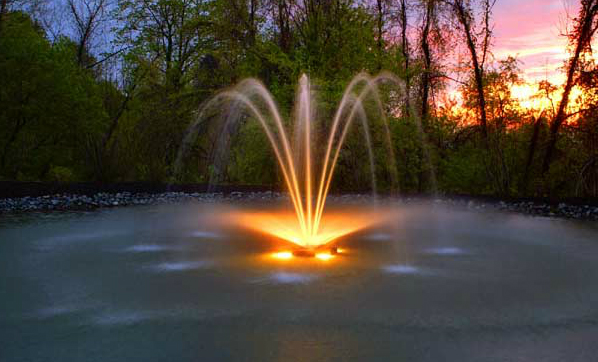 Otterbine Barebo (Emmaus, PA) has introduced Fountain Glo low voltage LED lighting systems for its line of aerators and fountains. Energy efficient, versatile and cost-effective, these two, four, six and eight-light sets operate 6.5-watt bulbs in bright white or warm white flood lamps, providing an 80% energy savings compared to MR16 halogen lamps. For details, click here.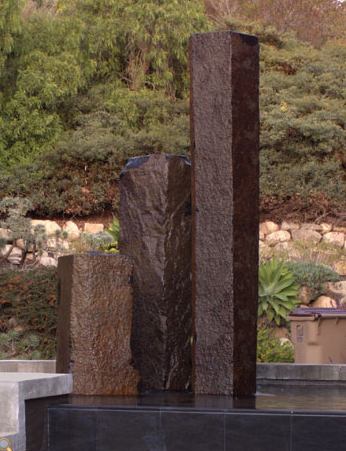 Coverall Stone (SeaTac, WA) manufactures fountains and a range of other outdoor-living accessories from columnar basalt. One type, Grand Coulee Basalt, is a dense, volcanic material that usually features five or six planes, has a brown/rust color and comes in larger diameters that are ideal for sculptural waterfeatures and landscape compositions. For details, click here.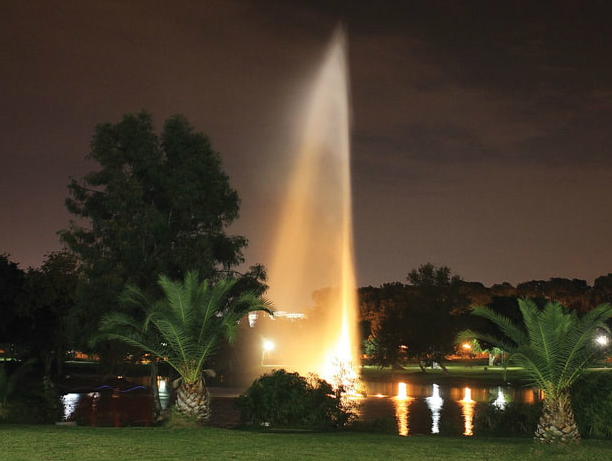 Otterbine Barebo (Emmaus, PA) includes the Super Nova pattern in its Giant Fountain line. Designed for placement in premium locations in which a dramatic design element is desired, the nozzle sends water up to 95 feet high as part of a floating system trhat can operate in as little as 40 inches of water. An optional lighting package completes the picture. For details, click here.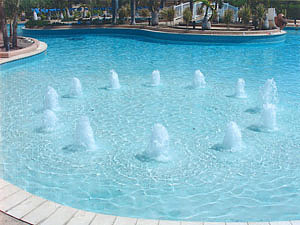 Roman Fountains (Albuquerque, NM) manufactures the RPSS Series Sunshelf Nozzle, a small, precision-machined brass nozzle that can be installed flush into the floor of a pool entry shelf or step at moderate depth to produce an aerated mound of water above the pool surface. The nozzle covers are removable for servicing and maintenance. For details, click here.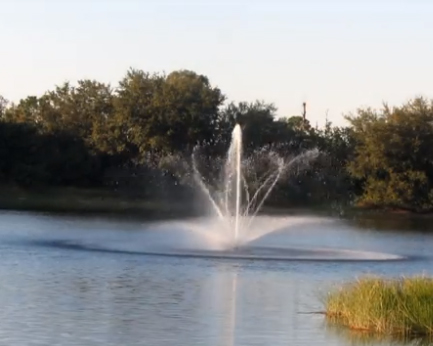 AquaMaster Fountains & Aerators (Kiel, WI) has added Imperial to the numerous patterns available in its Master Series of fountains. Designed for pond and lake aeration, the new unit features a spinning outer pattern combined with an upright central geyser and is available in seven models with pumps ranging from 1/2 to 10 horsepower. For details, click here.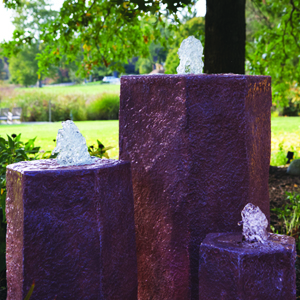 Atlantic Water Gardens (Mantua, OH) has introduced fiberglass replicas of basalt columns for use as bubbling fountains in garden spaces. The sturdy, easy-to-plumb components eliminate weight and safety concerns while retaining all the charm and durability of natural rock and are available in heights of 16, 22 and 30 inches. For details, click here.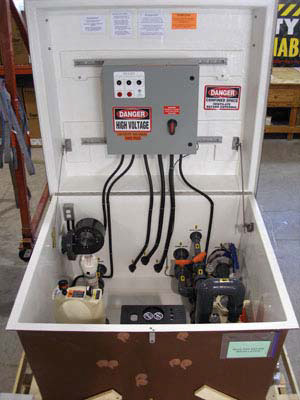 Roman Fountains (Albuquerque, NM) has released a four-page brochure filled with information on its systems for harvesting rainwater. Defining the four Cs (capture, contain, control and circulate) and system benefits, the piece highlights packages including storage tanks, pre-filters, valves, pumps, vaults and control systems. For details, click here.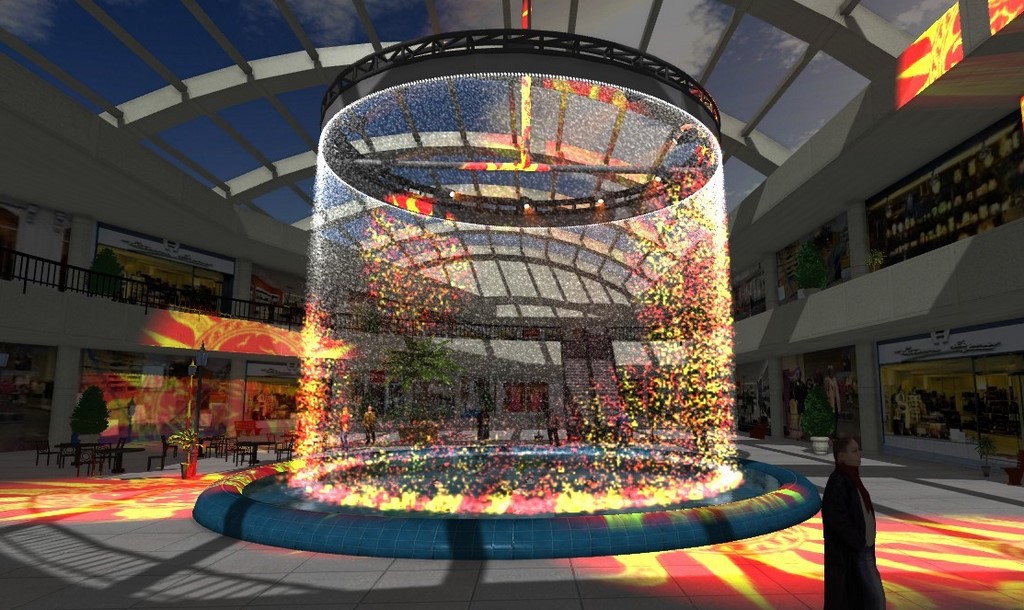 Synchronorm (Bremen, Germany) has introduced V:3D, software that conjures photo-realistic images of fountain systems and lighting technology. Designed for simulation of animated water and lighting displays, the program simulates conditions including wind, reflections and more, saving time and money in fountain design and development. For details, click here.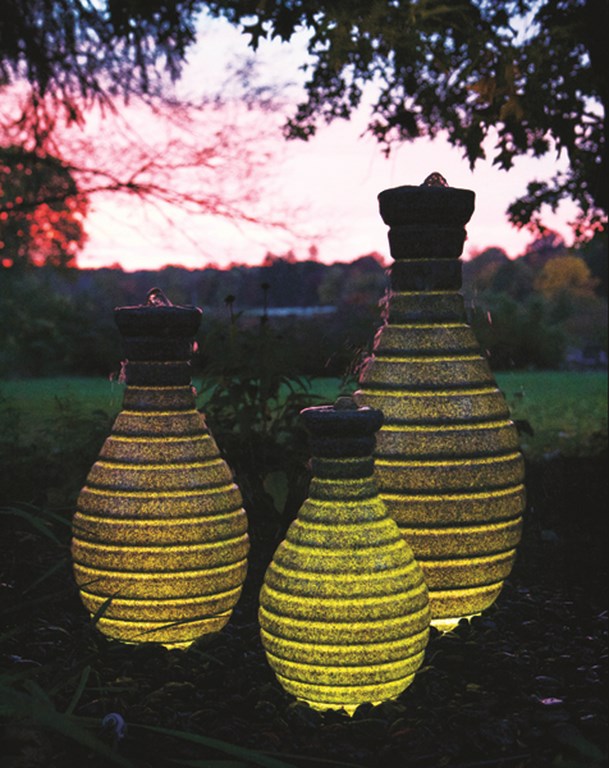 Atlantic Water Gardens (Mantua, OH) has released a new line of illuminated waterfeatures – overflowing vases that glow from within. Available in three sizes, the vase systems radiate 48 different colors; offer 16 different programmed color patterns; and come with remote controls that regulate both the speed of the color changes as well as their intensity. For details, click here.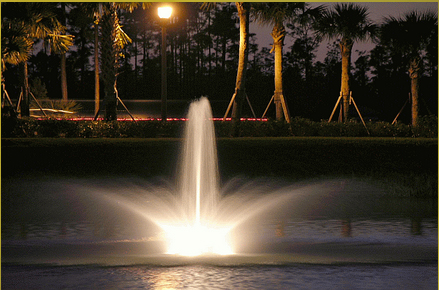 AquaMaster (Kiel, WI) has announced availability of its new, energy-efficient, high-lumen-output LED lighting system for use with floating and fixed-base fountains. Submersible in all-stainless steel housings, the units' lenses can be positioned either above or below the water as long as the housing itself is submerged to keep the units cool. For details, click here.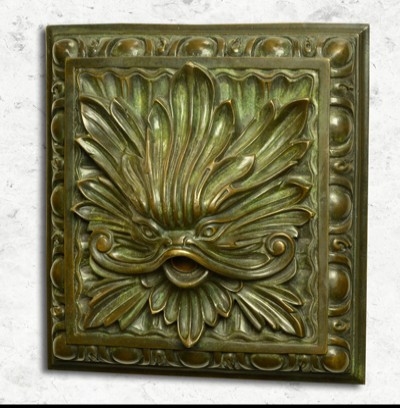 Fountains Unique (Laguna Hills, CA) offers a Catfish Mask to serve as the focal point in any waterscape environment. The exquisitely carved, nine-inch-square bronze fixture (a precast version is also available) features a spout that projects three inches from the surface and serves well in wall fountains or as a spout flowing into a pool or spa. For details, click here.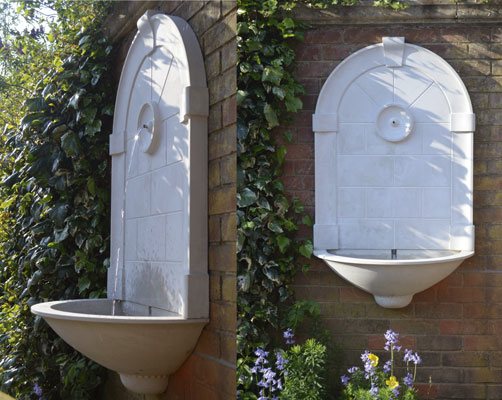 Haddonstone (USA) Ltd (Bellmawr, NJ) now offers a wall fountain as part of its Athenian Collection of planters and pedestals created in partnership with Robert A.M. Stern. Made of cast stone, the elegant, self-circulating units project single streams of water into their fountain bowls and come complete with pump covers. For details, click here.