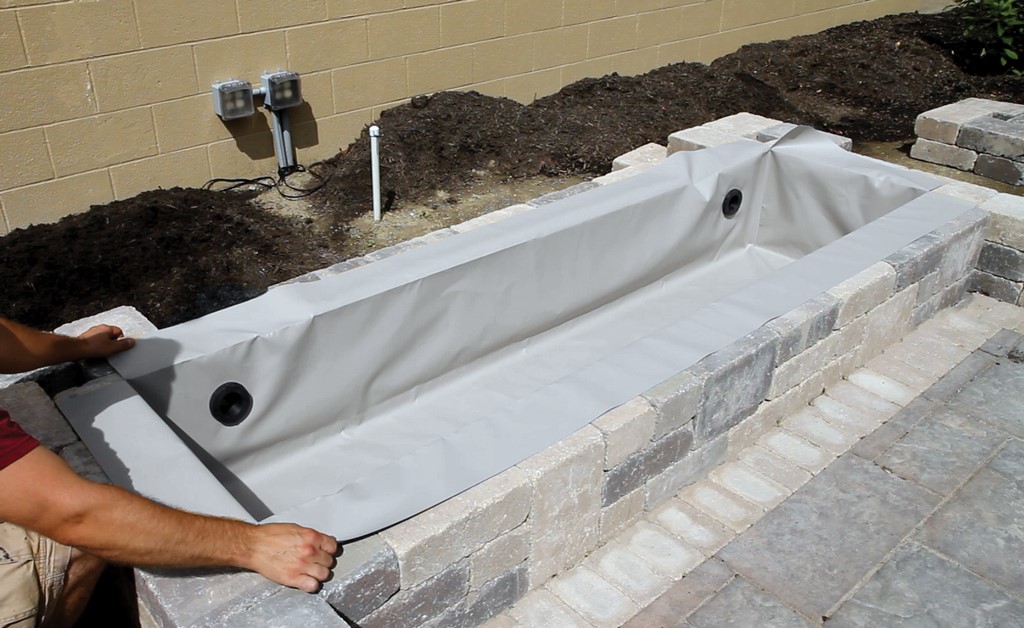 Atlantic Water Gardens (Mantua, OH) has launched a line of flexible hardscape basins. Designed for use in formal waterfeatures that include open basins (particularly custom block reservoirs for which frost-proofing is a concern), the UV-resistant units are available in tan or grey in four-, six- and eight-foot widths and include pre-punched bulkhead fittings. For details, click here.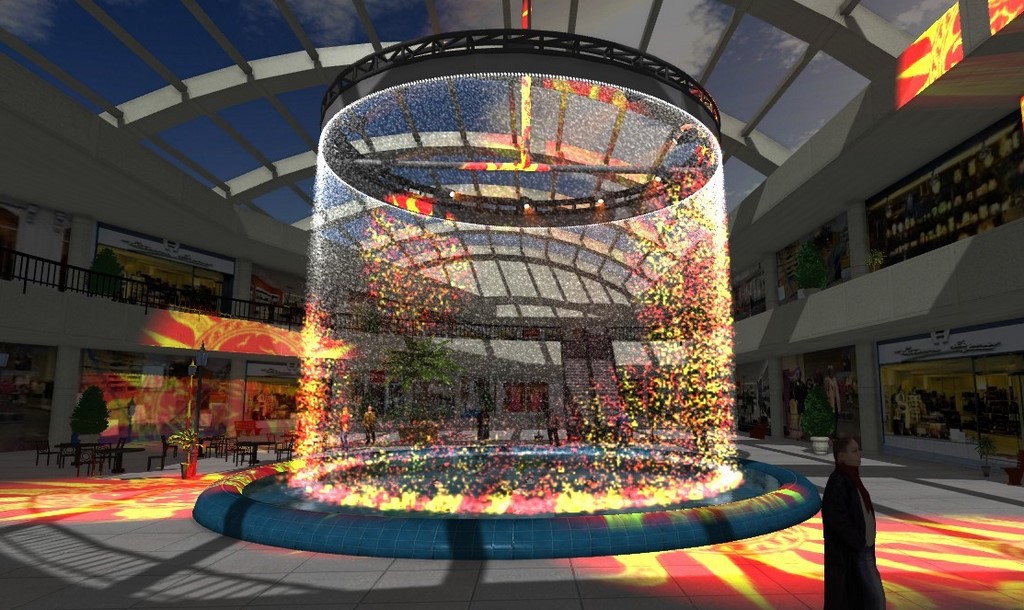 Synchronorm (Bremen, Germany) publishes Depence, a software system that aids in the design and programming of professional fountain shows and displays. Featuring a three-dimensional visualization system that can simulate fountain, laser, video and lighting details with real-time accuracy, the system allows for one-click fountain-height adjustments. For details, click here.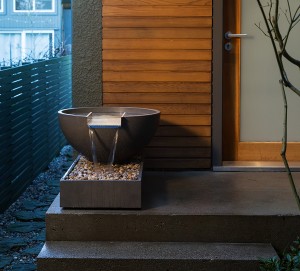 Solus Décor (Vancouver, British Columbia, Canada) has added water bowls to its product lines. The plug-and-paly units come in 26-, 36- and 48-inch models, either with a scupper or domed. Each is made almost entirely by hand using concrete mix designs that include recycled materials and offer durability, color-fastness and heat retention. For details, click here.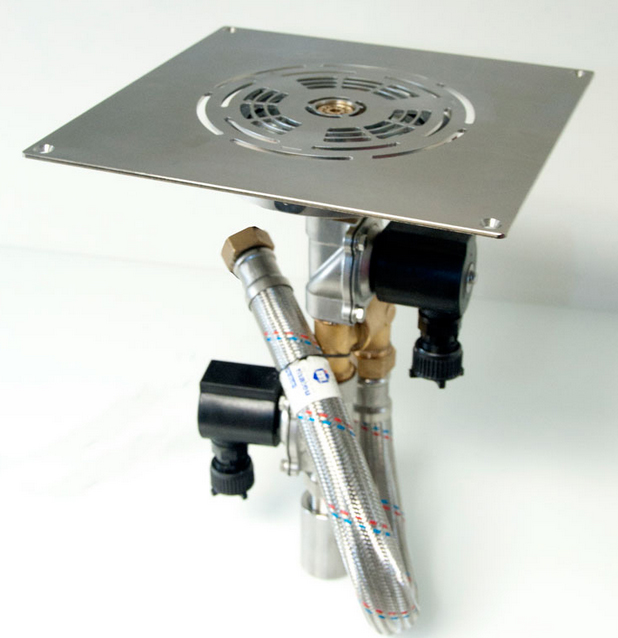 Safe-Rain (Toledo, Spain) has introduced Waterboy Plus, a dry-deck fountain kit made of stainless steel and featuring a controllable LED lighting system for creation of easily programmable water and light displays. Available with or without solenoids for a range of control possibilities, the units include angle correctors for mounting on slopes. For details, click here.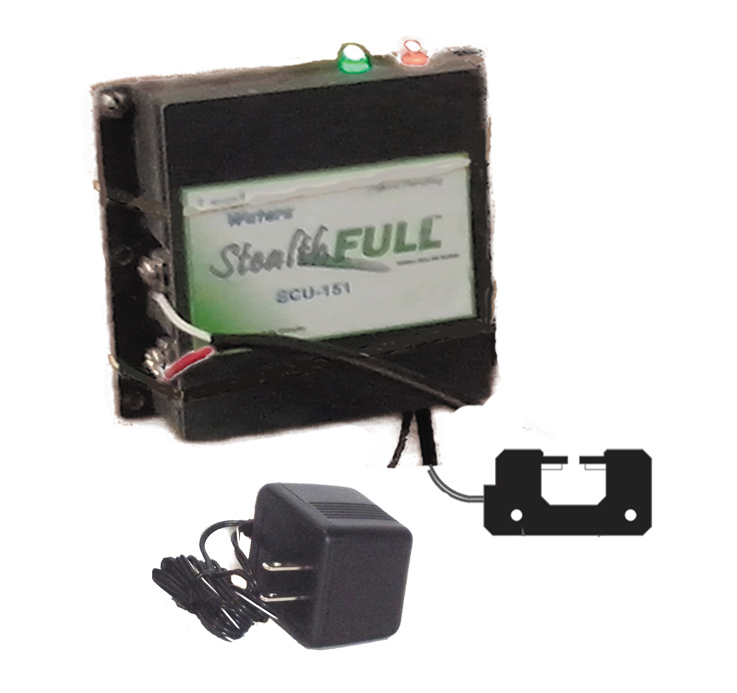 Aquility Systems (Gainesville, FL) announces StealthFull, a hidden auto-fill system designed for use in fountains, ponds and other waterfeatures where it's important for the device to be as unobtrusive as possible. The compact sensor mounts under the surface and has a fail-safe feature that minimizes losses to leaks while eliminating overflows. For details, click here.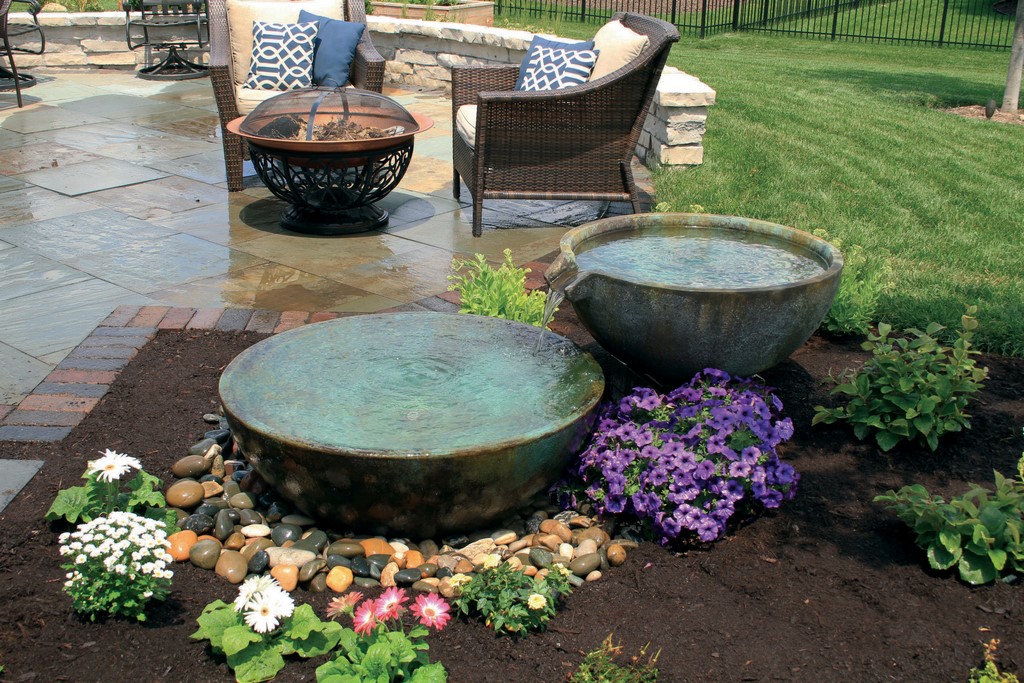 Aquascape (St. Charles, IL) now offers hand-cast spillway bowls, basins and stands. Made from glass-fiber-reinforced concrete (GFRC), the units have the patina and appearance of handcrafted stone fountains at a fraction of the weight, resulting in easy installation. In addition, individual units can be linked together to create elaborate displays. For details, click here.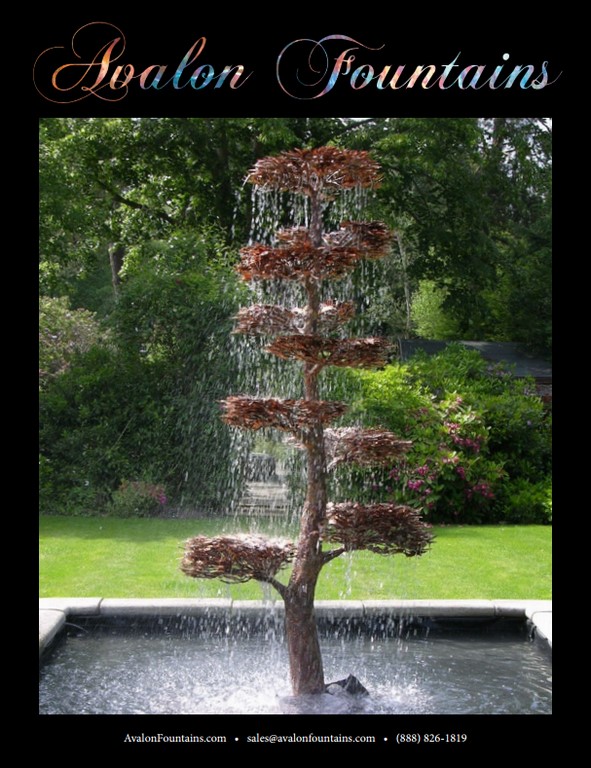 Avalon Fountains (Malibu, CA) has published a digital catalog covering its line of nature-inspired fountains and waterfeatures for both residential and commercial settings. The handcrafted, water-emitting trees range in height from 4 to 50 feet, and each is a made-to-order artwork in copper, bronze and glass. Glass-flowered plants are also highlighted. For details, click here.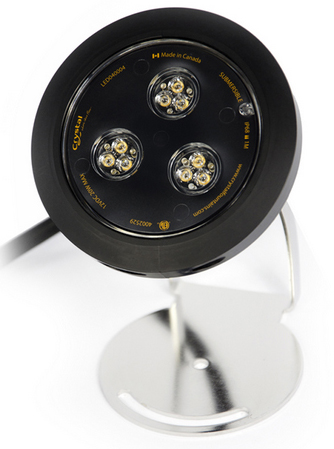 Crystal Fountains (Toronto, Ontario, Canada) manufactures the LED040 mid-sized underwater light for use in fountains and other small watershapes. The compact units are available in warm white, cool white and RGB formats, are made with rugged polycarbonate ABS and stainless steel and have internal temperature controls to prevent overheating. For details, click here.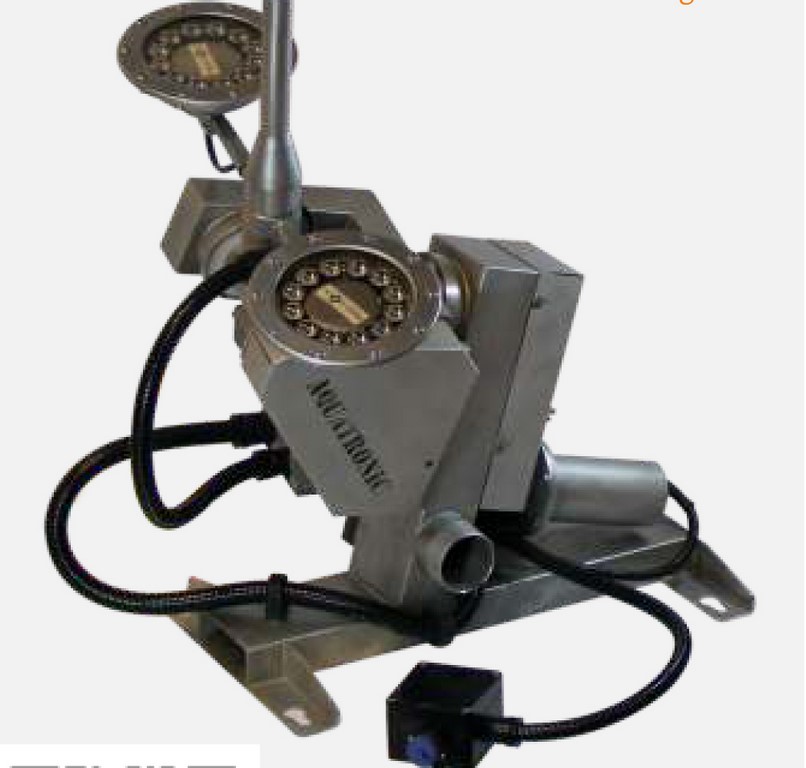 Aquatronic Water Attractions (Istanbul, Turkey) manufactures AquaRobo, a fountain jet system that features a movement range of 140 degrees on both X and Y axes and angular motion that allows for staging of dynamic water-dance shows. Made of stainless steel with optional lights, arrays of multiple units can be run from a single controller. For details, click here.
Focus Industries (Lake Forest, CA) manufactures the SL-40 Series of underwater lighting fixtures. Made of cast brass and featuring flat, high-impact, tempered-glass lenses in five colors, the units can be wall or floor mounted and come standard with 20-watt MR11 lamps rated to last for 10,000 hours. A 50,000-hour LED option is also available. For details, click here.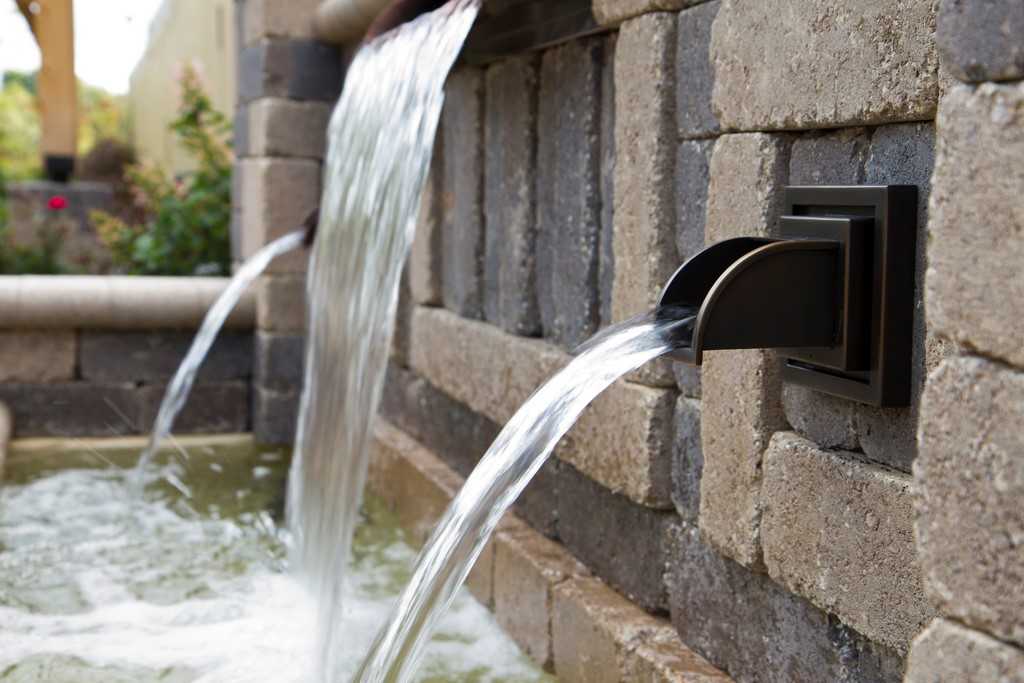 Atlantic Water Gardens (Mantua, OH) has released wall spouts in two new styles – Mantova and Ravenna – that bring old-world charm to modern watershapes. Made of cast brass, the heavy-duty fixtures have an oil-rubbed bronze finished suited to contemporary wall and patio designs and can be lit from behind to enhance the nighttime experience. For details, click here.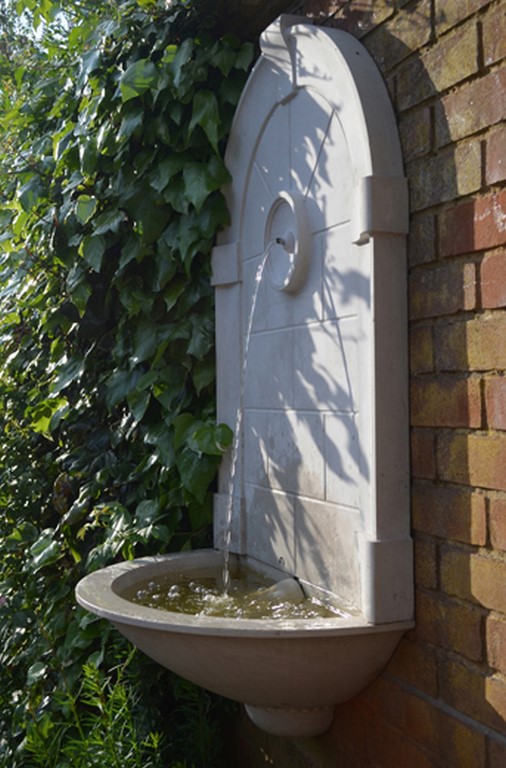 Haddonstone (Mount Laurel, NJ) manufactures the Athenian Wall Fountain. Part of the Athenian Collection of garden ornaments designed in partnership with the architect Robert A.M. Stern, the units are 49 inches tall, 30 inches tall and project 17 inches from the wall. They come in five colors: Portand (gray), Bath (white), Terracotta, Coade and Slate. For details, click here.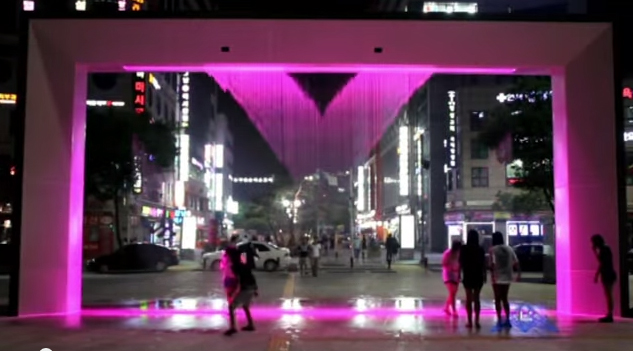 Vortex International (Montreal, Quebec, Canada) has introduced Watermark, a fixture that forms patterns and words by synchronizing lights and manipulating the flow of water. Designed for urban spaces, shopping centers, airports and more, the units feature 25 valves per 3.3-foot section that generate clear words, logos, patterns and tailored messages. For details, click here.