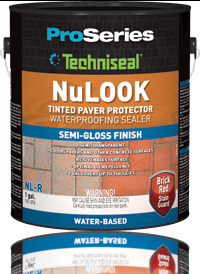 Techniseal (Candiac, Quebec, Canada) manufactures NuLook, a tinted concrete-paved sealer designed to rejuvenate or change the color of pavers or concrete slabs. The weather-resistant product protects and beautifies with a rich, semi-gloss appearance, bringing old, washed-out surfaces back to life in their original color or with an all-new shade. For details, click here.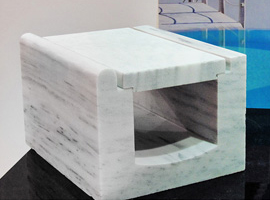 Poolstones by Sofikitis (Voula, Greece) offers a pool-overflow system made of solid marble. Precision-cut for free water passage, the units have slightly bullnosed front edges to encourage flow back into the pool, while the back edge is perfectly flat for easy leveling with decking materials. The grate can be made of anti-slip marble, with or without slots. For details, click here.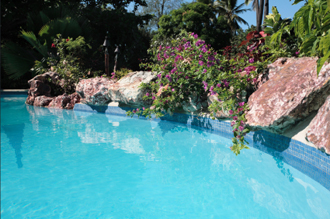 Aquron (Rockwall, TX) produces I-Shield stone and concrete sealer. The non-toxic, non-polluting, non-flammable material is waterborne and stays pliable and resists abrasion while waterproofing the surface, keeping it clean and preserving its natural appearance. It also retards or eliminates efflorescence and resists the effects of repeated freeze/thaw cycles. For details, click here.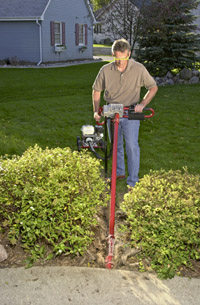 Little Beaver (Livingston, TX) now offers horizontal boring kits for use with its mechanical earth drills. The precise, time-saving units can be used in setting conduit, pipe and irrigation runs of three inches in diameter under sections of paving or decking up to five feet wide, and a unique connecting system allows the operator to stand while boring. For details, click here.

Laticrete (Bethany, CT) offers Hydro Ban, a thin, load-bearing waterproofing/crack-isolation membrane that does not require the use of fabric in the field, coves or corners. It's a single-component, self-curing, liquid-rubber polymer that forms a flexible, seamless waterproofing membrane and bonds directly to a wide variety of substrates in and around watershapes. For details, click here.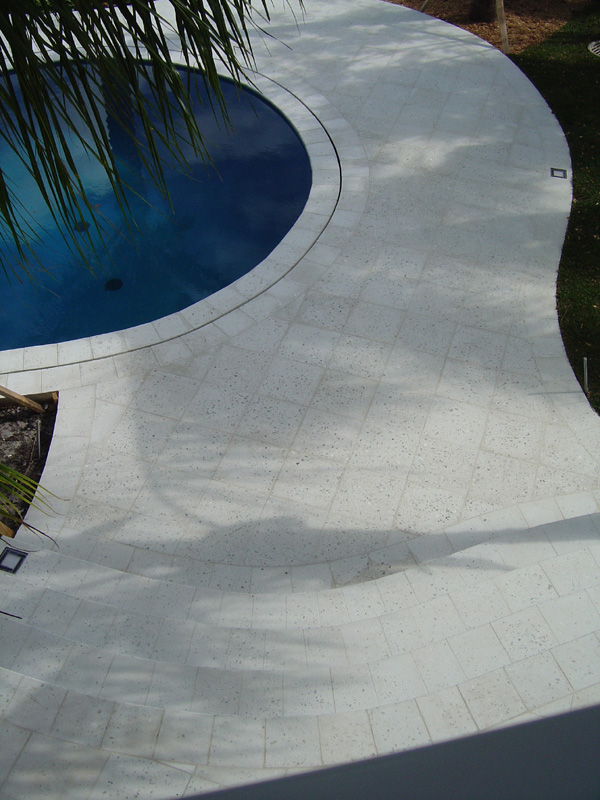 MATRIX Z (Fort Lauderdale, FL) offers SeaStone, a complete line of eco-friendly cementitious products made using natural fossil shells and other aggregates to replicate the appearance and durability of natural stone. For details, click here.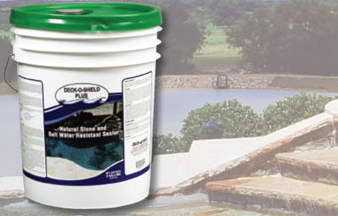 Deck-O-Seal makes Deck-O-Shield Plus, a premium-grade, ready-to-use, water-based sealer formulated for use on natural stone and concrete. The product penetrates the surface to weatherproof surfaces and protect against efflorescence and staining. For details, click here.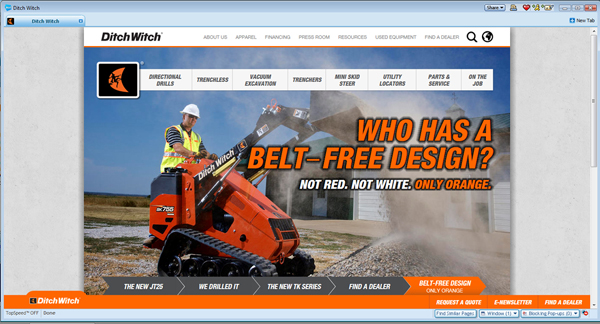 Ditch Witch (Perry, OK) has launched a new and improved web site. Designed to improve the user experience, the site is cleaner and brighter and features videos of the company's machines in action as well as more intuitive navigation and new social media elements. In addition, the site's global reach is facilitated by its availability in six languages. For details, click here.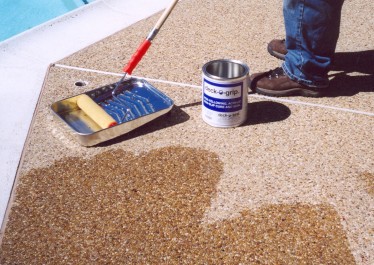 DECK-O-SEAL (Hampshire, IL) offers Deck-O-Grip, a clear, fast-drying, non-yellowing, glossy sealant designed to enhance the beauty of concrete decking while also bringing slip- and wear-resistance to traffic areas. For details, click here.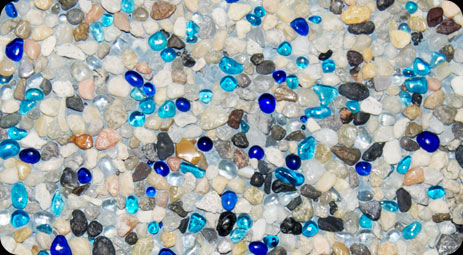 Pebble Technology (Scottsdale, AZ) provides information on Beadcrete, a finish for concrete pools in which solid glass spheres are locked into a cerfully graded aggregate mixture by polymer-modified cements. For details, click here.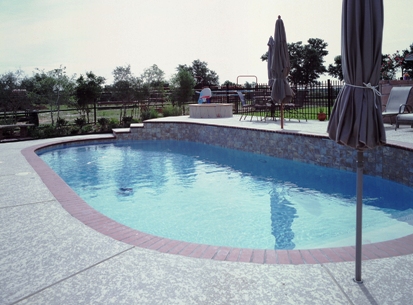 Deck-O-Seal (Hampshire, IL) offers information on Deck-O-Foam, a non-staining, chemical-resistant, ultraviolet stable, non-absorbent, low density, compressible alternative to expansion joints. For details, click here.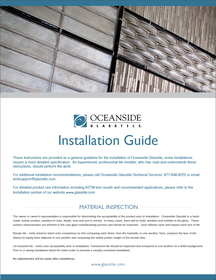 Oceanside Glasstile (Carlsbad, CA) has announced the release of its new Installation Guide. The eight-page booklet will be shipped with all orders and is available for download on the company's web site. For details, click here.