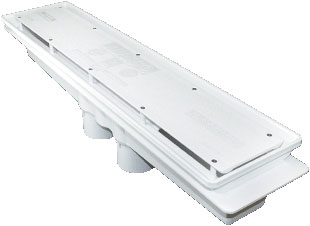 A&A Manufacturing (Phoenix, AZ) offers single-channel anti-vortex drains for use in pools and spas. Engineered to meet standards for unblockability and featuring a large slot opening for debris removal, the flush-mounting units allow for installing one drain instead of two and come in two models (single- and dual-inlet) with flow rates up to 227 gpm. For details, click here.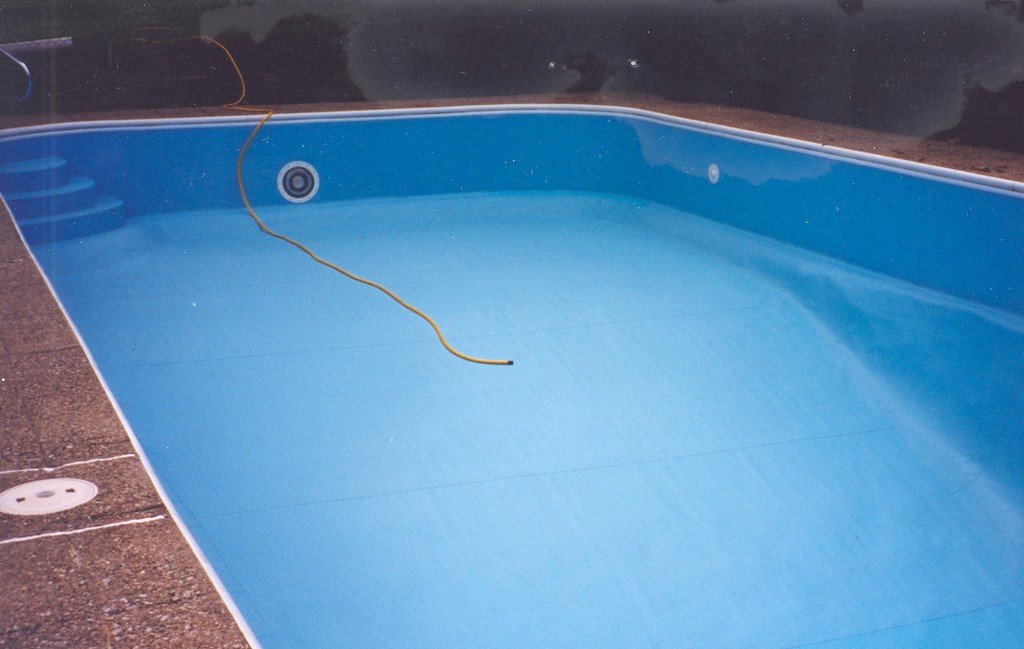 RenoSys (Indianapolis, IN) offers PVC liners for pool shells. Designed to deal with structural cracks and eliminate leaks or rough concrete on deteriorated swimming pools, the reinforced 60-mil material has a slip-resistant texture and is applied on-site to make concrete, steel, fiberglass and aluminum pools, fountains and other waterfeatures watertight. For details, click here.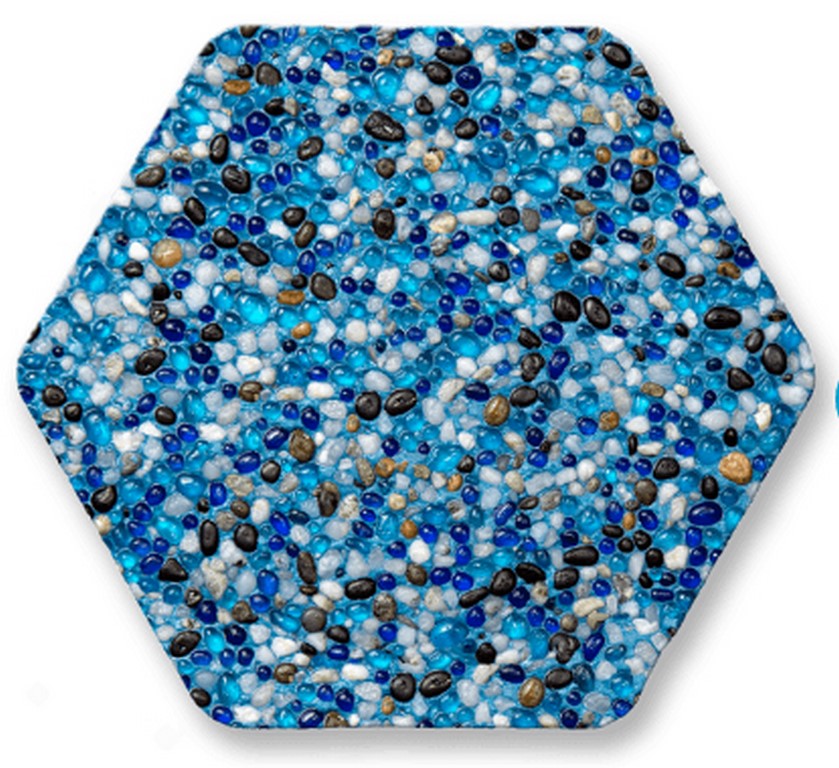 Pebble Technology (Scottsdale, AZ) now offers Pebble Brilliance, a blend of glass beads and natural stone aggregates. The glass beads infuse the finished surface with deep color, while the overall blend provides long-lasting durability with a rich texture. Available in eight standard mixes, the blend also incorporates shell material for extra luster. For details, click here.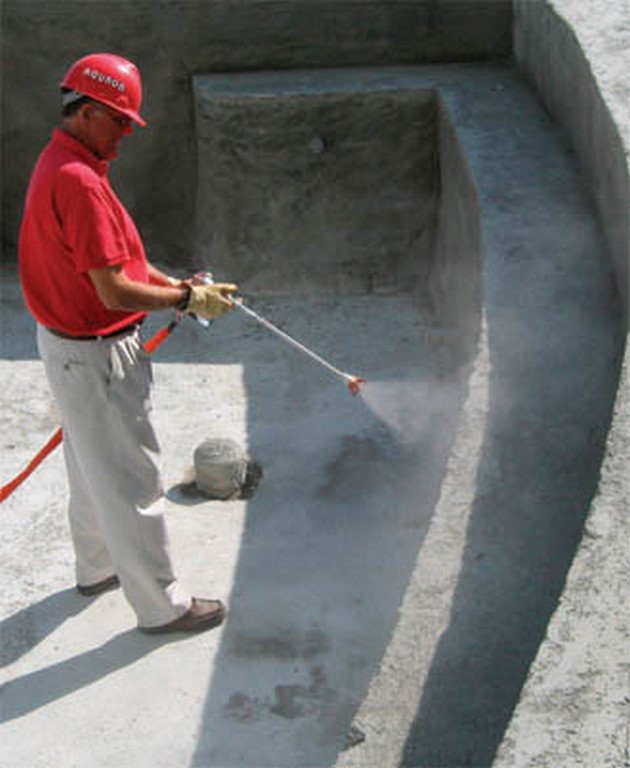 Aquron (Rockwall, TX) makes Concrete Pool Shell Protector, a clear treatment/preservative sealant solution for new or old concrete shells. The material includes a highly reactive catalytic agent that seals the matrix, hardens the concrete and waterproofs while significantly preserving the imbedded steel and retarding or halting alkali-silica reactivity. For details, click here.
Custom Molded Products (Tyrone, GA) now has a flush-fitting model of its Brilliant Wonders LED lights for nicheless installation in concrete pools. Available in white or clear models, the flangeless, easy-to-install, 1.5-inch units create seamless, minimalist looks and are ideal for illuminating entire watershapes as well as steps, swim-outs and spillways. For details, click here.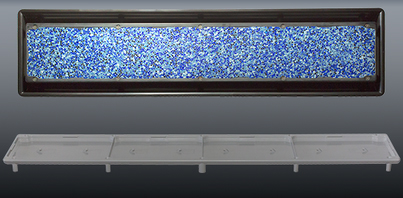 Color Match Pool Fittings (Phoenix, AZ) makes ABS covers for unblockable channel-style drains that can be topped with pebbles, tile or plaster to blend in with the surrounding finish. Designed for use with A&A Manufacturing's anti-vortex single-channel drain system, the combined units meet all safety requirements and are available in seven colors. For details, click here.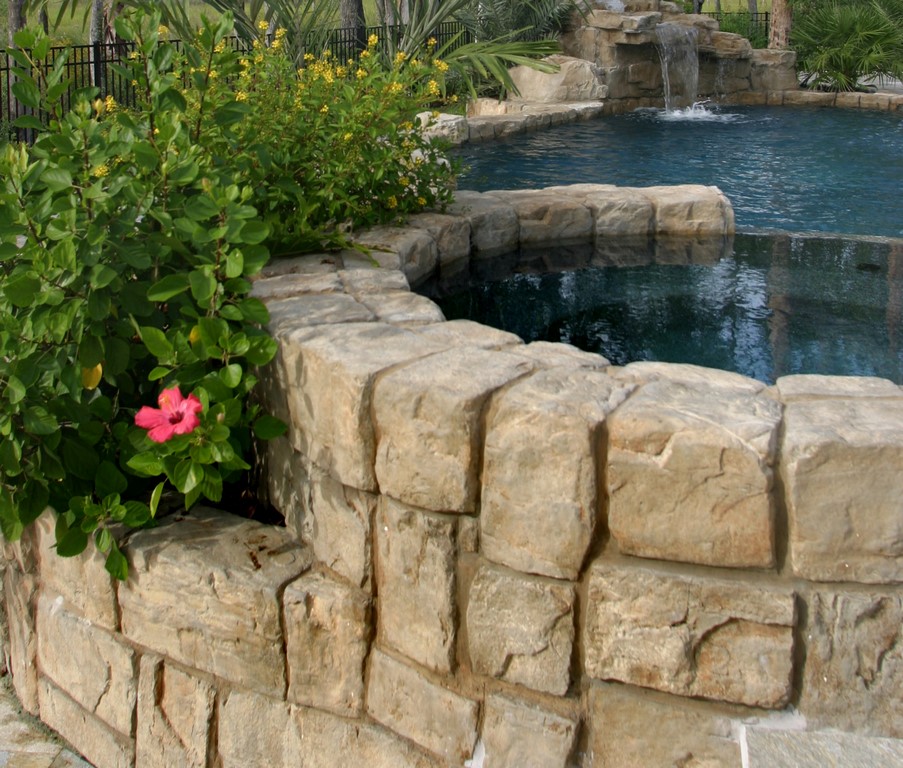 RicoRock (Orlando, FL) has introduced Veneer Stones for use in spa surrounds and on other suitable surfaces. The cast-stone pieces are made with a denser concrete than most other precast stone, enabling them to stand up to salt and pool chemicals. They come in four-, eight- and 12-inch sizes in four different colors to match existing décor. For details, click here.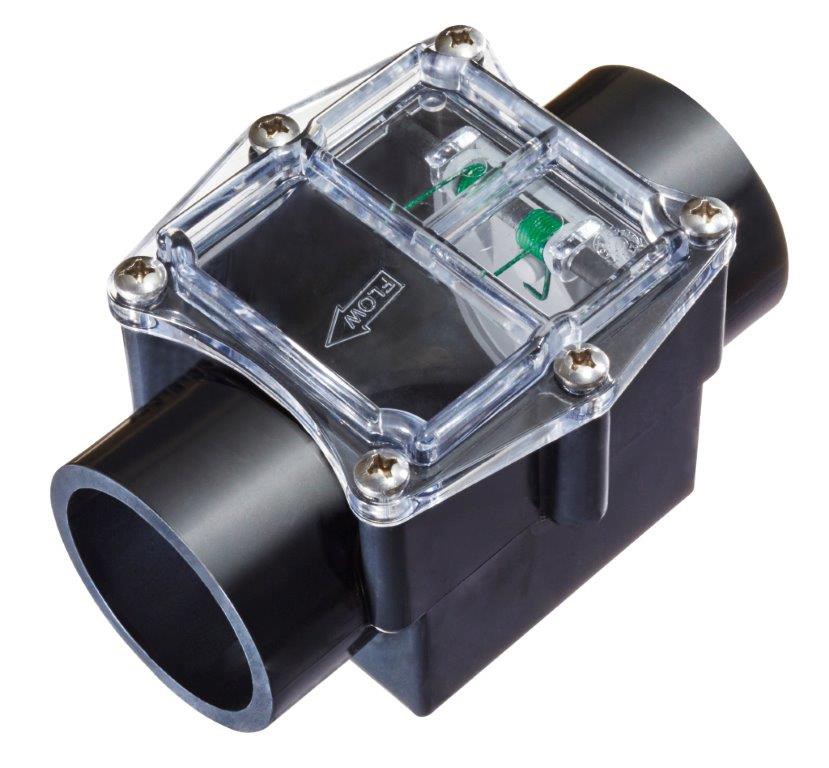 Magic Plastics (Valencia, CA) manufactures the CR2 back-flow preventing check valve. Designed to protect heat exchangers from damage that may be caused by in-line chlorinators while also maintaining full system flow, the units are corrosion-resistant and feature a half-pound-spring-loaded gate that can be installed in any operating orientation. For details, click here.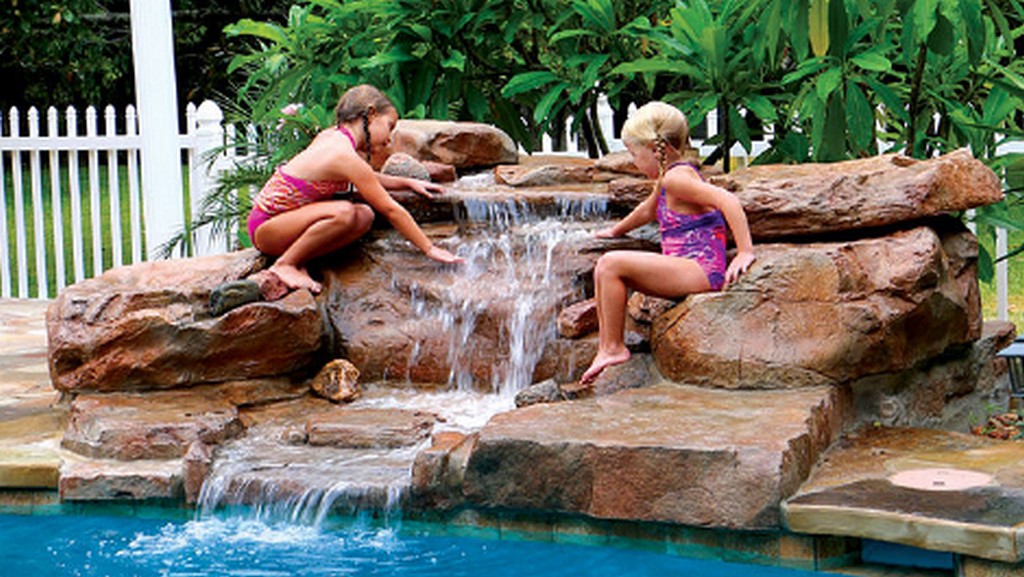 RicoRock (Orlando, FL) now manufactures a one-piece, cast concrete panel that allows water to fall at a greater distance from a swimming pool's edge. The new four-by-seven-foot sections provide an easy way to control the water pathway off of waterfeatures, using a simple formation of smaller rocks to imitate the natural courses found in a stream. For details, click here.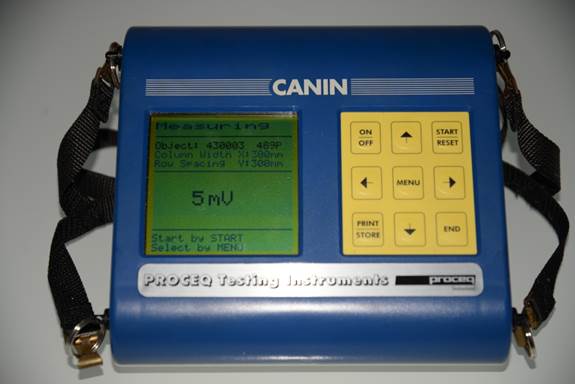 Basecrete Technologies (Sarasota, FL) offers inspection and testing services for concrete structures in advance of using the company's waterproofing materials. Digging beneath external signs such as spalling, cracks and efflorescence, the company can conduct corrosion testing, thermographic studies, coatings evaluations and other assessments. For details, click here.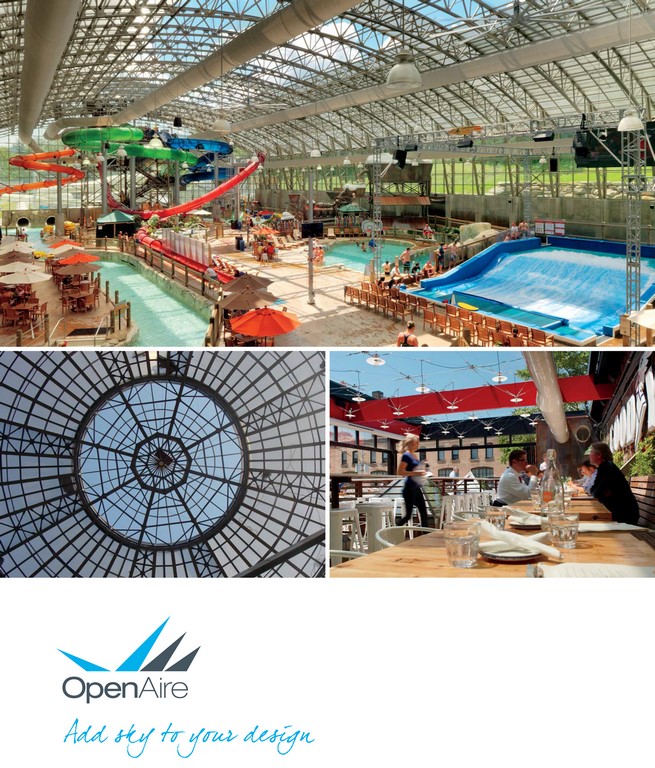 OpenAire (Oakville, Ontario, Canada) has published a brochure on its capabilities in designing, manufacturing and installing retractable roof enclosures for aquatic environments. With aluminum truss systems that can span more than 165 feet in width, the units withstand temperature extremes, snow loads, high winds, seismic disturbances and more. For details, click here.

Pebble Technology (Scottsdale, AZ) supplies Luminous, a collection of iridescent glass beads that can be combined with the company's PebbleTec or PebbleSheen pool finishes to create a glistening underwater effect. The colored beads are offered in three blends – blue, emerald or jade – that add new dimension to a watershape's interior surfaces. For details, click here.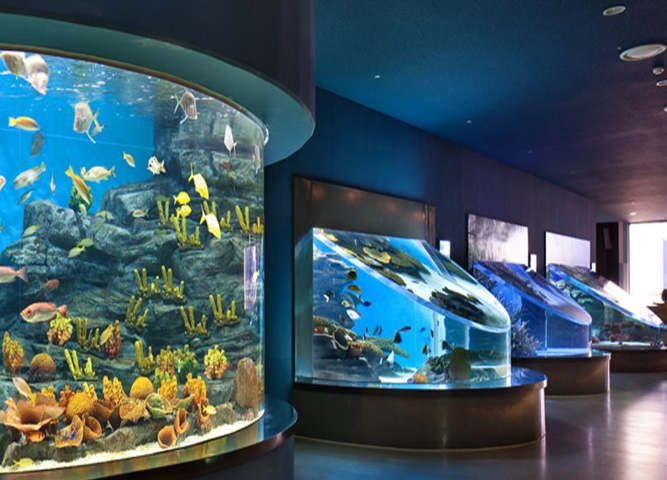 Hammerhead International (Las Vegas, NV) offers custom acrylic viewing solutions for use under and above water level. Designed for zoo and aquarium applications but available for use in any suitable setting, the materials can be fabricated into complicated, curving configurations and as panels, domes or tunnels for watertight, leak-free installation. For details, click here.