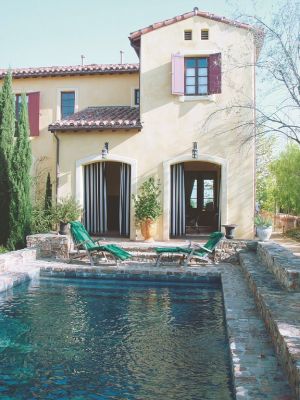 Watershaping advanced by leaps and bounds from 1999 through 2004 – a journey of artistry and practicality that was an inspiration to witness. In this retrospective feature, WaterShapes Editor Eric Herman reviews 25 key projects published during that time frame, offering an ongoing resource to watershapers while defining a Platinum Standard for the designers, engineers, builders and artists who use water as their chosen medium.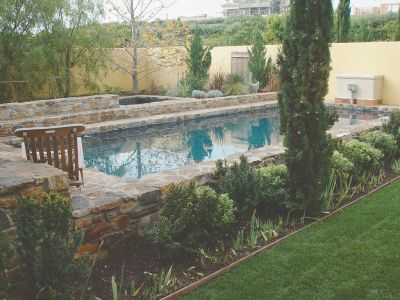 Martha & Randy Beard
Pure Water Pools
Costa Mesa, Calif.
Lynn Pries
Newport Beach, Calif.
This swimming pool and surrounding environment are all about Old World charm and style. Designed by Lynn Pries (who also owns the home), the swimming pool and associated waterfeatures fit neatly into a composition inspired by the villas of Tuscany. The Beards worked hand-in-hand with the designer, surrounding the simple rectangular pool with rough-hewn stone, an antique wellhead and landscaping that immediately transports the observer to the rolling hills of Italy.