In December 2004, WaterShapes introduced 'The Platinum Standard,' a registry of projects that embodies watershaping at its finest. Now, as part of our celebration of the magazine's 100th Issue, Eric Herman offers 'The Platinum Standard II,' a fresh set of 20 projects that have graced the pages of the magazine in the past three-and-a-half years – projects that demonstrate clearly that watershaping has become an art form in its own right.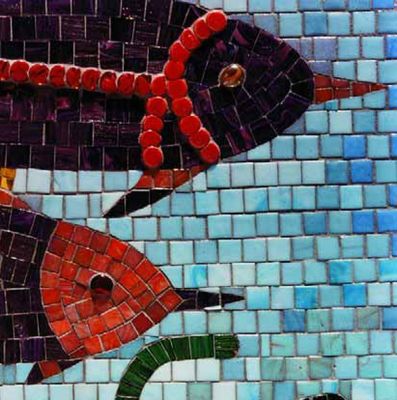 Colleen Holmes
New Leaf Landscape
Agoura Hills, Calif.
Landscape artist Colleen Holmes has always specialized in the development of highly personalized works of art. In this case, she collaborated with an imaginative woman who wanted to use her property to display artworks across a range of styles and media. The result is a backyard space resplendent with expressive tile mosaics, quirky sculptures, ornate fountains, odd murals and a wildly adorned swimming pool – all intended to reflect the client's restless, creative spirit in every single detail.