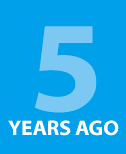 By Dave Peterson
'There is no doubt that the recent wave of legislation, codes and standards regarding suction entrapment has caused confusion – not just in the pool and spa industry, but also among lawmakers, inspectors and contractors as well as pool and spa owners.' That's how Dave Peterson opened his Currents column in November 2010.
'Our firm and others have been retained by numerous owners, contractors and maintenance companies to guide them through these murky waters. Along the way, I've become particularly frustrated by the apparent lack of understanding of basic physics among the authorities who have jurisdiction.' He continued:
***
'Time and again since the rules went into effect, I've run into existing drains that are out of compliance – which is not at all surprising – for which the resulting fixes are so exorbitantly expensive that abandoning the pool is often the best solution. Even with new pool construction, I've encountered plan checkers who are stunned to see plans that do not comply with the new regulations – yet recognize that it's not because designers are ignorant of code requirements, but rather that the codes themselves simply do not comport with sound engineering standards.'
***
'It is my contention that the very best way out of this mess – one that complies at least with the spirit of the law while eliminating suction entrapment risks – is to get rid of main drains wherever possible in both existing pools and in new construction.'
***
'If we go back in time about 90 years, many pools of that era used a fill-and-dump or fill-and-draw method of maintenance. At the time, water was not seen as the critical resource it is today, and effective pump and filtration technologies were still both being developed.'
***
'The fill-and-dump process is an obvious solution to a lack of suitable water-maintenance technology – and is much easier to implement if the pool can be completely drained via a port set in the deepest part of the pool, more or less like a bathtub drain. This is why the term "main drain" was applied at the dawn of the modern pool industry and why it has stuck for so long, even though these outlets have for generations been connected to pumps for recirculation and now have nothing to do with draining pools.'
***
'So why are main drains obsolete? First, from an ecological standpoint, draining pools is to be avoided as much as possible because water is a limited resource. Second, in a functional sense, the benefits of these outlets at their typical locations are questionable in light of recent studies, physics analysis and common sense. Third, from a grossly practical perspective, pools are rarely (if ever) drainable via gravity from floor-located ports because pools are usually buried in the ground deeper than are nearby sewer lines or storm drains.'
***
'Now let's look at [another] reason we should consider main drains as obsolete – that is, physics and specifically how it relates to maintenance. For starters, it is generally clear that we really do not need drains or suction outlets for pool maintenance. Historically, the belief has been that floating debris is removed by a skimmer or gutter system and that sinking debris eventually moves toward and is pulled into an outlet or outlets set in deepest part of the pool. We now know, however, that debris is not sucked into these outlets: It must be pushed there, and "there" can be anywhere, including the skimmer alone if that's what is desired.
***
'[I]t is my belief that outlets are not needed at the deepest part of a pool – and maybe not at all. This is an important concept for many reasons. First, there are many pools – even heavily regulated commercial pools – that never had suction outlets yet perform well from maintenance and sanitation standpoints. Second, given all the attention on suction-outlet safety, the safest of all pools would be one in which the hazard is completely eliminated.'
***
'I believe it's time for everyone, from lawmakers and local authorities to watershapers and pool owners, to recognize that we do not need main drains,' Dave concluded. 'In fact, we would all do well to eliminate them wherever possible and effectively say goodbye to the suction entrapment risks that come along with them.'
Five years later, where do you stand when it comes to the need for main drains? Do you still include them in your projects as a matter of habit or to meet client (and inspector) expectations? Or, like Dave Peterson, have you moved on to a main-drain-free approach? Please share your experiences by commenting below!
Dave Peterson is president of Watershape Consulting of San Diego, Calif. He's been part of the watershaping industry since 1994, starting his own firm in 2004 after stints with an aquatic-engineering firm and a manufacturer. A registered civil engineer, he now supports other watershape professionals worldwide with design, engineering and construction-management services and may be reached via his web site, www.watershapeconsulting.com.