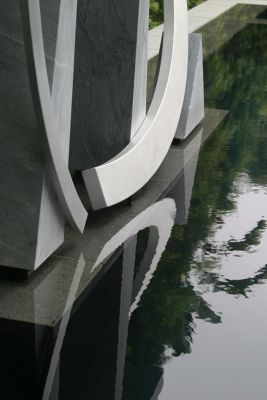 In December 2004, WaterShapes introduced 'The Platinum Standard,' a registry of projects that embodies watershaping at its finest. Now, as part of our celebration of the magazine's 100th Issue, Eric Herman offers 'The Platinum Standard II,' a fresh set of 20 projects that have graced the pages of the magazine in the past three-and-a-half years – projects that demonstrate clearly that watershaping has become an art form in its own right.
Stephanie Rose
Rose Landscape Design
Encino, Calif.
Randy Beard
Pure Water Pools
Costa Mesa, Calif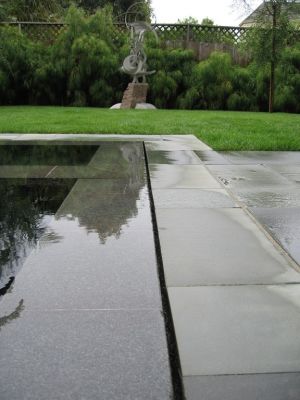 The clients for this project – visionary patrons of the arts who had a desire to put some favorite pieces on display – were looking for a body of water that would let them make a dramatic sculptural statement. Designer Stephanie Rose and builder Randy Beard stepped up to the challenge, collaborating to devise an ingenious trapezoidal reflecting pool that captures a dazzling steel sculpture on its mirror surface while also offering bathers all the comforts of a long, artfully concealed spa.