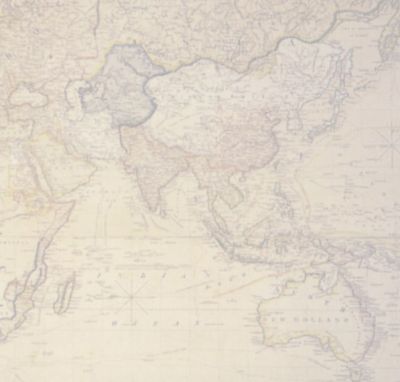 Good design isn't the sole province of any one country: It's something that happens around the world in response to local flavors and textures and the needs and desires of people who live there.
Most of these watershape markets are absolutely minuscule by comparison to the U.S. market – but in each location you'll find clients who are just as interested as their American counterparts in commissioning watershapes that reflect high aspirations, suitable affluence and refined, elegant tastes.
From Australia to Guatemala, from Belgium to Dubai, watershape designers and builders weave tapestries that start with the water and incorporate local textures, traditions, shapes, finishes, spatial perceptions and lines. As is the case here, it's all calculated to please a client's eye and bring smiles to the faces of observers.
On the pages that follow, WaterShapes offers an international showcase, a sampling of projects designed and built beyond our shores. Some of the pools, spas and waterfeatures may have a familiar look, and it's possible the designers have been influenced by what they've seen of our work in the United States. (By the same token, it can be argued, as in the case of vanishing-edge designs, that we're the ones who have been doing the borrowing.)
And some of the looks you'll find here aren't all that familiar. Indeed, several of these projects are clearly the expressions of local tastes, local materials, local geography and geology – and these are the ones from which we stand to learn the most. The integration into these individualistic watershapes of plants and trees can in some cases be called original and innovative, for example, and will deliver value to those in the United Sates who take a long, open-minded look.
It's a big world out there. Some of the work being done in other countries is truly outstanding by all rights, while other projects testify to a need for growth and development. In all cases, however, the projects are offered by designers and builders who know their work is about more than dropping a watershape on the ground. Vive la difference!
---
Belgium
Project by DeCock E & C
Hasselt, Belgium
---
Belgium
D.L DeCock
Merksem, Belgium
---
Guatemala
Watermania
Guatemala City, Guatemala
---
United Arab Emirates
United Technology & Trading Co.
Dubai, United Arab Emirates
---
Costa Rica
Piscinas Acuarium
San Jose, Costa Rica
---
Austria
Happy-Pool
Ried im Traunkreis, Austria
---
Belgium
Antheunis
Westmalle, Belgium
---
Australia
Sunrise Pools Pty. Ltd.
Castle Hill, New South Wales, Australia
---
United Kingdom
Invarmex (UK) Ltd.
Cotgrave, Nottingham, United Kingdom
---
Philippines
FNSP (Philippines) Inc.
Makati City, Philippines
---
France
Diffazur Piscines & Spas
Saint-Laurent-du-Var, France
---
Bermuda
Pool Care Ltd.
Hamilton, Bermuda
WaterShapes gratefully acknowledges the assistance of Bill and Gera Kent of Horner Equipment, Fort Lauderdale, Fla., in helping us make contact with many of the companies featured on these pages. Additional thanks go to the National Spa & Pool Institute: Several of these firms participated in its 1999 Design Awards competition.