By Steve Gutai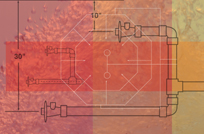 Of all the features associated with inground swimming pools, attached spas almost certainly have the most complex designs. Achieving proper hydrotherapy-jet action requires the interweaving of air lines, water lines, fittings, jets and associated pumps, blowers and motors in a way that delivers results the customer wants and expects. And making mistakes is definitely costly: Once the plumbing is set in concrete, there's no easy way of turning back.
The bottom line: You have to
get it right the first time!
Yes, you can adjust inground systems, but it usually involves ripping out expanses of decking and chunks of the spa shell at the very least – definitely not activities that breed customer satisfaction. It's a high-stakes game, but all too often I see pool builders take an ill-advised roll of the dice by [
more
]