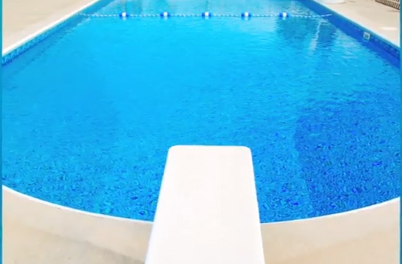 By Lew Akins
I started making videos and putting them up on YouTube a couple years back to help my prospective clients (and, for that matter, anyone else who might be interested) become better informed about all of the decisions that go into purchasing backyard swimming pools.
The one I'm sharing here, for example, is about a detail the average consumer rarely (if ever) considers before being prompted to do so by the designer or builder – that is, setting the depth of the pool's floor. Personally, I've always considered this to be one of the most important of all decisions my clients will ever have to make, and this video is one tool I use to get them thinking along constructive lines.
The information is pretty basic, but I find that it's just about right in that it gives homeowners enough information to prepare them for serious discussions of the possibilities. It's so much easier to speak purposefully with them when they're keyed into thinking about who will be using the pool for what purposes; the level of activity they want the pool to facilitate; and how those needs will change with time.
It's another way of enabling clients to shape their own expectations – and that, I've learned, is a major factor in their long-term satisfaction with a project's outcome.
To see the video on factors to consider in determining a pool's depth, click here.

Lew Akins operates Ocean Quest Pools By Lew Akins out of three offices in central Texas. He started in the pool business in California in the late 1970s, opening his own design/build/retail firm in Texas in 1984. Widely acknowledged as a pioneer of the vanishing-edge concept, he added "design consultant" to his list of services in 1998. He may be reached at This email address is being protected from spambots. You need JavaScript enabled to view it..