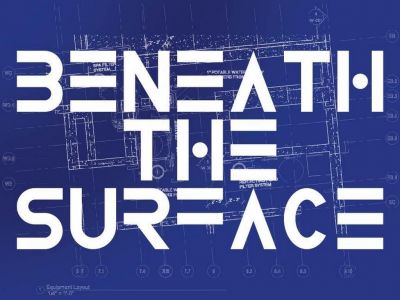 This detail is literally the result of an act of Congress. For those who aren't old enough to remember, or too new to the watershaping industry, splitting suction outlets was adopted primarily to prevent suction entrapment accidents. By separating suction flow, it becomes almost theoretically impossible to get stuck on either drain.
By Dave Peterson
This past January 12 marked the 14th anniversary of the Virginia Graeme Baker Pool and Spa Safety Act becoming enforceable law. Known simple as "VGB," the law would have a long-term transforming effect on how we think about safety and hydraulics.
Baker was a seven-year-old girl who was trapped on a spa drain and drowned in June, 2002 at a family gathering. She was the granddaughter of former U.S. Secretary of State James Baker III. Her cause of death was "suction entrapment due to a faulty drain cover." The story of her death captured national headlines and led to widespread calls for increasing pool and spa hydraulic safety standards.
Six years later, after a period of vigorous debate and controversy, the legislation became law, forever changing how suction outlets are plumbed, among a number of now well-known measures.
The law is incorporated as Title 14 of the U.S. Energy Independence and Security Act of 2007 (EISA Title 14, Pub. L. 110-140).
Key Points:
[] Split all suction outlet pairs and size the plumbing to each sump as though the other was blocked.
[] Skimmer equalizers should be split as well (or don't use skimmer equalizers if possible).
[] Suction outlet covers/grates shall be ANSI/APSP-16 listed for at least the maximum possible flow rate through a single suction outlet.
[] Suction outlet sumps must have the same diameter or length and width as the suction outlet cover/grate.

[] The sump depth must be 1.5 times the outlet pipe diameter measured from the top of the pipe to the lowest point on the cover/grate.
[] These dimensions require that the structural reinforcing steel be adjusted even if a fabricated sump is used.
Relevant Standards
A number of standards resulted from VGB, including:
[] ANSI/APSP-16 (was ASME A112.19.8-2008) – Standard for Drain Covers (primarily for manufacturers).
[] ANSI/APSP-7 – Standard for Prevention of Suction Entrapment.
[] CPSC – Consumer Product Safety Commission Guidelines.
Codes for Suction Outlets
[] International Code Council (ICC)
[] International Build Code (IBC) Section 3109.5.2
[] International Residential Code (IRC) Appendix G
[] ICC approved new language that replaces the sections with a reference to APSP-7 making the standard into code.
[] Local and state codes might vary – for example some limit suction outlet velocities to 1.5 feet per second
Splitting suction outlets is one of the measures included in the standards, and in my view, arguably the most effective in preventing suction entrapment accidents.
David J. Peterson, P.E, IWI, is co-founder of Watershape University and president of Watershape Consulting, Inc. For additional assistance with this detail he can be reached at This email address is being protected from spambots. You need JavaScript enabled to view it.