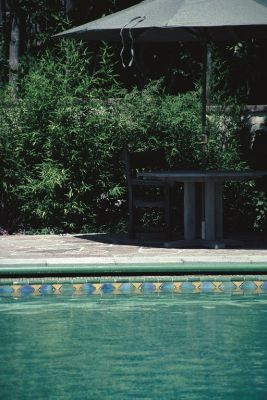 Watershaping advanced by leaps and bounds from 1999 through 2004 – a journey of artistry and practicality that was an inspiration to witness. In this retrospective feature, WaterShapes Editor Eric Herman reviews 25 key projects published during that time frame, offering an ongoing resource to watershapers while defining a Platinum Standard for the designers, engineers, builders and artists who use water as their chosen medium.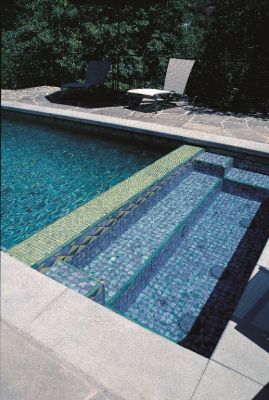 David Tisherman
David Tisherman's Visuals
Manhattan Beach, Calif.
For years, David Tisherman has argued that details make all the difference between ordinary work and watershapes that rise to the level of art. This pool/spa's shape, for example, is a simple rectangle, but it is graced with rich materials and vivid colors that fill it with visual drama and excitement. This project also features extraordinary construction: Hidden beneath the beauty is an intricate structural system that will anchor the watershape to its steep hillside location for generations to come.