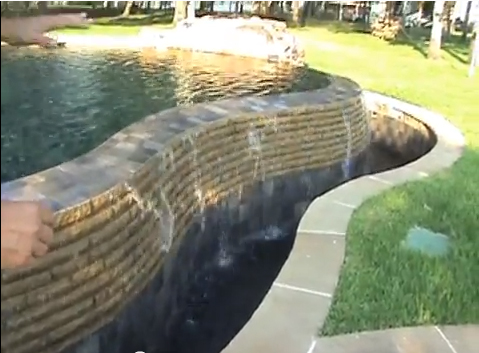 By Mike Farley
Of all the design innovations that have spread through the general watershaping community in the past 20 years or so, I can't think of any that has captured consumer imaginations as dramatically as have vanishing-edge designs. They rose from minimal presence in the late 1980s to become the most recognizable and popular of all watershaping possibilities.
It's easy to see why: Simply put, they exploit the fact that, although any pool might be used from time to time, it represents a constant visual presence in a backyard. A vanishing edge succeeds better than most other design possibilities in bringing interest to a setting whether the pool's in use or not, all year long.
But just because they're familiar by now doesn't mean these watershapes are universally understood. That's why I made this brief video to answer a couple of my clients' most frequent questions about catch basins, materials of construction and the way these details work.
Please click here and give this one a look -- and feel free to share the link with your own clients as you see fit. I've done what I can to make the approach as generic as I can; I also focus on keeping things brief.
And please use the comment space below to make suggestions about future questions I can address in these videos: I'm always after something new to discuss!

Mike Farley is a landscape designer with nearly 25 years of experience and is currently a designer/project manager for Claffey Pools in Southlake, Texas. He holds a degree in landscape architecture from Texas Tech University and has worked as a watershaper in both California and Texas.