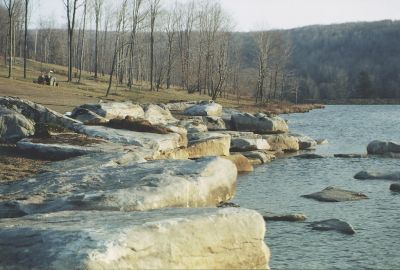 Watershaping advanced by leaps and bounds from 1999 through 2004 – a journey of artistry and practicality that was an inspiration to witness. In this retrospective feature, WaterShapes Editor Eric Herman reviews 25 key projects published during that time frame, offering an ongoing resource to watershapers while defining a Platinum Standard for the designers, engineers, builders and artists who use water as their chosen medium.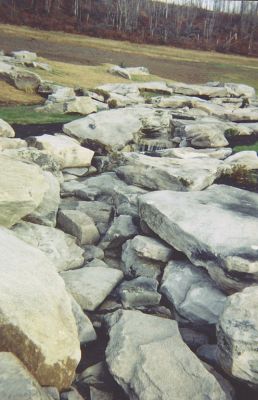 Mike Raible, E.J. Biernesser & Pete Biernesser
Glacier, Inc.
Glenshaw, Pa.
This mountain lake had been utterly devastated by a storm and is a case where the watershaping and landscaping arts have been applied to aid a natural body of water. In reclaiming the site's awesome beauty, the crews at Glacier, Inc., moved hundreds of tons of boulders and carefully restored a long stretch of shoreline that now features streams and pathways leading down to the lake, where stones have been strategically placed just below the water's surface to facilitate fly fishing.