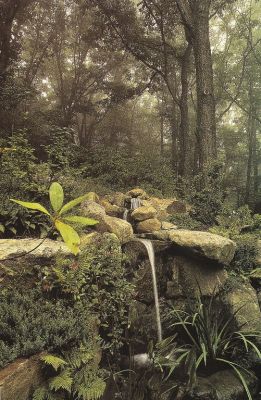 Watershaping advanced by leaps and bounds from 1999 through 2004 – a journey of artistry and practicality that was an inspiration to witness. In this retrospective feature, WaterShapes Editor Eric Herman reviews 25 key projects published during that time frame, offering an ongoing resource to watershapers while defining a Platinum Standard for the designers, engineers, builders and artists who use water as their chosen medium.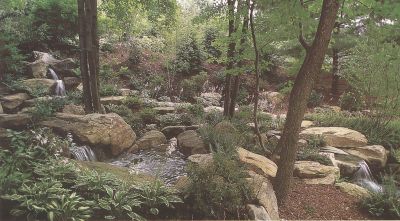 Jim Lampl
Lampl Landscape Service
Allison Park, Pa.
Master gardener Jim Lampl has spent years studying Japanese garden design, a background on full display in this unassuming watershape with its small stream and delicate waterfall. Where others might have employed bolder flows, Lampl opted instead for an ennobling subtlety in creating a careful composition of rock, water and plant material. In the process, he uses colors, layered views and natural forms that evoke the Japanese masters who have guided his work here and elsewhere.