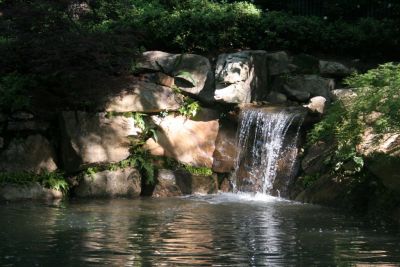 In December 2004, WaterShapes introduced 'The Platinum Standard,' a registry of projects that embodies watershaping at its finest. Now, as part of our celebration of the magazine's 100th Issue, Eric Herman offers 'The Platinum Standard II,' a fresh set of 20 projects that have graced the pages of the magazine in the past three-and-a-half years – projects that demonstrate clearly that watershaping has become an art form in its own right.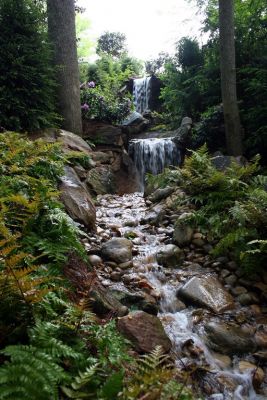 Bob Vaughn
EarthwerX
Cartersville, Ga.
The hilly, forested environs of Atlanta provide the perfect backdrop for this cascading project and its graceful beauty. Indeed, Vaughn's work in this instance is a case study in how watershapers might best interact with natural landscapes:
Rather than reshaping the space, he worked with the constraints of established trees, existing landforms and the indigenous landscape, adding a waterfall and stream that enhanced the natural topography while lending a sublime grace to the setting.