By Jon Mitovich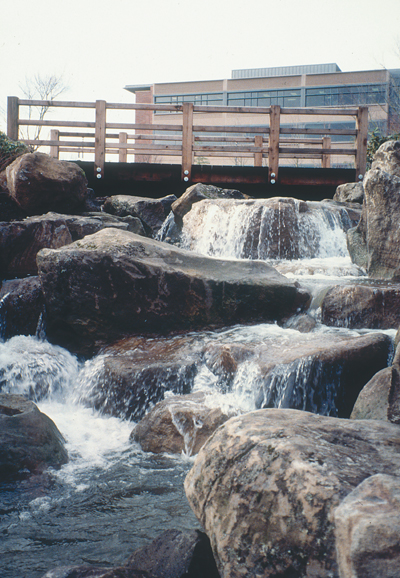 Take the world's most prolific consumer technology company on one hand and, on the other, its desire to augment its corporate headquarters with a natural exterior environment intended to capture geological processes that span millions of years: It's a collision of present and past, of technology and nature, that is filled with meaning as well as exciting potential.
Those sorts of thoughts and paradoxes were somewhere on everyone's minds as we approached the design and installation of a grand-scale watershape at Microsoft's Redmond, Wash., corporate campus. Our aim: to create a spectacular and entirely naturalistic stream that would serve as a focal point at the entrance to the facility while providing multiple downstream spaces for relaxation and reflection for the firm's employees and visitors.
Designed by Seattle landscape architect and stone artist Robert Murase, the amalgamation of streams, ponds and waterfalls gets the job done while intricately balancing [more]
Jon Mitovich is president and general manager for Roman Fountains in Albuquerque, N.M. For more information, visit www.romanfountains.com.