Articles
By Mark Holden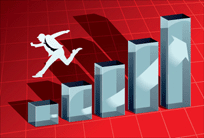 In the first installment of this two-part opinion piece, watershaper and educator Mark Holden offered a scathing critique of what he views as the traditional pool industry. To read Part One in its entirety, click here.

In the second installment of his two-part opinion piece, Holden offers his prescription for improving things.

PART TWO

So what is the solution? I believe it boils down to the value system I've been preaching all along – in the pages of WaterShapes, in classrooms and especially in my own practice: We need artisan-based design to win out over product-based design.

The premise is simple: Do we design projects to sell products for big corporations, or do we design projects for our own fulfillment? As I see it, one of these approaches benefits us and the other leads us to perform as worker bees in an "anti-diversity" hive. In my view, this is a distinction that divides a profession with unlimited potential from one that accepts prepackaged limitations.

The great thing about the artisan mindset is that it comes down to the individual, his or her willingness to learn and how he or she chooses a position relative to the marketplace. As familiar as this drumbeat may be, the way to gain the skills needed to grow in this artisan-based direction is through education (both formal and self-managed) and cultivation of a positive self-image. More important, it also involves the trickier processes of redefining ourselves and expanding our awareness of who we are as watershapers.

Look at it this way: When you are on a team that can't win a game to save anyone's life, you need to question everything about that group. The members who have merit can be retained, but the others must be shed or nothing will change. It's hard, but this is what growth is all about: You need to be aware of your surroundings and not follow the group off a cliff.

Unfortunately, almost all of us are wired to follow along, programmed to resist standing up and finding new directions to take. Yes, we all can be said to have self-determination, but truly exercising it means bucking trends and taking paths filled with risks, uncertainties — and, it must be said — plentiful opportunities.

Now look at it this way: The corporations that surround us as we shape water have an interest in our operating along conventional lines, building watershapes that use conventional products in conventional ways. It's easy for them, because designers and builders who toe the line never challenge their assumptions or ask them to do anything significantly new. On our side, if we want something different, we need to be willing to pay the cost of improvisation or find what we need beyond the confines of "our" industry.

Simply put, these companies set themselves up to survive no matter how narrow their vision or how unwilling they are to perform outside the box. If we choose to work with them, our choices are limited to what they're willing to sell us. If we choose a different path — as I'm advocating we should all consider — we finally have the chance to decide how we approach our careers and define the nature of the work we do.

It's not my intention to suggest that all corporate entities are demonic and must be shunned. What I'm proposing is that we should all think for ourselves, do our homework and select and specify products that suit our purposes rather than buying them because we're told to do so or need points in an incentive program. I still use pumps, filters and the like, but I make informed decisions about which ones are right for specific situations.

In other words, if artisan-based watershaping is a thinking person's profession, we should all think before we buy.


Head in a New Direction

The second step I recommend for getting out of the various ruts we're in involves looking at the leads we get. Are they calls for bids, or are they about handling projects? I say: Stop advertising and promoting yourself in venues that get you bid opportunities and start putting yourself out in arenas that bring you opportunities to be a watershaper. Bidding is for estimators; shaping water is for watershapers.

Next, design projects that are unique and not just a regurgitation of whatever it was you just did at another site. This is real design, artisan-based design, which starts with a concept that takes physical form though art. At that point and only at that point, the products and materials needed to turn vision to reality should be identified and specified.

Don't select products because the manufacturer or distributor gives you a kickback. And please don't dumb down your projects and limit what you offer your clients because your preferred suppliers don't make the products you need to achieve the effects you want to deliver.

Build your watershapes in a manner that puts the money where it belongs instead of filling the coffers of corporations that don't really care about what you're trying to accomplish. In fact, a big part of the artisan concept is that you expand the elements of a project that are under your scope of work. Realize that if you subcontract everything out, a tremendous amount of money goes to faceless insurance companies, landlords, utility companies and various bureaucrats. With a dozen subs on your job, you're paying to keep each of a dozen infrastructures alive.

Next, wrap up every watershape project with amazing photography, offer perks to clients who refer you to others and share your successes with your fellow professionals. Expanding your sphere of influence and spreading news of your good deeds will lead to future opportunities, especially if you represent what you do as an art form and think of yourself as an artist.

Finally, invest all of your extra time in advancing yourself through investigation, absorption and education. Read books, take classes and spend time on the Internet seeing how others have accomplished their goals in situations similar to yours. And most of all, don't feel down about what's happening in the economy: Get active now and take control of your destiny.

Need a place to start? A long while back, a close friend turned me on to a book by Michael Gerber called "The E Myth: Why Most Small Businesses Don't Work and What to Do About It." It taught me to shed preconceptions about what I do and why I do it, then led me to focus on what I wanted and encouraged me to start building my career from there.

Emboldened by that book, I don't let some person or some group tell me what I can or cannot do. I decide for myself what is possible, and I use the skills I've developed — as a CAD operator, a graphic artist, a business manager, a high-end designer, an upper-echelon builder and a writer and teacher. And I can have a good time doing so.

All of those skills have come because they all represent portions of paths that have enabled me to get what I want. The more you can do, in other words, the more you likely will do.

At least on the construction side of things, the economy is not going to change anytime soon. Product manufacturers are not going to lower their prices, nor will they invest heavily in innovation. Regulations are only going to get more intense. And we're all going to get hungrier — unless, that is, we manage to level the playing field and define our own directions.

To me, the message for watershapers has never been clearer: It's time to grow or go.

Mark Holden, founder of Holdenwater in Fullerton, Calif., is a landscape architect, landscape and pool contractor, and educator specializing in watershapes. He is a veteran contributor to WaterShapes magazine. For more information, go to www.waterarchitecture.com.
The opinions expressed in this article are those of the author and do not necessary reflect the views of WaterShapes or its staff.