Articles
By Jim McCloskey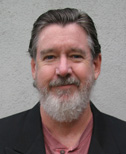 My history with Vance Gillette and his crusades began when I was editor of Pool & Spa News. Early in 1990, he approached me with a commentary that, almost overnight, opened everyone's eyes to a complacency and lack of direction within the pool and spa industry that threatened to undermine its prosperity.
Four weeks ago, Vance asked me to rejoin the fight with what I immediately saw as a second brilliant commentary.
In reading and rereading it in the past few days, I saw a need to do all I could to make certain its message reached not only Vance's fans in the pool and spa industry, but also the greater population of watershapers who should consider what he has to say.
Indeed, WaterShapes reaches well beyond pool/spa boundaries. For a dozen years, we have defined a watershaping fellowship that encompasses fountains, ponds, waterfalls, streams, waterwalls, lakes and even birdbaths in addition to pools and spas. We also occasionally get involved with river rehabilitation, water-centric sculpture, wetlands restoration and rainwater runoff. If it has anything having to do with contained, controlled applications of recreational or decorative water, we're right there.
I want to make absolutely certain that everyone — even those who operate well beyond Vance's pool/spa realm — has a chance to absorb and maybe even apply what my good friend has to say. His message is too important, too vital to the future of what all of us do for any of us to ignore, overlook or dismiss.
It is a message that WaterShapes has advocated for more than a dozen years: Watershapers, no matter whether they come from the pool/spa industry, the landscape trades or architectural businesses, are all about identifying, encapsulating and defining wonderful experiences for those who come into spaces in which water is present.
In his latest commentary, Vance wrote about hotel and resort ads — specifically about their emphasis on the beauty of their waterfeatures. Beyond that, I would call attention to every city around the globe (which includes most of them) in which a fountain, river or some other body of water stands at the core of the urban experience. I urge you all to think about parks and botanic gardens and meditation spaces and corporate headquarters that make a virtue of the fact that water is part of their symbology, a metaphor for their roles in our lives, a demonstration of their control over the environment and simple recognition of the fact that water is essential to us as human beings.
As I see it, Vance is really onto something, and I hereby call on each of you who receives this newsletter to spread the good word as far and wide as you can. Forward the link Vance Gillette's Commentary to everyone you know. Make certain that every member of your staff reads and understands his position. Have company meetings where you discuss the strategy he advocates. Even if you ultimately reject Vance's approach, these are discussions that will inform and enrich everything you do in the months and even years to come.
As we all strive to regroup and rebuild, I urge everyone who has endured the past 30 months to read, absorb and even radiate his call to action in everything you do. It's a good vibe and a great message — so join in!
Jim McCloskey is Publisher of WaterShapes and has been a passionate participant in the world of watershaping for nearly 25 years.