Articles
By Eric Herman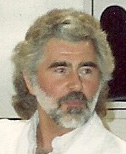 By now you may have heard the news that Mark Urban, valve designer/manufacturer and gifted innovator in pool/spa technology, died in December of bone cancer. He was 70.
The facts of his life have been covered in detail elsewhere, so instead of restating that information, I'd like to offer a personal tribute to a man I knew for 20 years.
Those who befriended Mark almost uniformly perceived him as a true individualist who did things his own way. They also saw him as a genuine eccentric and, if they came to know him a bit better, as a restless, ever-curious spirit. One could say many things about Mark, but no one would ever call him boring.
His occupation and, indeed, his life's obsession was designing and manufacturing multi-port valves, usually assembled and packaged with his own hands. He also constantly tinkered with innovative hydraulic schemes he hoped would revolutionize the way pools and spas operated — and particularly how they used energy. I cannot recall ever speaking with Mark when he didn't have a new idea somewhere up his sleeve.
Although he was a wellspring of ideas that were in some cases genuinely visionary, he was not good at marketing his wares and always struggled financially. He lived in his shop, slept on a cot and showered at a nearby fitness club. And although he lived in Southern California for nearly half his adult life, he claimed he had never once seen the Pacific Ocean.
I'd say his work was his life, and although he was almost always on the ropes financially, he was also eternally optimistic. Mark sincerely believed that if enough people understood the virtues of his products and ideas, someday everything would take care of itself. Unfortunately, he ran out of time and never saw the day when his decades of relentlessly hard work paid off.
Mark was a complex guy. He frequently made a spectacle of himself at trade shows, wearing excessively short shorts, a lab coat and neon-orange sneakers. He had a ribald sense of humor, hired Hooters girls to attract crowds to his trade show booths (when he could afford or finagle it) and made no secret of his obsession with beautiful women. But he also had a profound puritanical streak and a passion for good grammar that often put him in awkward situations.
He and I had many spirited discussions, a few of them escalating into heated arguments. Through it all, I'm sure he'd say he was never bested by me — or by anyone else, for that matter. But beyond being convinced of his own righteousness, he was also fascinated by science, history and the world of ideas, and he loved nothing more than to discuss obscure facts and information. He could be a wonderful and often charming conversationalist who was fascinated by almost everything and loved nothing more than sharing his observations and opinions.
(Fun fact: At trade shows, Mark always registered the great scientist Nicola Tesla as a member of his booth staff.)
Those who knew Mark well will also say that he had an enormously generous heart. Many long years ago when I was working for another publication, he invited me to spend a day with him to learn more about his perspectives and insights. It was a fascinating day, which he summarily interrupted at one point and took me on a ride to deliver clothes, toys and food to a needy family he knew.
This was a man who barely had enough money to feed himself or repair his marginally operational vehicle. Such simple gestures turned me into a friend for life, but they also deepened my sense of the enigmas that defined him.
Ultimately, I think his fierce need for independence overwhelmed his magnificent creativity and made him his own worst enemy. But through it all, he believed deeply in the American Dream and thought that if he worked hard enough and had quality ideas and products to offer, the market would reward him based on merit alone.
In Mark's case, that never came close to happening, but he never stopped trying. He may have been discouraged at times, but he never let the dream go or let slip his undying optimism.
I miss him and can't help thinking that our industry is a lesser place without him.
Vaya con Dios, mi amigo!
Eric Herman has been the editor of WaterShapes since the publication's founding more than a decade ago.