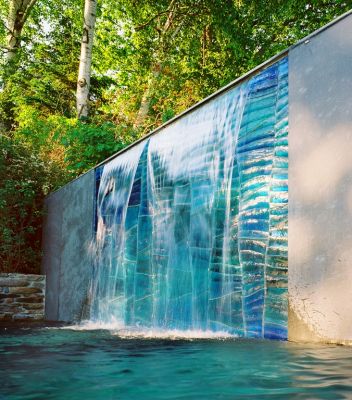 In December 2004, WaterShapes introduced 'The Platinum Standard,' a registry of projects that embodies watershaping at its finest. Now, as part of our celebration of the magazine's 100th Issue, Eric Herman offers 'The Platinum Standard II,' a fresh set of 20 projects that have graced the pages of the magazine in the past three-and-a-half years – projects that demonstrate clearly that watershaping has become an art form in its own right.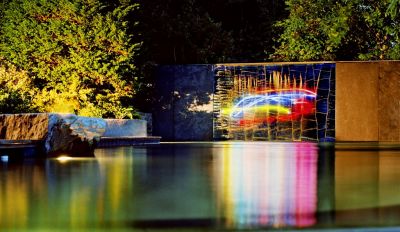 Michael Batchelor
Andrey Berezowsky
SWON Design
Montreal, Quebec, Canada
The artists at SWON Design specialize in bold, innovative compositions that combine light, glass and water. In the case of this beautiful vanishing-edge pool, their passion emerged in the form of a unique glass-and-stone waterwall that looms over one end of the structure. Here, a glass surface consisting of 77 tessellated panels inset into the wall is flooded by sheets of water that become fracturing lenses through which colors, light and motion are perceived in ever-changing arrays.