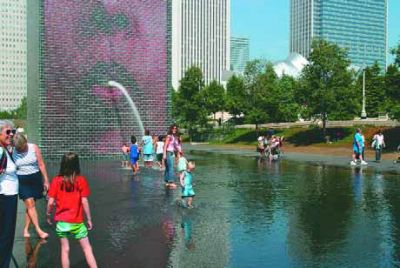 In December 2004, WaterShapes introduced 'The Platinum Standard,' a registry of projects that embodies watershaping at its finest. Now, as part of our celebration of the magazine's 100th Issue, Eric Herman offers 'The Platinum Standard II,' a fresh set of 20 projects that have graced the pages of the magazine in the past three-and-a-half years – projects that demonstrate clearly that watershaping has become an art form in its own right.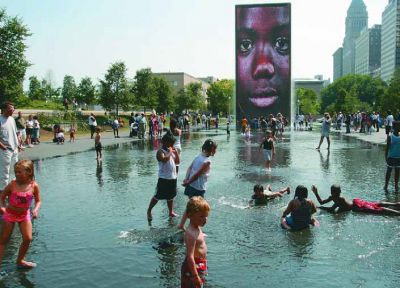 Larry O'Hearn
Crystal Fountains
Toronto, Ontario, Canada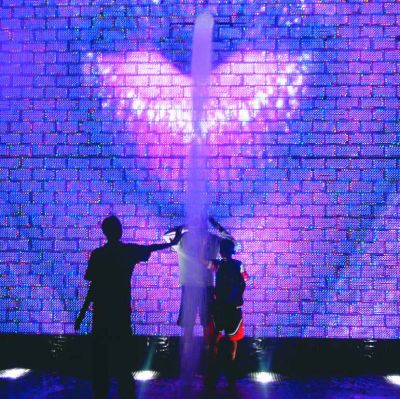 Conceptualized by Portuguese artist Jaume Plensa and executed by Crystal Fountains, the Crown Fountain in Chicago's Millennium Park is among the most unique watershapes ever created.
A fittingly monumental addition to a city filled with monuments, the fountain features two glass towers (faced off across an interactive waterplay area) that, among other things, show videos of Chicago citizens whose projected mouths become waterspouts that shoot water onto the plaza below