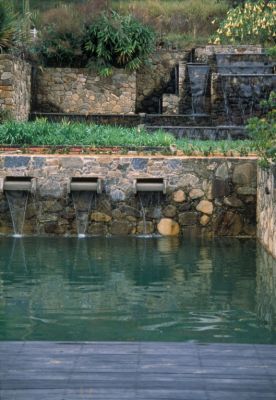 In December 2004, WaterShapes introduced 'The Platinum Standard,' a registry of projects that embodies watershaping at its finest. Now, as part of our celebration of the magazine's 100th Issue, Eric Herman offers 'The Platinum Standard II,' a fresh set of 20 projects that have graced the pages of the magazine in the past three-and-a-half years – projects that demonstrate clearly that watershaping has become an art form in its own right.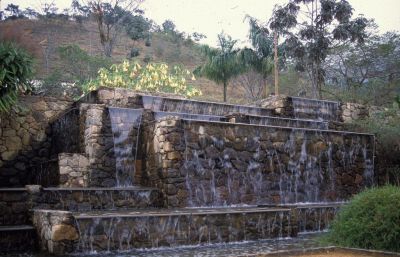 Roberto Burle Marx
Presented by Raymond Jungles
Jungles Landscape Architect
Miami, Fla.
Roberto Burle Marx was certainly one of the world's greatest landscape artists – a master whose work invariably reflected the visual energy of his native Brazil and who has inspired generations of designers who've followed in his brilliant footsteps. He worked with water, plants and architecture with extraordinary sensitivity of a sort that can readily be seen in this structure, where a simple composition in dark stone becomes a study in cascading water, brimming pools and transcendent beauty.