Articles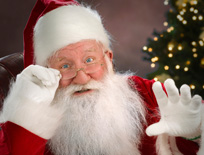 TO: You
FROM: Santa
1. May your clients be patient and understanding whenever things go wrong on their projects.
2. May your clients have the wherewithal to pay you and may they do so on time.
3. May your clients be clear about what they want and may they encourage you to express your design creativity.
4. May the people with whom you work - your own employees and other contractors - be highly competent, perform their jobs with rock-solid integrity and have a strong work ethic.
5. May your clients be effusive with their praise when you do exceptional work for them.
6. May your marketing efforts for your company meet with great success.
7. May you make the maximum effort to keep your word with clients, because your reputation is the most valuable asset your business has.
8. May you always remember that being a watershaper is an honor and a privilege, because you bring joy, relaxation and closeness to people.
9. May you do your best on every project and may you derive great satisfaction from that.
10. May your business grow and prosper in 2011!