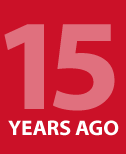 By David Tisherman
'I can be quite outspoken,' declared David Tisherman in opening his Details column in the November/December 2001 issue of WaterShapes. 'Here's the unvarnished truth: No more than a hundred pool builders out there can legitimately call themselves designers, . . . while only a handful design at the very highest level.'
'Almost always, the difference between these top-level designers and the rest of the pack is formal education in art and design as well as an open-minded career marked by serious independent study.' He continued:
***
'When it comes to designing and building, the person with the pencil has the power. That's true among architects, landscape architects, interior designers, industrial designers and others who clearly and deliberately shape our environments. The problem with the pool industry is its widely held perception that a pencil is all you need to declare yourself a designer!'
***
'The truth is that few pool people know enough about the tools with which you're working. You don't know, in many cases because you never had the opportunity to learn, about things such as the dynamics of line, proportion, scale or color. Yes, you might know the words and even what they mean, but you don't know about them on a cognitive level the way a trained designer does.'
***
'What I know about all of this "design stuff" gives me a tremendous competitive advantage. And it's not all about drawing or drafting skills, because that's only part of a designer's education.
***
'[T]here's [also] a huge amount of specialized information about construction that a pool designer – especially a designer who also builds – must know to be able to generate projects that work in practical as well as aesthetic terms. So I've spent a career learning about soils, structural engineering, hydraulics, steel, concrete, finish materials, tile – and I still learn something new just about every day because I'm always pushing myself to the limits of what I know.'
***
'The reason I come out ahead is because I can take all of this background and the experience I've gained since my formal education ended 25 years ago and can channel it from my brain to my hand and onto paper or whatever else it is I'm drawing on. It's all about drawing and the way I use this skill to communicate with my clients.'
***
'I do this drawing stuff very, very well – and as I learned in 12 years of teaching drawing/design classes at UCLA, it's a skill I can communicate to others. . . . One of the things I enjoy most about teaching is that it gives me as much of an opportunity to learn from my students as they have to learn from me.'
***
'This is what real designers do: They learn from each other. They spend time studying and discussing the masters and then take that knowledge and apply it to new situations. And the best vehicle for communicating at this level is almost always pencil and paper – the designer's indispensable tools.'
***
'Watershapes are primarily visual in nature. Yes, they need to function properly and there are important auditory and tactile elements to them, but they are first and foremost about looks. As clients are buying, they are visualizing – and I would argue (as my own experience has taught me) that the presentation process exists to help them visualize in a way that inspires them to buy.'
***
'Whatever your background or experience as a watershaper, the basic requirement for participating at the design level is education – and the edge,' David concluded, 'always goes to the designer rather than the pretender.'
David was at his most passionate when he wrote about the design profession. In your opinion, was he correct in writing that the design profession requires training, education and skill, or is this a perspective that's become outmoded in the modern industry with the widespread use of computers in design? Please share your thoughts by commenting below!
David Tisherman is the principal in two design/construction firms: David Tisherman's Visuals of Manhattan Beach, Calif., and Liquid Design of Cherry Hill, N.J. He can be reached at This email address is being protected from spambots. You need JavaScript enabled to view it..