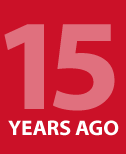 By Brian Van Bower
'Is it honest to say that too few of the swimming pools you find in America's backyards are what one could call well built – and that even fewer of them are well designed? I think so,' wrote Brian Van Bower in opening his Aqua Culture column for April 2002, 'because so many of the pools I see run like junk and look like junk.'
'The environment out there is so unfortunate that [we tell] students to look at what the pool industry does – and do the exact opposite.' He continued:
***
'Hydraulic science stands literally at the heart of a swimming pool system, and the fact of the matter is that most pools are suffering with bad cases of clogged arteries. Even today, when the trade media and seminar schedules are brimming with information that should at least help ease this condition, you nonetheless can go onto just about any job site and find pipes that are too small, pumps that are too powerful, filters that are way too small and tangled equipment pads that sap circulation-system efficiency even when everything is sized properly.'
***
'I know for a fact that I could walk around just about any neighborhood in just about any market anywhere in our country and find a pool being installed with a 2-horsepower pump on 1-1/2-inch plumbing with a 75-square-foot filter – and, lest I forget, a knot of piping too intense for the tender sensibilities of young children.'
***
'The pool industry is similar to many other construction trades in maintaining a set of guidelines that specify "minimum standards." . . . We all must bear in mind that these really are minimums – and that in order to satisfy your clients you need to do all you can to exceed those baselines.'
***
'To illustrate what I mean, let's explore a key point in the standards – where [the industry standard] mandates a maximum water velocity in suction piping of no more than eight feet per second. If water flows through the pipe any faster than that, you're working outside the minimum standard.'
***
'In the real world, a two-inch suction line can handle a maximum of 80 gallons per minute (gpm), a two-and-a-half-inch line 110 gpm and a three-inch line 180 gpm. Clearly, the larger the line, the more water you can move. But upsizing the plumbing is not the approach most people take when trying to increase flow: Instead, they specify bigger pumps.'
***
'Larger piping means you can use a medium-head pump that not only operates at a higher efficiency but also costs considerably less. And you can use a fractional-horsepower pump that will work far more efficiently against less head pressure while moving more water. In other words, do the opposite of the status quo on this one and you'll be just fine.'
***
'Properly designed and installed systems, especially those that go beyond the so-called minimum standards, work better than most systems you find out there in America's backyards. And they work better under a broader range of conditions than those built to satisfy (or fly under) the minimums.'
***
'The fact is, when clients are presented with options and the long-term value of those options is clearly explained, they want better stuff. . . . My guess is that even cost-conscious, mid-level customers will spend the extra scratch for a quality system, especially if you outline the positive tradeoffs in terms of long-term energy efficiency and serviceability.'
***
If you want to be successful over the long haul – and especially if you enjoy making your clients happy – it all boils down to a no-longer-humorous recommendation: Look at the way the pool industry's rank and file do things,' Brian concluded, 'and do just the opposite.'
Is this critique of the general industry as valid today as it was 15 years ago? Or have things progressed to a point where this battle has been won and Brian's argument of only historical interest? Let us know what you see happening in your own markets by commenting in the space below!
Brian Van Bower runs Aquatic Consultants, a design firm based in Miami, Fla., and is a co-founder of the Genesis 3 Design Group; dedicated to top-of-the-line performance in aquatic design and construction, this organization conducts schools for like-minded pool designers and builders. He can be reached at This email address is being protected from spambots. You need JavaScript enabled to view it..