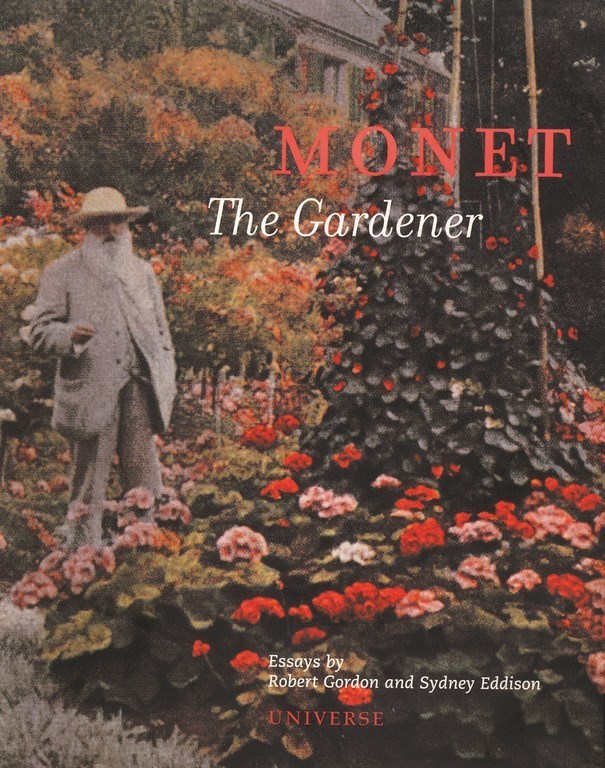 By Marti Linder
Just as nature inspires art, I believe that art can inspire landscape professionals to "paint" themes and moods into gardens.
Claude Monet's work is a striking example of this unconventional relationship between art and landscaping, a connection explored fabulously in Monet the Gardener (Universe Publishing, 2002), a collaboration between Sydney Eddison, who writes and lectures on gardens; and Robert Gordon, a leading authority on French Impressionism.
Together, they delve into Monet's obsession with his famous garden at Giverny, describing his fixation on flowers and the struggles he had in creating his lily pond. Included are letters from Monet, members of his family, journalists and writers from the late 1800s, all of them chronicling the artist's choices among colors and plants and the care with which he established and nurtured what has since become a landmark.
Monet deliberately selected schemes for the various areas of his garden with an aim to blend contrasts and harmonies. The front of the house highlights reds and greens, for instance, incorporating Geraniums, Roses and Dianthus, while garden paths are lined with yellow Irises, Delphinium, Asters and Oriental Poppies. The water garden is framed with willows and stocked with water lilies of all colors and features the "Japanese bridge" – the most prominent of his garden's artistic subjects.
The book also includes detailed plant lists along with notes on the thought processes behind his selections. Notations throughout describe the plants, their histories and details on appearance and hardiness. As he once explained to a visitor, "My garden is a slow work, pursued with love, and I do not deny that I am proud of it."
Along the way, we catch glimpses of his personal life through comments from his doting wife and daughters and communications with close friends. (He considered his head gardener to be one of his closest and most trusted friends.) The letters and anecdotes all have one topic: his gardens. Even when corresponding with art dealers, his letters centered on seasons and flowers and occasionally described how their presence influenced his art.
The book juxtaposes photos of the gardens with reproductions of Monet's paintings, and at times it is difficult to tell one from the other. If art imitates nature, we can look at these images and conclude that the converse is true and that garden design is an art form closely akin to painting. If we are profoundly moved by the vision created on a canvas, why not translate this aura to a backyard?
If you can't find the book, Monet's genius can also be studied on the Internet at www.intermonet.com. The site organizes his work by eras and subjects and also provides photographs of Giverny as it appears today – complete in every detail with the original plantings Monet had established.
If you click onto "House and Garden of Claude Monet in Giverny," you'll also find a list of the plants and flowers he set in his garden (and painted as well) along with details on his annual planting calendar and photographs of the garden in different seasons – all quite inspirational.
Monet's garden was truly his life's work and his passion – a passion he put on display with both brush and trowel.
Marti Linder is CEO of X-terior Art, a landscape contracting firm in southern California. Her experience in the landscape industry spans more than 25 years, including collaborations with high-end architects, designers and various landscape professionals. She received her bachelor's degree in English from Arizona State University and did graduate work in international studies at the University of Southern California. She has done research and has traveled extensively throughout India, Asia and Europe, gathering information and ideas from modern and historical architecture and culture. She is a member of the California Landscape Contractors Association and sees education and the sharing of knowledge as being essential to the elevation of the landscape professions.