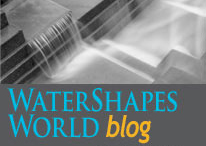 By Jim McCloskey
Given what I do for a living, it's fortunate that I have a deep and abiding love of water. I enjoy being in, on and near it. I even like water in the forms of mist and fog.
I must declare, however, that living in the Pacific Northwest for more than three years in the early 1980s put me off a similar love of rain and, more specifically, led me to loathe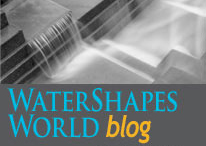 By Jim McCloskey
It's attention-getting, so it's easy to figure out why it's done. But in this case, my feeling is that just because it can be done doesn't mean it should be done.
What I'm agitated about here is the peculiarly popular practice of coloring fountain water to commemorate special dates or events. You know what I mean: Think about all those fountains dyed red for Valentine's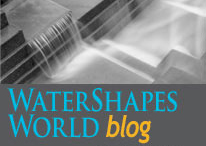 By Jim McCloskey
For the past six years – ever since that fateful day in the spring of 2009 when I decided that my offsite storage space was far too inconvenient to be worth the monthly cost – I've been surrounded in my office by floor-to-rafters shelving stacked with back issues of WaterShapes.
I love the old magazines, and despite the fact everything we ever printed is now easily available online, I still