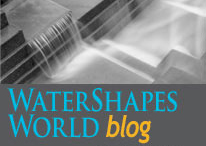 By Jim McCloskey
I spend a lot of time looking at watershapes: Big and small, elaborate and simple, recreational and decorative, calm and eruptive, distant and interactive. In too many ways to count, they're so much nicer now than when WaterShapes started paying attention to them 16 years ago.
I think back to a time when I was an occasional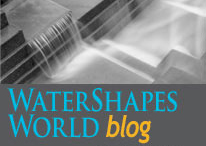 By Jim McCloskey
It's not the kind of story you want to see in your newspaper or stumble upon while surfing the web: According to researchers at Purdue University in West Lafayette, Ind., the waters of a sampling of well-used swimming pools in Indiana and Georgia were tested and found to contain a whole list of chemicals you might not want to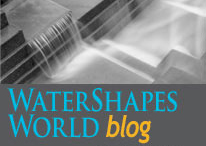 By Jim McCloskey
I've never had much luck when it comes to using this time of year, as so many do, to take stock, review the year just ending or think in any significant way about what's to come with a fresh page on a newly printed calendar.
The reasons for this are simple: WaterShapes exists in service to professionals who return the favor by