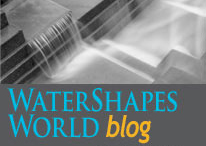 By Jim McCloskey
As I noted a couple weeks back, my to-do list of household projects has long included installation of a small fountain.
In the place I had always intended to put it, I figured that the watershape would be visible from the redwood deck where we do most of our warm-weather entertaining; from the stone deck where we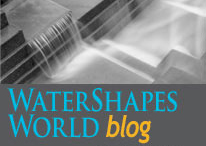 By Jim McCloskey
Every once in a while, the fact that I'm not getting any younger smacks me right upside the head.
This time, it's had to do with becoming a grandfather for the second time – an event that's led me to do more than the usual amount of reflecting in recent days and, in particular, think about instances when I've intertwined my personal and professional lives.
My oldest daughter was born in 1985, just before I returned to Los Angeles after a few years' absence to take on the top editor's job with Pool & Spa News. By the time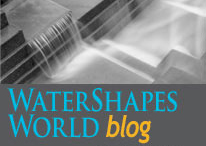 By Jim McCloskey
I'm still stunned by news of the intended merger between the National Swimming Pool Foundation and the Association of Pool & Spa Professionals. I've been a professional observer of the pool/spa component of the watershaping universe for more than 30 years now, and I was caught completely off guard by