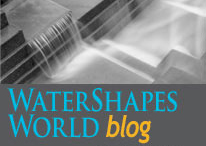 By Jim McCloskey
I don't tend to be an alarmist, but I have to say that the mood about the drought here in California is scarier than anything I've witnessed in a lifetime of water awareness.
We've been through these episodes before, of course. More times than I can count, the state has been rescued by late-season rains or heavier-than-estimated snowpacks. But this drought seems different, from one end of California to the other – more severe, more desperate, more polarizing and more caught up in quick reactions than in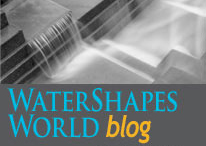 By Jim McCloskey
A news story out of New Zealand caught my eye the other day.
It was all about a new fountain/waterfeature the city of Napier has added to a spot close to the National Aquaium and near beautiful Hawke's Bay.
As you can see by clicking on the link below to get the full story and a photograph, it's a fairly pedestrian
Read more: Penny-Wise, Fountain Foolish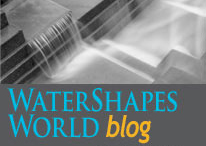 By Jim McCloskey
My job is great: Every other week, I get to sit back and marvel at the array of content we flow into our WaterShapes EXTRA newsletters and onto the WaterShapes.com web site.
In each newsletter, we carry two or three items over from the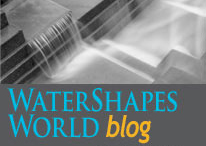 By Jim McCloskey
For me, 2013 ended with a personal revelation.
I was sitting at my computer late in the afternoon on December 19, getting ready to wrap up business for the year, close my office door and focus on spending quality time with friends and family through the dozen days leading up to New Year's Eve.
As is my habit at the end of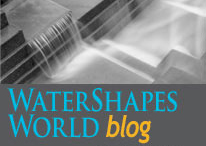 By Jim McCloskey
It's been a long time coming: Just ten days ago, after nearly six months of grinding care and effort, the entirety of the WaterShapes magazine archive is now available online as it originally appeared in print.
All 131 issues are digitized in .pdf format now, every one of them from our premiere in February 1999 to our analog swan song in July 2011. Many of these issues are still available in printed form if you want to complete your collection, but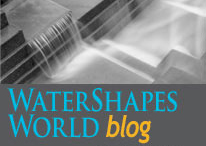 By Jim McCloskey
If you've spent any time at all looking through the ARTICLES section of WaterShapes.com, I'm certain you'll have noticed that we've been busy: At this point, nearly 1,500 articles have been uploaded to the site, all of them configured in easily searchable .html format.
This treasure trove of information has been broken down into topical groups to make the process of navigating everything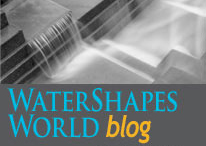 By Jim McCloskey
While I was in Las Vegas at the International Pool|Spa|Patio Expo, a young gentleman I'd never met before approached the booth and asked, "So what's the difference between Essential and Platinum Reflections?"
"That's simple," I replied, pointing out that Essentials in the twice-monthly WaterShapes EXTRA newsletter are articles I see as being must reading for anyone who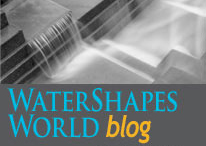 By Jim McCloskey
It's that time of year again, planning for Thanksgiving and family fun on the one hand while simultaneously getting ready for the International Pool|Spa|Patio Expo and an altogether different sort of family fun on the other.
For the former, we'll have an unusually full house this year, with both of my brothers and at least one and possibly two of my three sisters here with their families and significant others in tow. I'd like to think they're coming to see how their brother, a vegetarian for 40 years, does in preparing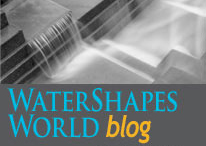 By Jim McCloskey
I've done an awesome amount of painting in the past six months – two bedrooms, two hallways, a den, a kitchen, a utility room and our living room as well as the outside of the front door. I won't count the two bathrooms, because I painted them last year: They looked so good that the pressure mounted to bring everything else up to speed.
I learned two invaluable lessons along the way.
First, having the right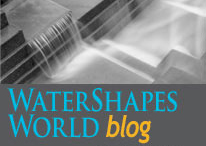 By Jim McCloskey
Through the years, one of my favorite advocacies at WaterShapes has had to do with building awareness among watershapers about the health benefits that result from what you all do for a living.
We've worked with the National Swimming Pool Foundation on many occasions, for example, lining up articles that have either reported on research related to the specific benefits of swimming and/or water exercise, or told personal stories of what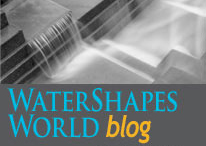 By Jim McCloskey
I don't want to come across like a grumpy old man, but I don't think kids today are experiencing anything like the aquatic childhood I did.
I grew up swimming and bathing and playing in commercial and private swimming pools; wooden, plastic and concrete hot tubs; streams, lakes, rivers, oceans, seas, bays, sounds and gulfs. I still swim and know I always will.
I grew up taking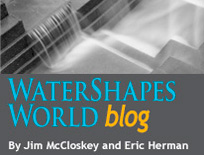 By Jim McCloskey
For weeks now, I've been following the news about a prominent San Francisco fountain that, until recently, seemed on the express train to oblivion.
It's a tale of a changing cityscape and the desire of a company known for rigidly controlling its visual image to remake a retail space in a way that suited its corporate design sensibilities.
It's the story of an artist who recently passed away – one who spent her early years confined in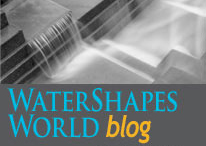 By Jim McCloskey
This has been a summer I won't soon forget, personally or professionally.
On the former side, it started wondrously with the birth of my first grandchild, which came shortly before I helped my oldest daughter, her husband and the new baby move houses (an adventure that sent me to the hospital with a severely strained back). It continued with my youngest daughter's completion of her undergraduate studies, her grand tour of Europe and her start in medical