By Jim McCloskey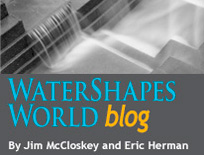 I know for a fact that there are better times ahead for professionals who design and build with water. How? Well, it has nothing to do with psychic powers or a crystal ball. Rather, I know because my own experiences both as a child and an adult tell me
By Eric Herman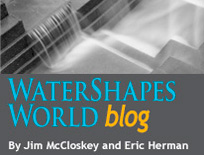 The commercial pool and spa industrywas rocked recently by the Consumer Product Safety Commission's mandatory recall of main-drain grates — devices that had been designed, engineered and manufactured within the past two years to meet specific provisions
By Eric Herman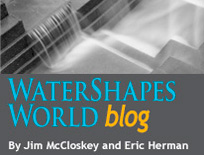 It's a given: As human beings, we are all utterly dependent on the availability of fresh, clear, potable water for our survival. As a result, the preservation of aquatic resources of all types is an interest in which all people should share. At the same time,
By Eric Herman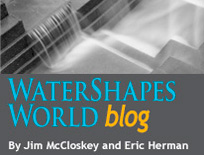 Now that it is generally accepted by experts, economists and pundits that the recession has come to an end, there's a great deal of curiosity about what the recovery will look like and, more specifically in these parts, about how
By Jim McCloskey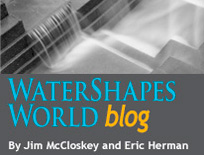 As someone who sat in a spa for the first time in 1970 and has relaxed in a great many of them through the years, I have to confess that I'm not a fan of most I see physically attached to swimming pools.
Yes, I love the way they feel when
By Jim McCloskey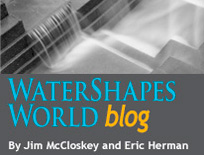 WaterShapes started 12 years ago as the result of a lengthy round of discussions between Eric Herman and me — an exchange of ideas that has