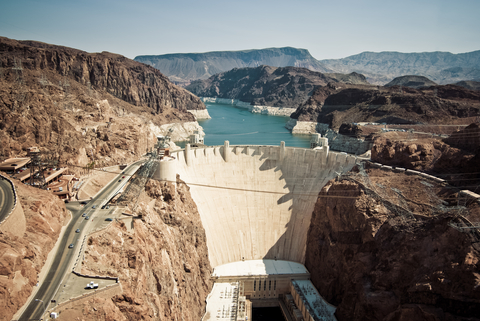 By Jim McCloskey
Just about everyone is familiar with Hoover Dam on some level, but in considering it from the perspective of watershapers whose working lives depend on containing and controlling water with concrete structures, I've always thought this engineering marvel is worthy of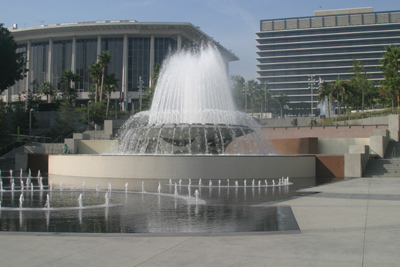 By Jim McCloskey
When I drove to downtown Los Angeles a few months ago to take photographs of Ricardo Legorreta's glorious purple aqueduct in Pershing Square, I parked a few blocks away in a lot near the civic center.
It was a gorgeous day, so I decided to linger a while and take in Grand Park – a large, new green space stretching between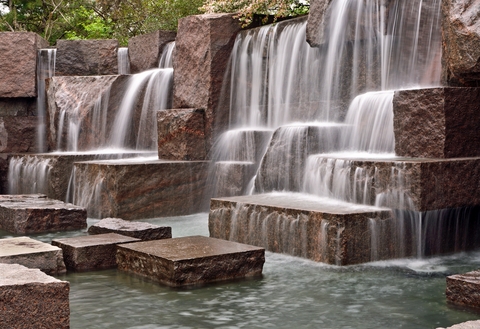 By Jim McCloskey
While sorting through family photos for a personal project a few weeks back, I came across a computer folder filled with images I'd taken the last time I visited my sister in Washington, D.C.
It had been a blustery, damp day and none of the shots I took was particularly good, but they brought back fond memories of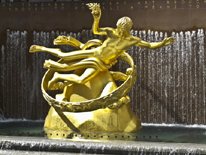 By Jim McCloskey
I first visited New York City back in 1978, stopping to visit my sister (who lived there at the time) when I was on my way to Europe for a grand backpacking adventure.
I had just a few days to look around, and she ran me ragged through museums and stores and up and down the Empire State Building. One hectic afternoon, we stopped by Rockefeller Center, where I was transfixed by
By Jim McCloskey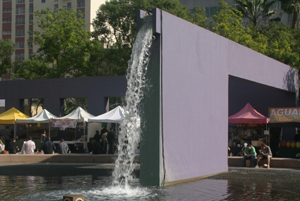 I lived about 20 miles from the heart of downtown Los Angeles when I was growing up, but it was a place I visited only rarely. I recall a school field trip to historic Olvera Street, and my father once took me to his office in a downtown
By Jim McCloskey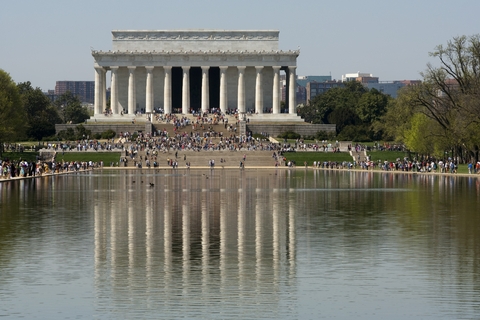 I've spent a lot of time in Washington, D.C., through the years.
I was born there in the 1950s, my favorite aunt lived there in the '60s, one of my brothers lived there through part of the '70s, business took me to the area frequently in the '80s and '90s, and one of my sisters
By Jim McCloskey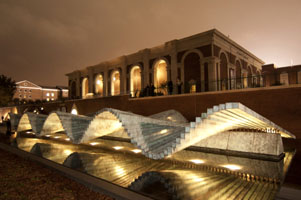 So far in my Travelogues, I have always reported on watershapes I've seen with my own eyes – but every rule needs its exceptions, and this is one of those cases.
Many years ago, I became aware of Santiago Calatrava's extraordinary bridges – structures so far removed from historical precedent and any sense of the ordinary that
By Jim McCloskey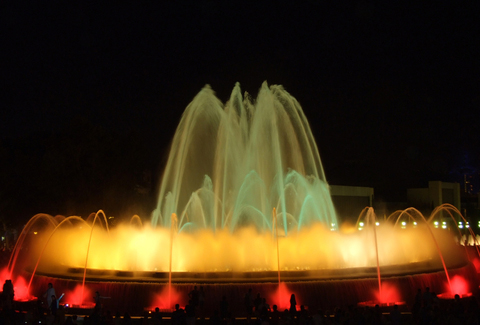 I've had the good fortune to visit Barcelona twice in my lifetime – once in 1977, when I was 22 and about three months into half a year's traveling all over Europe; and again in 1994, when I was there for a European pool show as editor of Pool & Spa News. On both occasions, I was in the city for six days – but the two adventures could not have been more
By Jim McCloskey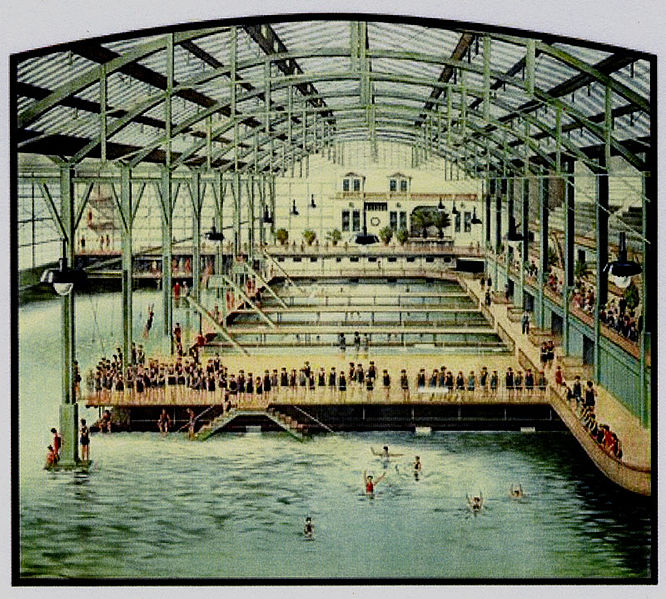 Back in 1979, when I first started in magazine publishing and was toiling away as a humble editorial assistant rewriting lots of press releases, the thought of having my own office seemed out of reach. But I was just
Of all the structures at Frank Lloyd Wright's Taliesin West, the triangular reflection/swimming pool may be the most iconic – a highlight on a campus that is itself a monument to modern architecture. But the watershape hadn't been touched since the 1960s and was in need of a serious cosmetic update, which is why watershaper Thomas Lopez was called in to install new tile, fresh plaster and a new equipment set – and do it all in a hurry.

By Thomas Lopez
I grew up in the Phoenix area and have known about Frank Lloyd Wright's Taliesin West all my life. It was kind of unavoidable: One of the major streets here is named after Wright; the area is marked by examples of architecture that directly reflect his influence; and pretty much everyone in town knows that it was the place Wright used as a summer home while teaching his numerous protégés about his approaches to project design and execution.
For my part, however, my closest association with the facility had to do with the fact that my dad routinely delivered produce to the 600-acre facility and often shared stories about the unusual buildings and the occasionally eccentric people he met there. Several decades passed in which I became a watershaper who specializes in contemporary designs, but until quite recently I had never been to Taliesin West.
That seems crazy given its vast influence on design in this region, but I made up for my information deficit in a big way last November, after I received a call from a representative of the facility who wanted to speak with me about restoring the facility's famous
Read more: Refurbishing Wright's Triangle
By Jim McCloskey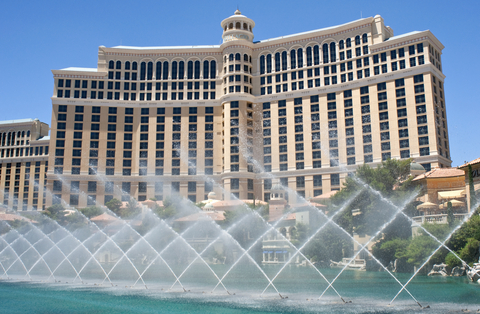 I'm fairly jaded when it comes to observing watershapes: I've seen a lot of them, know how they work and tend to focus on weird details that go beyond what's perceived by the typical observer.
There is, however, a fountain that makes me feel giddy and even
By Jim McCloskey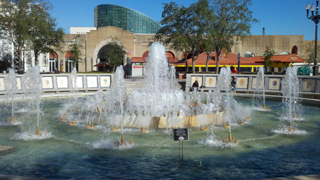 It was nice taking a break after so many consecutive annual pilgrimages to Las Vegas by heading over to New Orleans for the 2012 edition of the International Pool|Spa|Patio Expo. I've been to the Crescent City about a dozen times through the past 30 years and have always enjoyed
By Jim McCloskey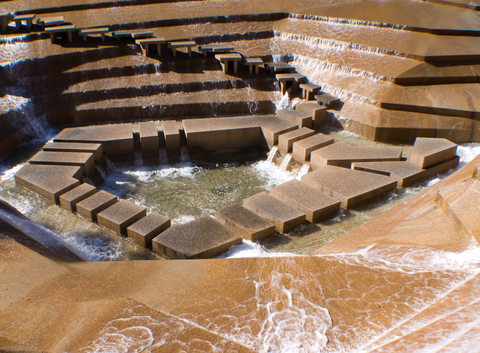 The last time I visited Dallas on business, I kept a crucial side trip in mind: I just had to see the Fort Worth Water Gardens with my own eyes.
Designed by New York architects Philip Johnson and John Burgee and completed in 1974, the space has been iconic since day one. The way the space lures you in, drawing you past