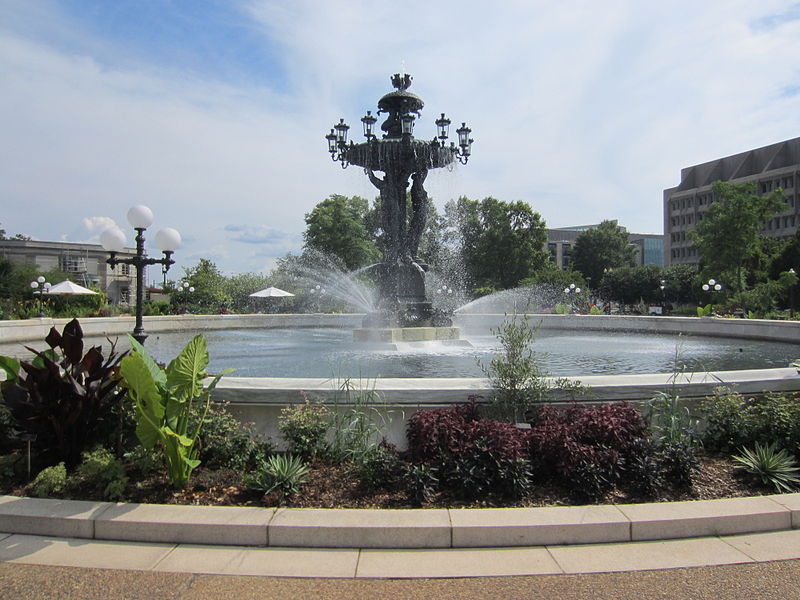 By Jim McCloskey
I visited Washington, D.C., for the first time in 1978. I had stopped there to visit my brother, who was living there at that time, and was intent on seeing as much as I could before heading back home to California after many months of travel that had carried me all over the northeastern United States and Europe.
I had been born in the district 22 years earlier, but my family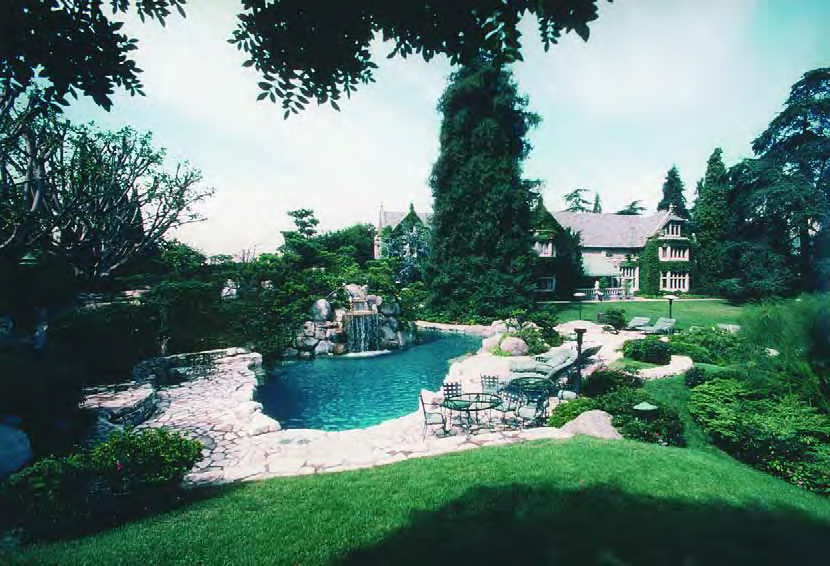 By Suzanne & Ron Dirsmith
It's speculated that the exterior spaces at Playboy Mansion West must be the most photographed in the world.
That's hard to quantify, of course, but it's certainly safe to say that since construction began in the 1970s, the home of publisher Hugh Hefner and its famous swimming pool and grotto have been used ceaselessly to promote
Read more: The Birth of a Dream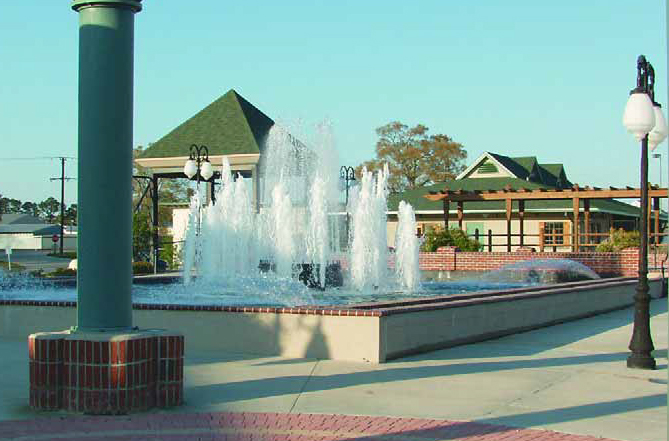 By Les Ewen
Truly a large-scale project full of unique technical challenges in an unusual and important civic setting, the renovation of the watershapes at Jambalaya Park in Gonzalez, La., is easily the most unusual project our firm has ever tackled.
The park covers seven beautifully wooded acres in an older section of town that's mostly residential but sits directly behind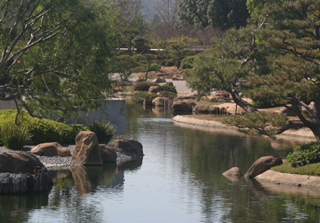 By Jim McCloskey
I've spent enough time exploring Los Angeles that I've found a few underappreciated gems in my time – at least so far as watershaping is concerned. One of them is Suiho En, the "Garden of Water and Fragrance" – otherwise known as "the Japanese Garden next to the water-treatment plant."
It's an unusual location for such a contemplative space – six-and-a-half acres of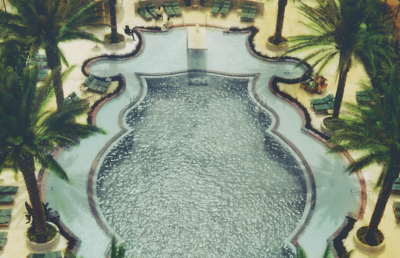 By Brian Van Bower
It's a grand watershape built at a time and place when "grand" was in fashion in so many ways. Ever since 1940, when the Raleigh Hotel and its beautiful swimming pool opened to the public for the first time, the establishment has made a statement about the sun-drenched glory of a prime South Florida location as well as the glamour of an era gone by.
Designed and built by renowned architect L. Murray Dixon, the hotel and pool are located in South Beach, Miami's famed Art Deco district. The pool's curvaceous shape and modern styling reflected the hotel's architecture and the aspirations
The Chicago Botanic Garden stands among the most beautiful of all outdoor spaces in the United States. Famous for its design diversity, stunning watershapes and flawless execution, it has long inspired environmental artists Ron and Suzanne Dirsmith, who have been regular visitors since the facility opened nearly 40 years ago. Here, they discuss the garden's long-term influence on their work and on their interest in water as a design medium.

By Suzanne & Ron Dirsmith
When Chicago Botanic Garden opened its gates in 1972, those on hand faced the same situation as those who come today: They will never see nor experience the garden alike on any two occasions.
For decades, we have personally and carefully watched this remarkable property grow. Along the way, we've have shared some of the most profound experiences we've ever had in our lives: Both the water elements and the gardens constantly conspire (in the literal sense of the word), breathing as one to create spaces of remarkable beauty, tranquility and diversity. It is truly our slice of heaven on earth.
For years now, we have visited the Garden almost every week to refuel our bodies and refresh our minds. We'll generally start with a light lunch at the Garden Café, sometimes in the company of a client or with work materials we enjoy discussing in this stimulating environment.
Part of the joy we experience comes from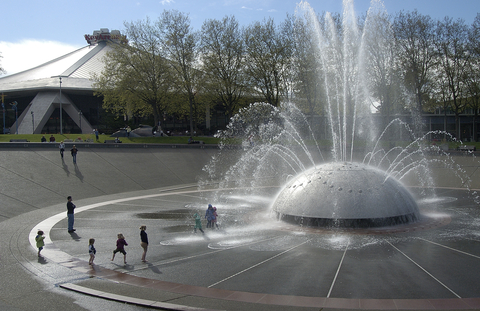 By Jim McCloskey
When the weather cooperates, Seattle is a breathtaking place. I particularly enjoy approaching the city from the water: The skyline is backed by tall mountains and offers lessons in scale, proportion and visual integrity you just don't get from a typical cityscape.
My very first visit to Seattle, however, took place long before I had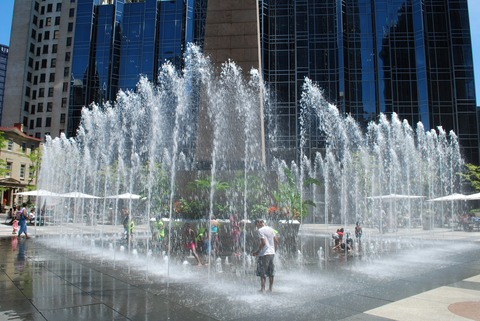 By Jim McCloskey

It's not a story I tell very often, but my wife and I spent our honeymoon not in Hawaii, not in Paris, not even at Niagara Falls. No, instead we went to Pittsburgh.

We'd scheduled our wedding for August dates without consulting my eastern relations, the principle among them my Aunt Genevieve, my own family's matriarch and in all ways a formidable woman. As it turned out, she'd scheduled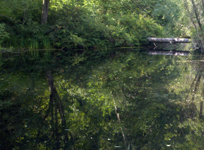 By Jim McCloskey
In one of my very first Travelogues (see the October 26, 2011 edition of WaterShapes EXTRA!), I wrote about Washington's Bainbridge Island – and more specifically about Bloedel Reserve and its large reflecting pool, which was showcased by Kelly Klein in Pools, her wonderful coffee-table book.
I've just returned from another trip to the island and once again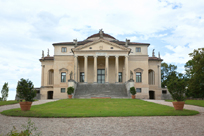 By Mark Holden
Thomas Jefferson was a founding father of the United States in more ways than one.
Indeed, the author of the Declaration of Independence was also an architectural scholar and dedicated adherent of the philosophy and style of Andrea Palladio (1508-1580), an architect of the Italian Renaissance who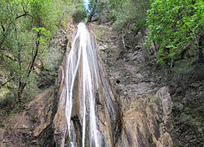 By Jim McCloskey
When our kids were young, Judy and I took them on car trips all over California and visited as many parks and missions and monuments as we could.
My favorite spots always seemed to include water – a variety of beaches, lakes and rivers mostly in the stretch between San Diego and San Francisco. And among those favorites, there was (and still is) a special place in my heart for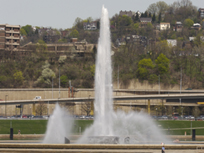 By Jim McCloskey
I've spent a considerable amount of time in Pittsburgh through the years. My mother was born up the Alleghany River in Brady's Bend, my father closer by in the suburb of Swissvale; both grew up in the city and attended the University of Pittsburgh, where they met and fell in love. My sister now works at their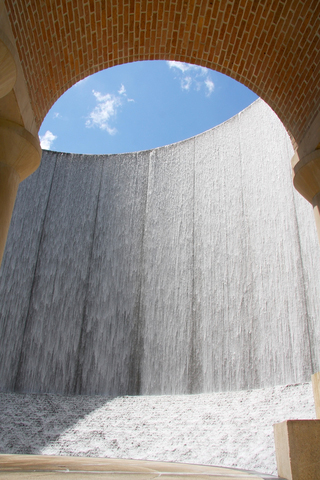 By Jim McCloskey
Let's journey to the Lone Star State once again to see an appropriately grand-scale waterfeature – and another exuberant collaboration between renowned architects Philip Johnson and John Burgee, who also devised the Fort Worth Water Gardens highlighted in the January 25, 2012 edition of this newsletter.
This time, we'll stop downstate in Houston to see the monumental Williams Waterwall in