It's why art museums are arranged in spatial sequences and why so many people love reading mystery novels: That excitement of discovery is a powerful tool used to create drama and interest for the observer or reader. So, too, says landscape designer Bobbie Schwartz, watershapers can lend welcome elements of surprise and wonder to their work, creating spatial experiences that unfold as clients approach or wander near the water's edge.

By Bobbie Schwartz
As adults, we too often forget one of the great joys of childhood – the sense of wonder and discovery we experienced when we first saw the ocean or flew in an airplane and the world opened and unfolded before our very eyes.
As designers, I believe we similarly forget about the excitement that comes with discovery. Too often, we lay out beautiful lines and incorporate interesting and unusual plant and hardscape material for everyone to see all at once. The work may be beautiful, but it leaves little or nothing to the imagination and offers no surprises.
I can't help thinking how much more our landscapes, public and private, would be savored if they were to be explored and discovered bit by bit. This is especially true for spaces containing watershapes, which by themselves lend interest and drama to almost any space: The magic of water can (and I believe should) be exploited by concealing it at first and then revealing it in a way that gives the viewer a brief moment of visual revelation.
To see what I mean with respect to watershapes and waterscapes, let's explore an approach that makes seeing everything immediately an impossibility. Instead, this approach offers glimpses that tantalize and intrigue – and can be seen in the work of thoughtful garden designers who've manipulated sights and sounds around the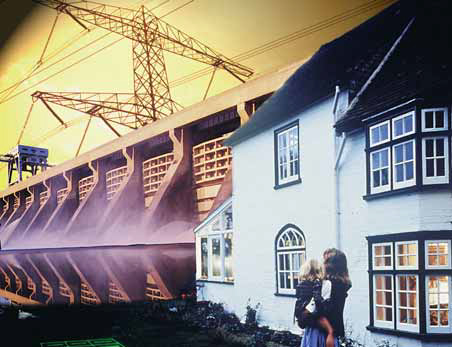 By Jim McNicol
Each year, the National Spa & Pool Institute offers special programs in conjunction with its International Expo. Most years, these programs include tours of local places of interest, such as notable museums, historical sites, outstanding examples of local architecture and the like. With the Expo in Las Vegas last December, NSPI took advantage of the location and included a tour of Hoover Dam and Lake Mead, a scant 30 miles from the glitz and glitter of The Strip.
More than100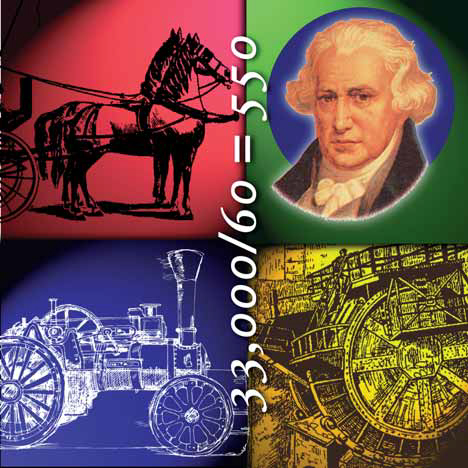 By Jim McNicol
When I first begin to do research for a column, I really have little control over the direction I might take.
If it's a cut-and-dried technical subject where I'll be dealing primarily with solid, scientific facts, the task is relatively simple. Using my own textbooks, two local libraries and the Internet, I look for my subject matter in a minimum of three separate sources. If the information is identical in each selected source, I feel pretty confident that I can use the data in an article.
It isn't always so easy, however, and that's nobody's fault but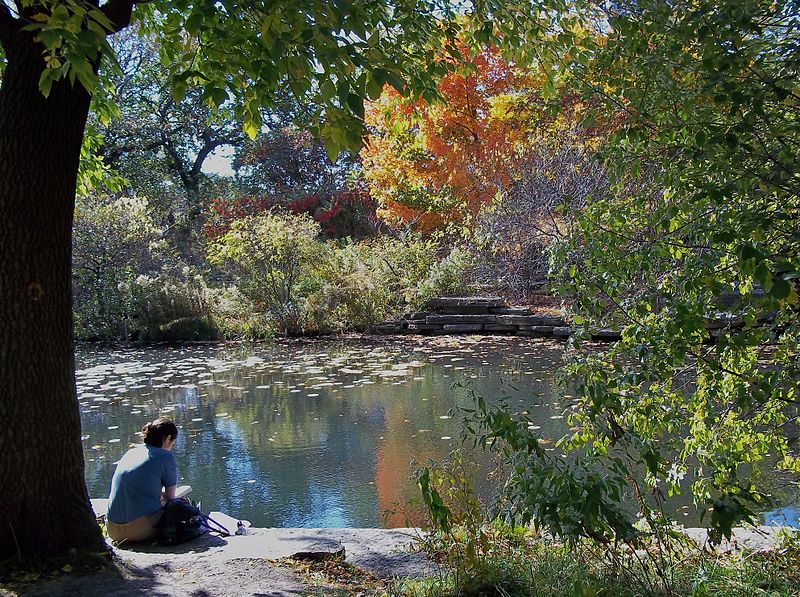 By Jim McCloskey
It's been a number of years since I've managed to visit Chicago, but I want to get back sometime soon. After all, I have yet to see the Crown Fountain in person (let alone the rest of Millennium Park), and I haven't visited the Chicago Botanic Garden in more than 30 years!
The last time I was in the Windy City with any time to spare, it was 2002 and I was attending
Draped across a mountaintop overlooking Los Angeles, the Getty Center is truly monumental. But if you can wrest your attention from the outsized galleries and imposing offices and endure the always-large population of visitors, you find yourself in spaces uniquely moderated and defined by the use of water – as decoration, as diversion and as counterbalance to the gleaming, hard-edged structures that surround you.

By Jim McCloskey
The Getty Center is a true multi-media experience: imposing architecture, lots of people, incredible materials of construction, amazing views, diverse spaces, rich and varied sounds – and it's mostly all a bonus, because none of this has much to do with the Los Angeles center's core functions as museum and research institution.
Designed by architect Richard Meier, the 750-acre campus is dominated by outsized structures wrapped in travertine, glass and enameled aluminum. It's all a bit cold (maybe time will soften the sharper edges and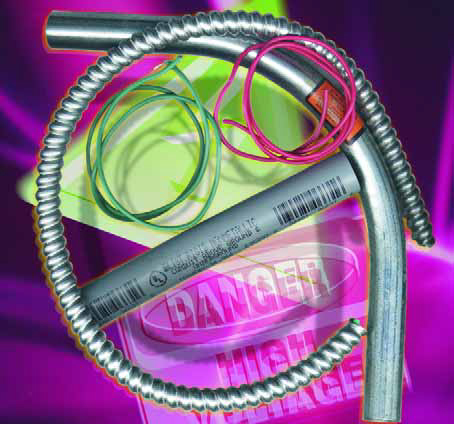 By Jim McNicol
A little more than 100 years ago, in the first big growth spurt in the use of electricity, the harsh realities of the hazards involved with it quickly became apparent. Fires were common occurrences everywhere electricity was distributed, and serious (and often fatal) accidents made daily headlines wherever people came into contact with this wondrous phenomenon.
Virtually all of the electric works being built in those early days were set up to provide lighting for a population tired of living in the gloom of candles, gas lamps and coal-oil lanterns. That meant that
For more than four centuries, Italy's Villa d'Este has inspired designers and most everyone else who has visited the site. Landscape architect and contractor Mark Holden, for one, has had a career-long interest in the legendary estate and takes this opportunity to share his love of its amazing architecture and gardens – all with the intention of highlighting design concepts today's watershapers can use in creating their own masterworks.

By Mark Holden
We've all heard and read how important it is to study the achievements of our predecessors in watershape design and engineering. Indeed, exploring these historic works is vital for the role it plays in emboldening our sense of artistic tradition and inspiring our creativity by offering rich galleries of design ideas.
When considering Villa d'Este in such light – its extraordinary architecture, otherworldly gardens and daring watershape designs – it's easy to see why this grand estate is so important to us now. It's widely considered to be the most significant residence surviving from the Renaissance and has every right to claim to be the most beautiful and influential as well.
Surely there's no substitute for traveling there and lingering with eyes wide open, but even from afar, we can and should turn to this amazing estate as a source of artistic inspiration and, in many respects, as a technical blueprint.
A COMPREHENSIVE PROGRAM
These days, most of us are more familiar with Bellagio than we are with Villa d'Este, upon which the spectacular Las Vegas hotel was patterned. Even with
The balancing of plant and stone, a layering of views, the use of perspective, a careful plotting of footpaths and the subtle use of water: All these come together in Japanese gardening, a form of expression that accounts for many of the world's most beautiful and elegant man-made spaces. Among the finest of these works of art, says Douglas M. Roth, publisher and editor of The Journal of Japanese Gardening, one stands out: Katsura Rikyu.

By Douglas M. Roth
Home to some of the world's greatest outdoor spaces, Kyoto, Japan, is a garden lover's heaven. If you make the trip, however, there is one garden that stands above all others – an aesthetic treasure, a nature-inspired garden masterpiece that is quite possibly the most beautiful place I've ever been.
Owned by the Japanese imperial family, Katsura Rikyu (pronounced kah-tsu-rah ree-kyu) is an estate in Western Kyoto near the Katsura River. Rikyu means "detached palace," but that translation is a little misleading to English speakers, because the estate does not
Some objects or places have a unique ability to capture the mood and essence of a time and place. The swimming pool at the Raleigh Hotel in Miami is one of them, a reflection of the lifestyle that has for generations made South Florida a magnet for starlets and stargazers alike. Here, watershape designer and builder Brian Van Bower pays tribute to this classic – one of the most beautiful swimming pools ever built.

By Brian Van Bower
It's a grand watershape built at a time and place when "grand" was in fashion in so many ways. Ever since 1940, when the Raleigh Hotel and its beautiful swimming pool opened to the public for the first time, the establishment has made a statement about the sun-drenched glory of a prime South Florida location as well as the glamour of an era gone by.
Designed and built by renowned architect L. Murray Dixon, the hotel and pool are located in South Beach, Miami's famed Art Deco district. The pool's curvaceous shape and modern styling reflected the hotel's architecture and the aspirations of the times. As the '40s wore on, it would become a swimming pool that was perfectly in sync with the world around it.
When Miami boomed in the years following World War II, the hotel did, too. Vacationers and snowbirds from the great cities of the Northeast arrived in droves, looking for a new kind of excitement and an entirely different sort of glamour of the kind that featured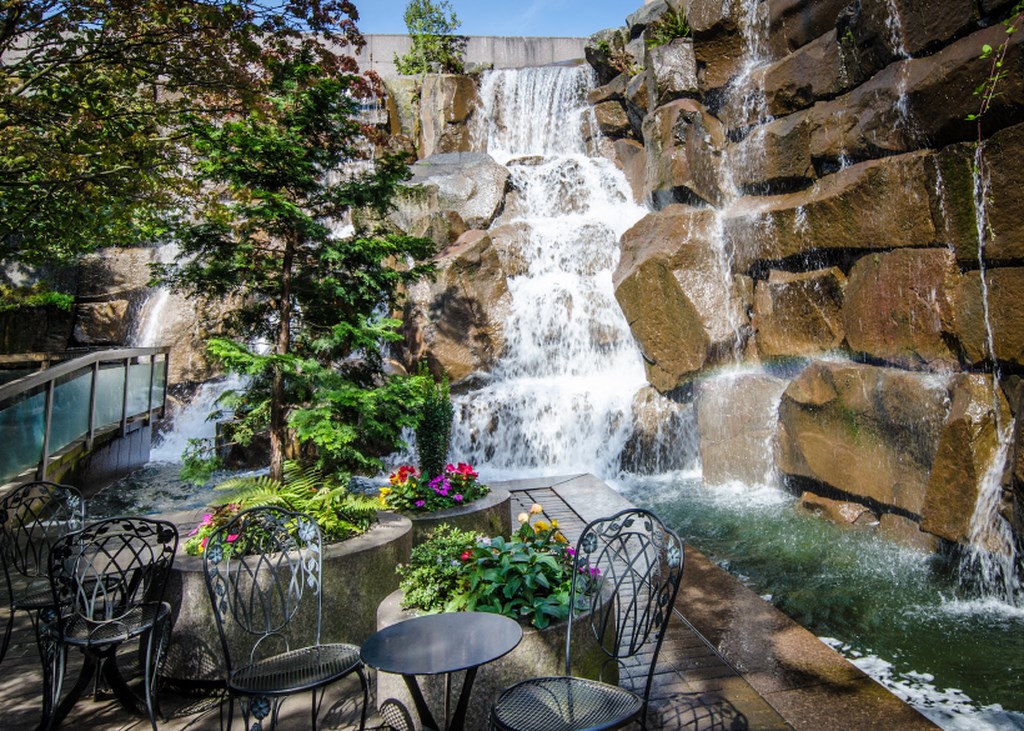 By Jim McCloskey
As mentioned previously, I've traveled to Seattle with fair frequency through the past few years. Mostly I'm there to visit my mother on Bainbridge Island, but I've also given myself enough time to explore the area that I almost know my way around the city and its many public watershapes.
On one trip a couple years back, I took the usual ferry ride from the island back to Seattle on my way to the airport, arriving in plenty of time for a leisurely stroll from the boat terminal to the metro station a few blocks away.
My semi-roundabout path took me right by Pioneer Square, a place
Whether in the form of a statue, a bowl for a fountain or an architectural detail, carved stone lends a timeless beauty and an intriguing quality to any aquatic setting. But there's a difference between just using it and using it well, says watershaper Mark Holden, who defines what you should know about the raw materials and their sources and also explores the various challenges, costs and pitfalls that may come along as part of the deal.

By Mark Holden
Since the dawn of civilization, it has stood as the single most enduring of all artistic media: From representations of mythological characters and historic events to applications as purely architectural forms and fixtures, carved stone has been with us every step of the way.
As modern observers, we treasure this heritage in the pyramids of Egypt and Mesoamerica. We see it in the Parthenon in Athens, in the Roman Colosseum and in India's Taj Mahal – every one of them among humankind's finest uses of carved stone in the creation of monuments and public buildings. As watershapers in particular, we stand in awe before the Trevi Fountain in Rome, the glorious waterworks of the Villa d'Este and the fountains of Versailles, three of history's most prominent examples of carved stone's use in conjunction with water.
But you don't need to
For more than 4,000 years, stone has been used to create structures of enduring beauty and grandeur. Some, including the Parthenon in Athens and Egypt's pyramids, are now icons the world over. Others, such as the great stone structures of Mesoamerica, are still relatively unfamiliar. Here, landscape designer Bobbie Schwartz seeks to pull back that veil, guiding us on an eye-opening visit to the Maya ruins of Mexico's Yucatan peninsula.

By Bobbie Schwartz

The people who once inhabited modern-day Mexico's Yucatan peninsula were remarkably sophisticated. Their civilization was based on a deep-rooted knowledge of astronomy, mathematics, hydraulics and engineering. They quarried stone and moved it hundreds of miles on rollers, using this raw material and incorporating it into highly refined buildings, temples, roads and monumental works of art that rival those of the better-known cultures of ancient Europe, Africa and Asia.
In 2001, I traveled extensively in the Yucatan to experience the region's culture and view masterworks from many centuries past. What I found was a sense of form, line and pattern in the ruins of
By David Tisherman
I spent ten days this last December traveling in Turkey – my second visit to the country in the past several years and a trip that reinforced vivid memories of just how mind-expanding a place it is.
The Greek, Roman, Byzantine and Ottoman empires all held sway over this patch of land at times during the past 2,500 years, and throughout that long history, these and other great civilizations of both East and West have made their marks on the place. Situated at the crossroads of land- and sea-trade routes between Europe and Asia, Turkey has vast, rich reserves to drawn upon when it comes to