By Jim McCloskey

A brief, late-spring visit to San Francisco gave me the opportunity to be just a tourist there for the first time in many years. Judy and I stayed at a place near Golden Gate Park and spent a long, full day in its huge expanse, moving from one great and wonderful attraction to another.
The fact that the Park's museums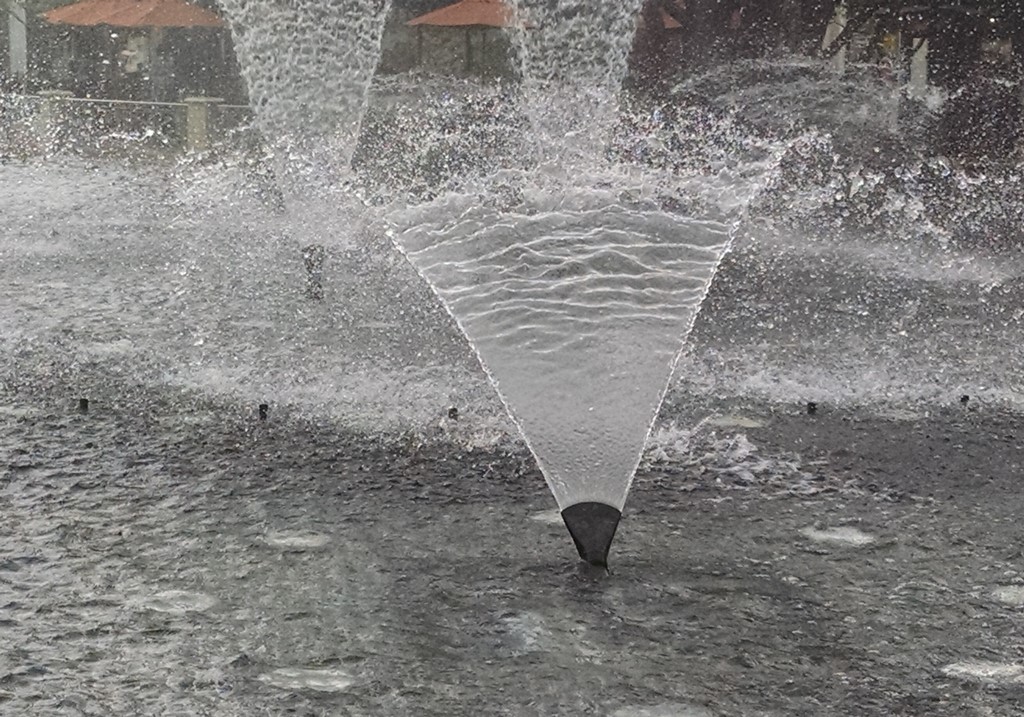 By Jim McCloskey
This is my second Travelogue in a row that has resulted from a chance encounter. Last time, a visit to a Seattle-area green space with a big swingset led me to discover the water system at Downtown Bellevue Park; this time, a rendezvous for lunch with an old friend confronted me with the fountain at the Americana at Brand, a mixed-use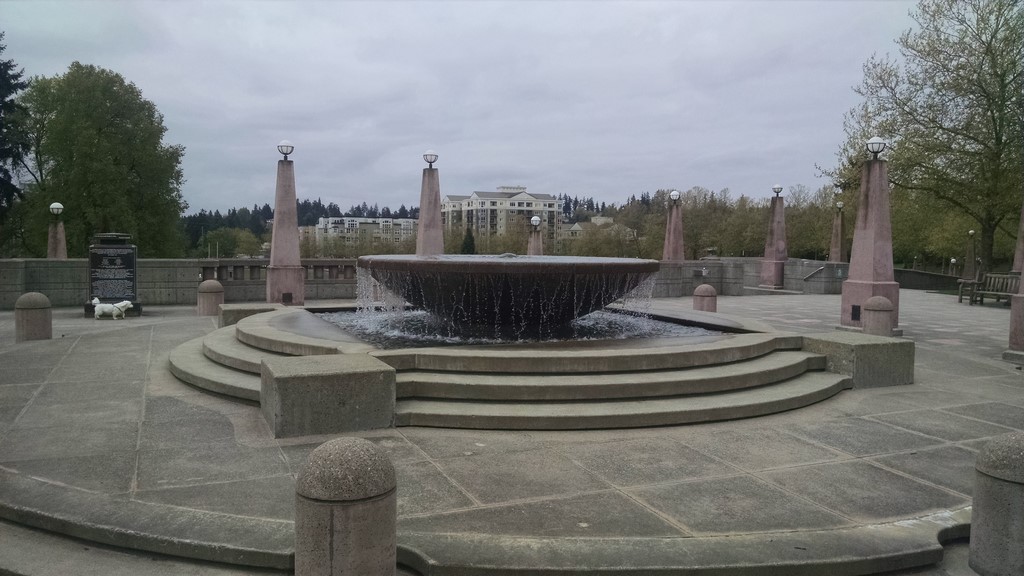 By Jim McCloskey
I recently spent several weeks in Kirkland, Wash., doing what I could to help my daughter and her family prepare for the arrival of our grandson-to-be.
One of our outings on a sunny Sunday was to a playground in nearby Bellevue, a place where the cityscape is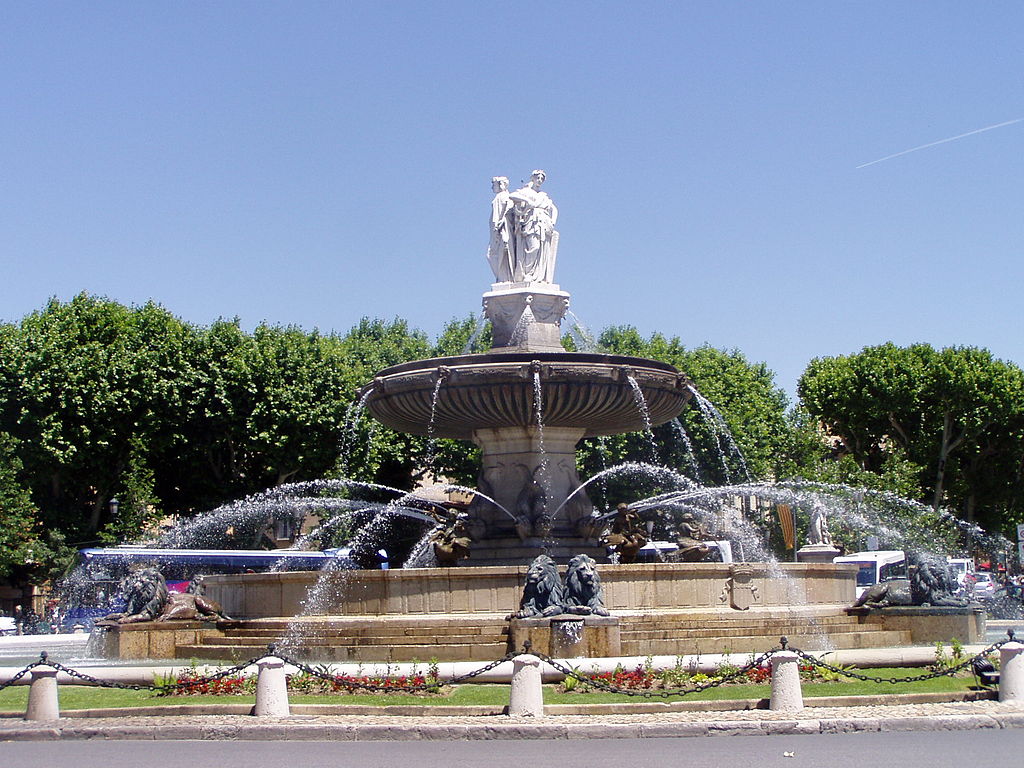 By Jim McCloskey
I have always been inordinately fond of fireworks. Indeed, and as my children will not-so-patiently attest, my year isn't complete if I don't get to spend part of every Fourth of July either watching a big fireworks display or, better yet, helping to stage one myself.
In the summer of 1978, however, I was in France for most of the month of July and wasn't shocked to find that the Fourth passed with nary a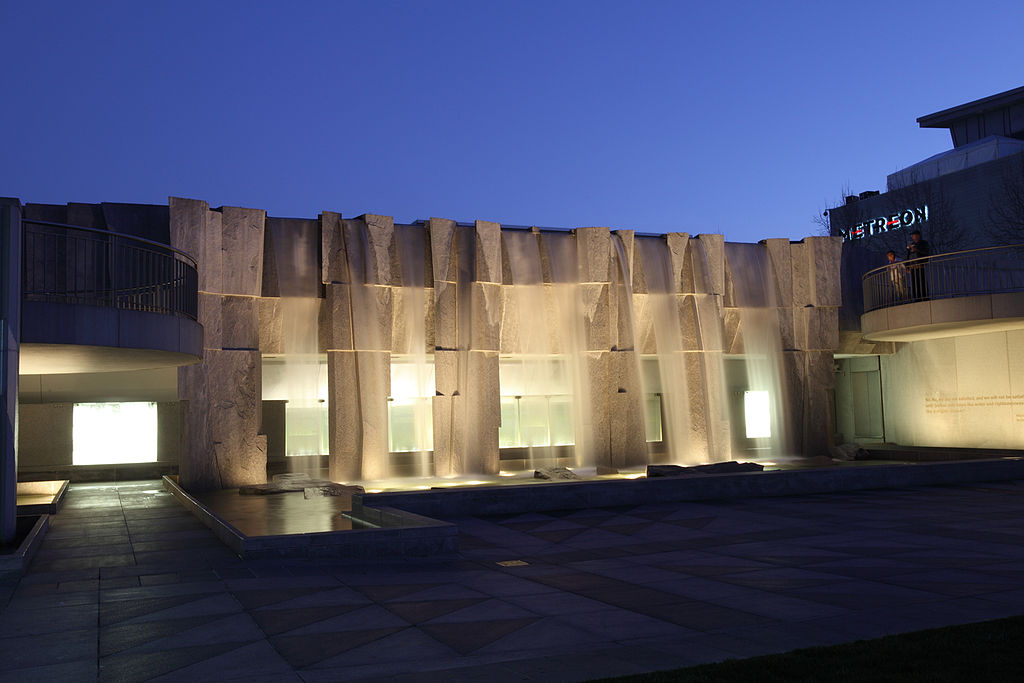 By Jim McCloskey
I don't get to San Francisco as often as I once did, and that's a shame because there so much to see and do. On the plus side, however, when I do make one of my infrequent trips to the Bay Area, there's always a lot that's brand new to me, even if it has been around for a while.
The monument I'll discuss here, for example, has been around since 1998 or so – but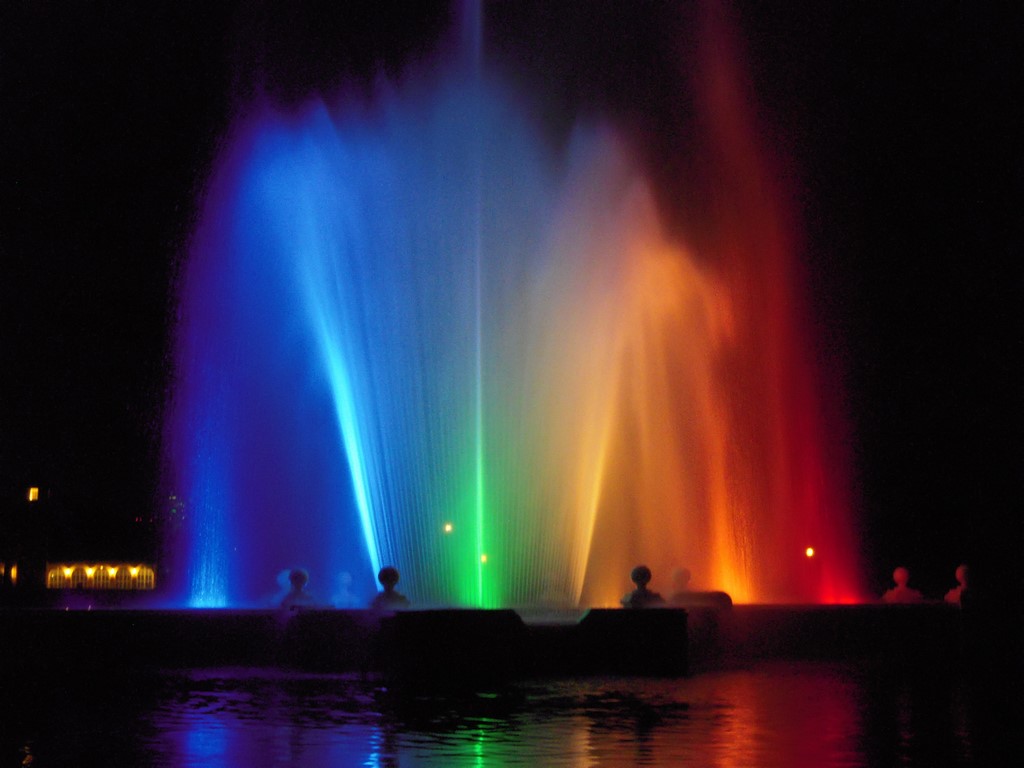 By Jim McCloskey
It may be an old-school fountain display, but it's still a pretty amazing exhibition of technical know-how and ambition – and, better yet, opened my eyes to the story of a man named Frederic W. Darlington who, in a colorful career, apparently installed fountains across the country in the last years of the 19th Century and into the early years of the 20th.
Most of these pioneering watershapes are gone now, but one is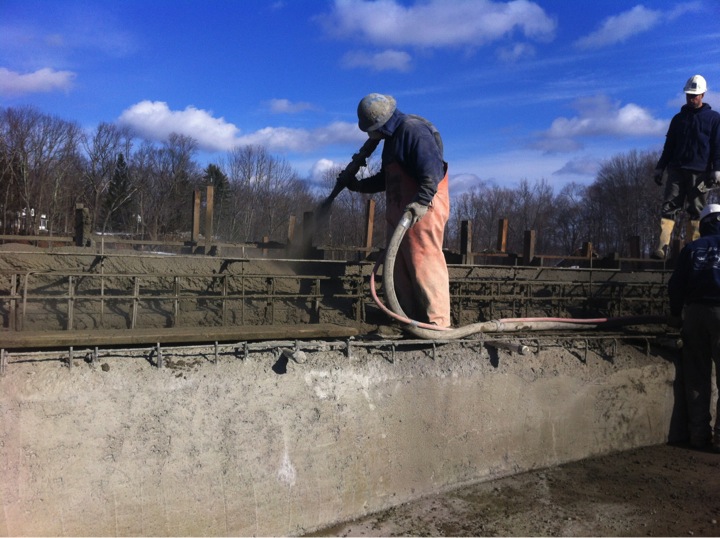 By Lily Samuels
& William Drakeley
The years after the Second World War were times of opportunity and awkwardness in the shotcrete business.
From 1920 until the early 1950s, the Cement Gun Co. owned the trademark to "gunite" and established an aggressive licensing/franchising system to maintain as much control as it could over the process and profit from it to the greatest possible degree. By 1952, however – and apparently with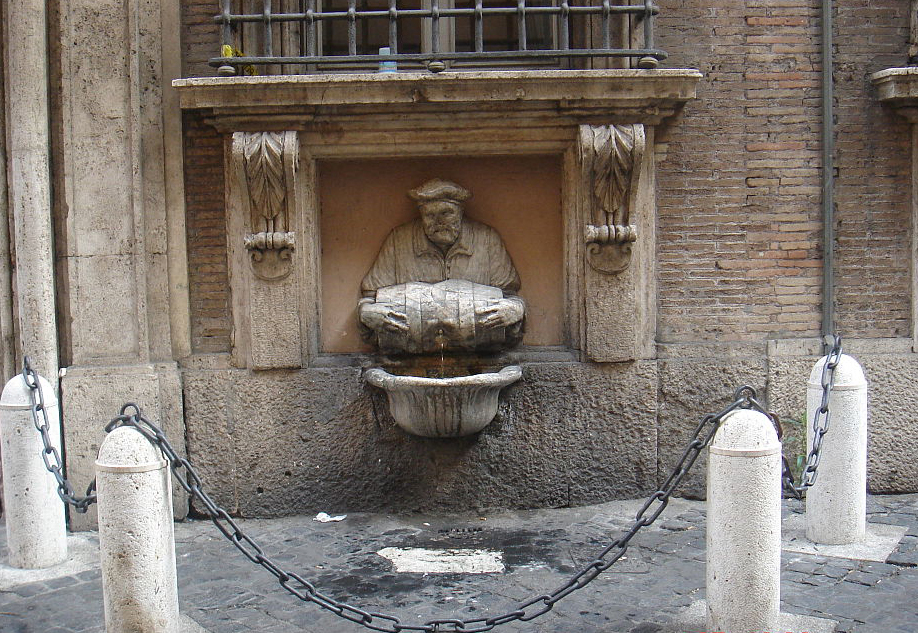 By Jim McCloskey
No matter whether it's for business or pleasure, I'm always open to the history of a place when I travel: It helps me put what I'm seeing in context and enriches my understanding of how things have come to be – and why they endure. In trips to Europe, for example, you often come across small, nondescript public fountains, usually in the oldest parts of cities from London to Paris to Rome. In several cases, my curiosity about them has led me to
Read more: Water with a Side of Satire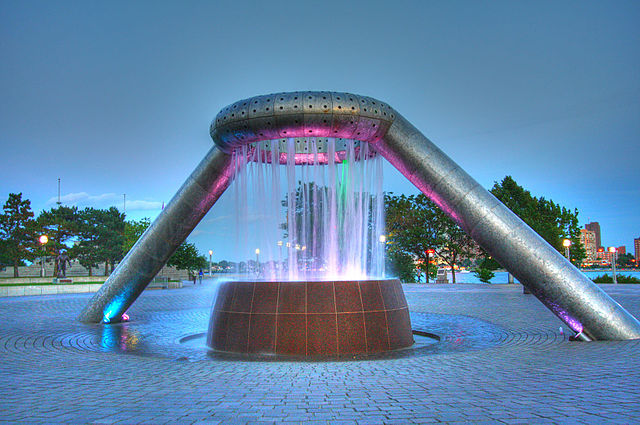 By Jim McCloskey
I had a friend many years ago who tried in vain to persuade me to visit Detroit. She'd grown up there, and despite the city's many problems, she still harbored the born-and-raised view that her home town had so many virtues that simply seeing the place would be enough to win me over.
I never made the expansive sightseeing trip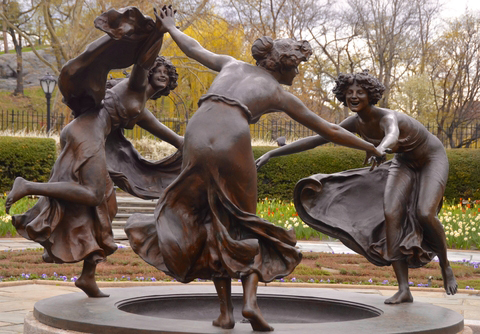 By Jim McCloskey

I've been to New York often through the years, mostly on business trips that have only rarely afforded me opportunities to get out and take in the sights. But on one occasion many years ago, I managed to shake out several extra days and spent my time experiencing as much of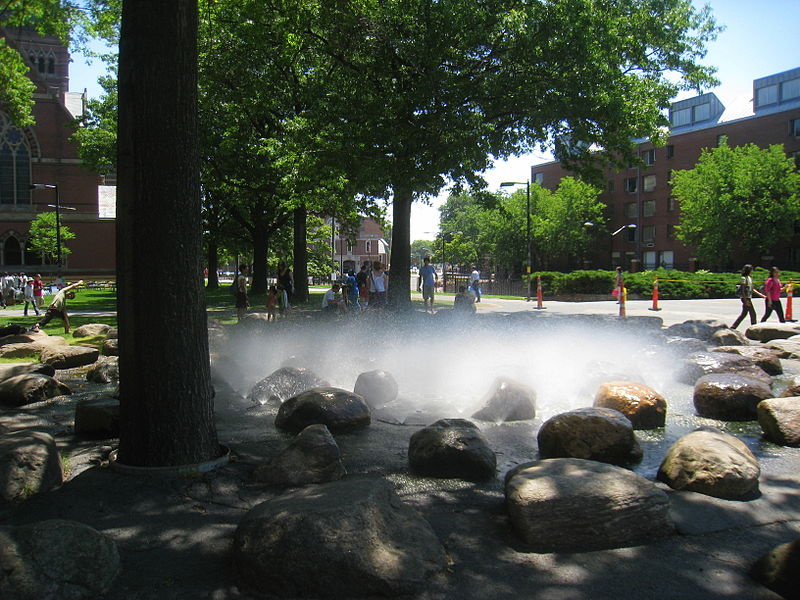 By Jim McCloskey
As though it weren't apparent by now, when I travel, I look for watershapes.
It's been a professional practice of mine since 1986, when I started working at Pool & Spa News, but it was established as a personal habit long before then. Even as a child (and as my parents could attest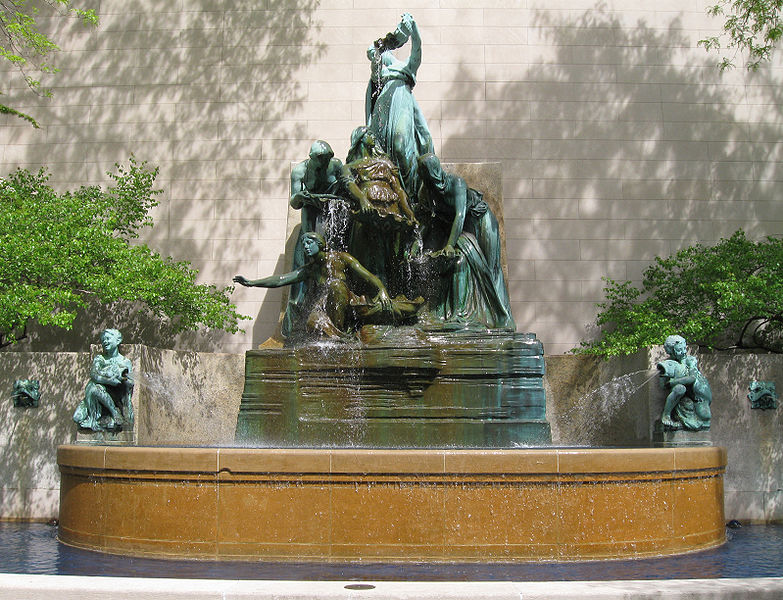 By Jim McCloskey
Whenever I visit the area with any time to myself, I enjoy visiting the Art Institute of Chicago. Not only does the museum host a collection of artwork expansive enough to include Renaissance masters as well as cutting-edge Modernists, but it also has what may be the best museum shop
Travel and garden tours are a great way to improve design knowledge and skills: All the ideas and inspiration drawn from the work of other times and cultures can be brought home, suggests Gail Fanning, and used to differentiate your work from that of stay-at-home competitors.

By Gail Fanning
As a garden designer, I've often heard about wonderful English gardens, historic British designers and specific design styles that have radiated from England through the years.
I've studied books, seen wonderful profiles in magazines and searched the web for photographs and descriptions, but in recent years, the modern miracles of frequent-flier miles and house swapping have enabled me to experience these truly marvelous gardens for myself. My family and I, in fact, have visited England ten times since our first trip there in 1999.
Each trip has given me the opportunity to visit amazing and inspiring gardens in different areas of the country – an education in design that I have fully integrated into my garden-design practice with Blue Hill Design in northern California.
For their part, the English people are very welcoming – and especially, it seems, to gardeners: Gardening hosts on television are major celebrities, garden shows draw enormous crowds in a country where everyone