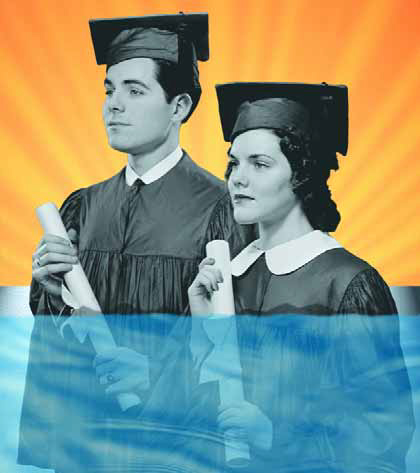 By Brian Van Bower
During a presentation to a recent conference for the swimming pool and spa industry, I tossed this nugget to the audience: "By a show of hands, how many of you in this room believe that most people think highly of our industry? Please be honest."
It was a mixed group of more than 160 people representing manufacturers, distributors, manufacturer's representatives, retailers, service/maintenance firms and, in the majority, pool and spa builders. Even with all of these different segments of the industry in the room, not a single hand went up.
As one who often
By Brian Van Bower
Why is it that, on the pool/spa side of the watershaping business, it's so difficult to find much by way of truly workable plans and specifications?
In residential work, of course, the tone is set by local building inspectors and plan checkers, whose needs seem to vary tremendously from place to place. But that's no excuse for the fact that the plans used in a great many residential projects are grossly inadequate – especially when compared to the far more detailed and precise plans and specifications required by

Watershaping has come a long way in the past half dozen years – a journey of artistry and practicality that has been an inspiration to witness. In this retrospective feature, WaterShapes Editor Eric Herman reviews 25 key projects published during that time frame, offering an ongoing resource to watershapers while defining a Platinum Standard for the designers, engineers, builders and artists who use water as their chosen medium.


By Eric Herman
More than ever before, the highest expressions of the craft of watershaping deserve to be recognized for what they are: works of art.

Through the past six years, WaterShapes has covered the broadest imaginable range of water-related projects, covering everything from birdbaths to man-made lakes as a means of defining the possibilities inherent in the medium and, we have always hoped, of inspiring all of our readers to reach for greater and greater quality and creativity in their endeavors.

As a means of codifying and celebrating this effort, we're pleased and proud to highlight 25 previously published projects that qualify as the essence of what we've elected to call The Platinum Standard.

These projects were selected from issues published from February 1999 to June 2004 and represent the full watershape spectrum – swimming pools, spas, fountains, ponds, streams, cascades, interactive waterfeatures, sculptures and monuments of all shapes, sizes and varieties. No matter the specific form, what they all have in common is the fact that they're unquestionably outstanding, each one a watershape that illustrates the vision, passion and raw creative energy increasingly being brought to bear by practitioners who see themselves as artists in water.

This recapitulation is offered not as an award program or a ranking of industry leaders, but as an expression of extraordinary artistry and vision that may be said to represent the best our industry has to offer. It is indeed an extraordinary assemblage: You certainly will recognize individual projects from past issues, but we urge you to consider all 25 of them as a powerful collective statement about what has been accomplished – and as a declaration of what more can be accomplished in years to come.

Please accept this as a gift from us at the magazine to you, our readers, who've watched WaterShapes from its first issue and have helped make it so useful and valuable to the industry's progress. We hope that, in revisiting these projects, you'll find an idea or two (or twenty) that you can apply in your work and that some of that work ultimately will find its way into our next exploration of The Platinum Standard.

Enjoy!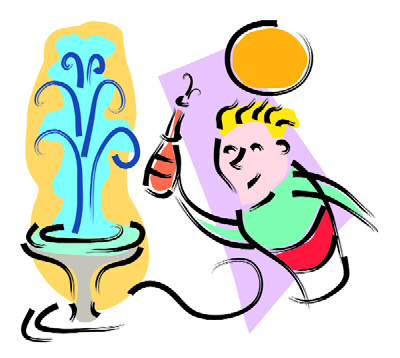 By Brian Van Bower
"To succeed in business or in life, I don't think you need fancy schooling or highly technical experience. What I think you need is common sense, a commitment to hard work and the courage to go your own way."
-- Robert Mondavi
That statement from Robert Mondavi's autobiography truly inspires me. Since I first read those words, I've become keenly aware of how this and other things he says about his career in the wine industry apply not only to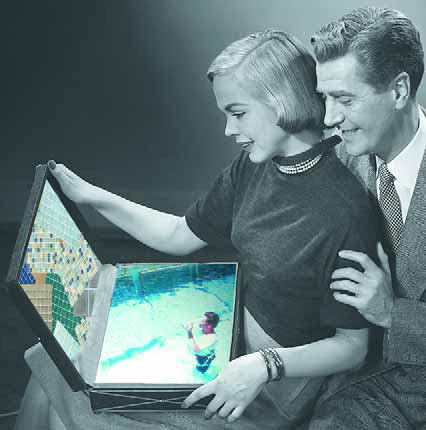 By David Tisherman
Recently, I've been involved in the early stages of a project that has lent new meaning to the phrase, "seeing is believing." It came up as a result of a call from an agent for a well-heeled client who was interested in having me design and build a residential swimming pool in the Dallas/Fort Worth area.
When I arrived in Texas, I was met by the owner's agent, David, and by Marcus Bowen, a landscape architect who was part of the large project team, which, I would learn, included architects, a landscape architect, an interior designer, a lighting designer, various engineers, numerous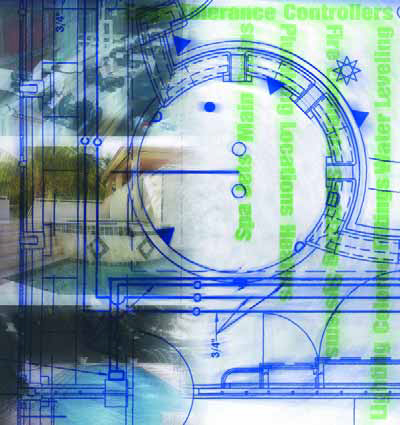 By Brian Van Bower
I operate under the hopeful assumption that all professional watershapers know that detailed, quality construction plans are crucial to the success of any project. Too often, however, I get the unsettling feeling that some contractors in the watershaping trades see plan documents mainly as a means of securing a construction permit.
Such a bare-minimum approach can lead to an endless array of problems that can be summed up simply: Plans lacking in detail leave way too many issues to chance and inevitably lead to mistakes. And because we all work in a field where things are quite literally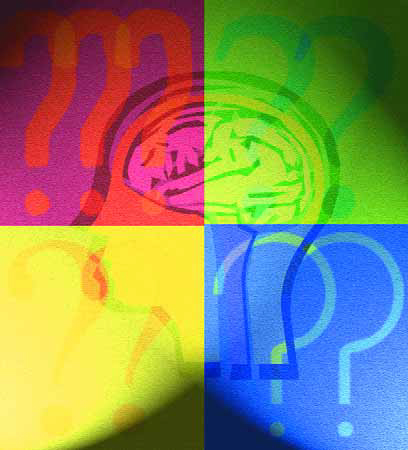 By Brian Van Bower
What do you really want to know about the arts and crafts of landscaping and watershaping? That's an important question for each and every one of us in the trades to ask of ourselves, because without knowing what you want to know (or at least what you think you should know), all of the talk about the value and power of education is just so much rhetoric.
I bring this up because, for a long time now, leaders and regular folks from all walks of the watershaping trades have been beating the educational drum. You read about it in every trade magazine, hear it in the vast majority of seminars and see it in the promotional messages of those who stage trade shows and conferences. Indeed, the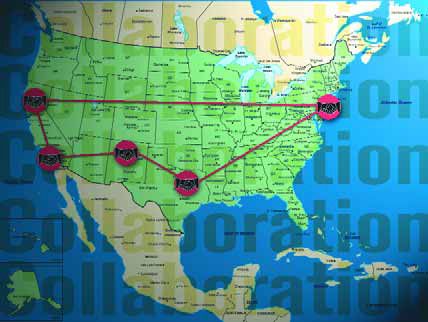 By David Tisherman
On several occasions during the past few years, I've had the privilege of working with talented professionals who have made it possible for me to operate comfortably far from my home base on what have often been extremely ambitious projects. In fact, I've found some of my most exciting and rewarding recent jobs have been the result of these collaborations with other watershapers.
Although working with them is different from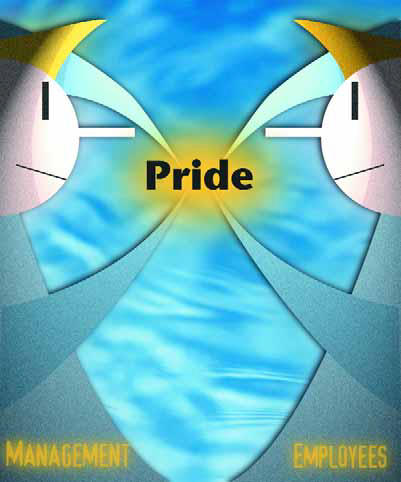 By Brian Van Bower
No doubt about it: More and more quality projects are being designed and built by the various segments of the watershaping trades these days.
That pleases me for a number of reasons, not the least of which is that it tends to reinforce my observation and belief that great work is done mostly by people who take genuine pride in what they do. Indeed, I see such a consistent correlation between pride and quality that I've come to see the former characteristic as a prerequisite for performance at the highest level.
That may seem an obvious point, but when you scratch the surface of the subject as it relates to the watershaping industry, it takes on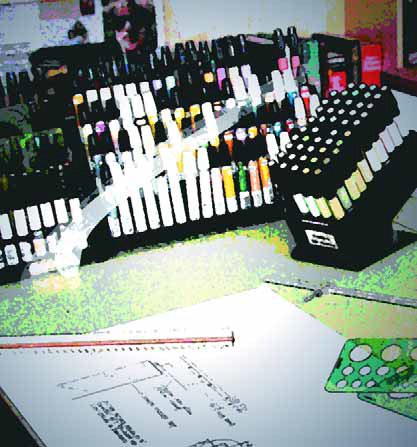 By David Tisherman
To my way of thinking, professional design work requires a professional workspace in which all of the necessary professional tools are available.
In fact, for the designer creating custom watershapes, I see the space in which the work actually unfolds as being critical and cutting to the very heart of what it really means to be a "designer." I know that term is a loaded one, which is why I put it in quotation marks. After all, anyone can say that he or she is a designer, even if all they do is sit at a coffee table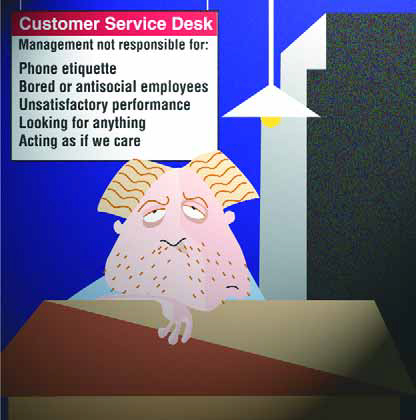 By Brian Van Bower
It's amazing how many people I meet in the course of my day-to-day life who do not embrace the basic idea that the single most important part of doing business is how they interact with current and prospective clients. Way too often, I'll run into someone – usually an employee, but sometimes (and shockingly) a manager or owner – who just doesn't have a clue or really doesn't seem to care.
This happens so often, in fact, that I find my patience growing shorter with the laziness, incompetence or downright rudeness I encounter. It's gotten to the point where I'm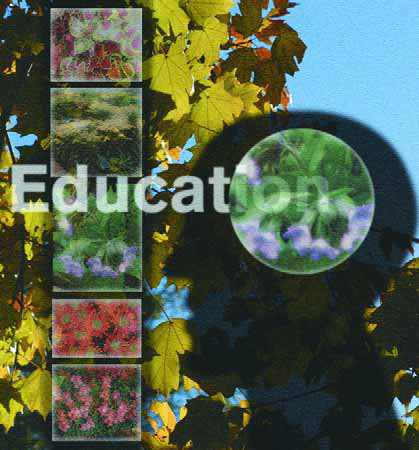 By Stephanie Rose
I never really thought much about the plants and trees surrounding me until I started edging my way toward the landscape-design business.
Growing up, I'd look out my bedroom window and into our backyard and see plants and trees, but I didn't know that they were called Junipers or Giant Birds of Paradise or Ficus trees. They all looked pretty much the same to me – a generic veil of greenery.
My path of discovery began when I bought my first house on Long Island. All of a sudden, there were rules about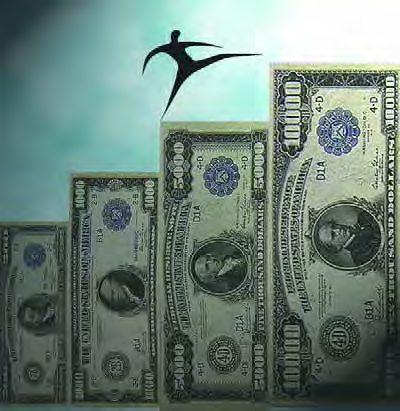 By Brian Van Bower
Over and over at seminars and trade shows, watershapers ask me three distinct but interrelated questions: "How do you get into the high-end market?" and "How do you deal with wealthy customers?" and "How do you handle those kinds of jobs?"
The short answer to all of them is that I've set myself up for it and am prepared to tackle these projects and clients as they come. To me, it's as natural as breathing.
The deeper answer is much more complicated, obviously, and has to do with my understanding that working with upper echelon clients means accommodating an entire range of issues that