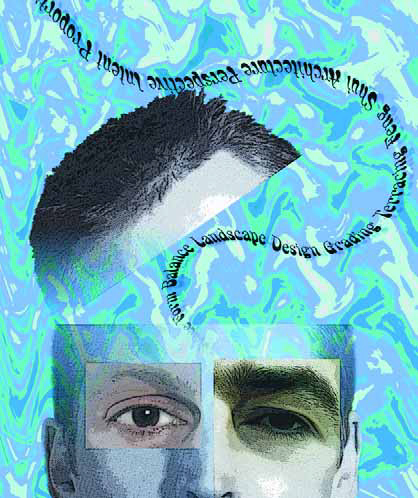 By Brian Van Bower
In October 1999, I wrote an Aqua Culture column titled "Value by Design" in which I explained my belief that watershape designers should be paid for their designs in the same way interior designers and landscape designers are paid for theirs.
Since then, I've been contacted by lots of people who are interested in knowing more about how this works; I've also had the privilege of traveling throughout the United States and abroad to talk about watershape design and construction and have met hundreds of people with the same need for information.
On the one hand, it's exciting to see the notion of a watershape-design specialty catching on: It isn't a foreign idea to people the way it used to be, and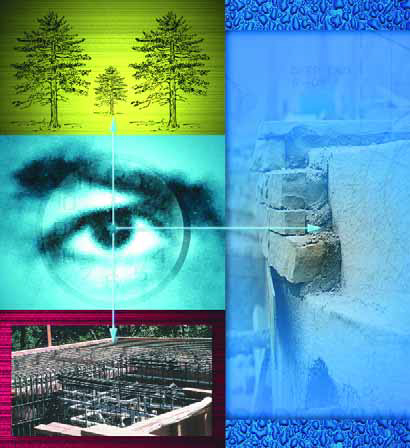 By David Tisherman
In the past few issues of WaterShapes, I've used this column to share some very specific construction techniques with you – each one a special detail that I've used to add value and interest to my work. Before I did the first in the series, however, I probably should have laid down an important ground rule: Everything that you've seen in this column – and in the other articles and columns I've written and will write in the future – requires both constant and competent on-site supervision.
It's a fact of life: The best design feature in the world isn't worth anything if it isn't executed properly. And no matter how good your in-house staff or subcontractors are, they need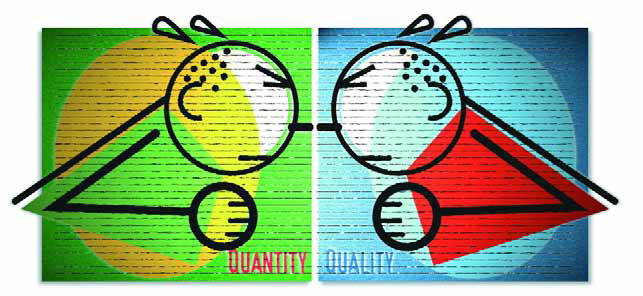 By Brian Van Bower
During the past few years, I've come to the stark realization that there are too few quality craftspeople in most geographical areas of our country. And it's not just the watershaping trades: The same holds true for most
When it comes to watershaping technology, there's nothing more elemental than pumps. In fact, says hydraulics expert Steve Gutai, it's fair to say that an understanding of pumps, how they work and, most important, how they differ may be the biggest factor in achieving desired effects in any aquatic system. Here, he explains how these key distinctions can be used to prime the character, efficiency and reliability of any watershape.

By Steve Gutai
Whether you build fountains, streams or Olympic-size swimming pools, you need to install a pump of some kind to make these watershapes work. As fundamental and essential as pumps really are, however, it's amazing to think how casual many of us in the trade are when it comes to knowing about how they work and how their performance characteristics differ.
We've all heard and used terms like "energy efficient," "high head" and "self-priming," but for the most part, the real meanings of those words get lost in the competitive marketing blizzard that surrounds these products. Without a clear understanding of how pumps are designed and how they do their job, these distinctions are no more than words on a label – and that's not the way it should be.
As watershapes become ever more complex and hydraulically challenging, cutting through the hype to find out what truly makes pumps work becomes even more important: No matter how beautiful a design may be, without a properly selected and installed pump working at the heart of the system, the best work will fall short in
When a capable low- to mid-range pool builder decides to make the transition to high-end custom work, says Kevin Fleming, everything changes: The entire focus of the work shifts, and so do all aspects of the company's daily routines. To illustrate, he discusses the transformations taking place at his company – and his sense that things will never be the same now that they're working to build pools worthy of being called 'art.'

By Kevin Fleming
No one ever said that change was easy. In our case, in fact, it's been a struggle every step of the way. But even though we're still in the middle the process, I can tell already that it's been worth it – and that the best is yet to come.
Lipinski Pools, an offshoot of Lipinski Landscaping in Mt. Laurel, N.J., has worked with pools as part of the company's overall landscaping business for several years now. We started by acting as general contractors and farming out a lot of the work.
Using that approach, we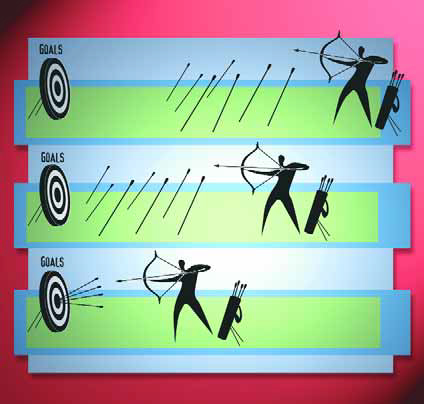 By Brian Van Bower
"Without goals, you become what you were. With goals, you become what you wish."
-- James Fadiman
As I've grown in my personal life and as a businessperson, I've come to recognize a powerful relationship between basic axioms (such as the one just above from James Fadiman) and the setting of my own goals.
To paraphrase Mr. Webster, an axiom is a self-evident truth or proposition. Many are quite familiar, so much so that phrases including "Honesty is the best policy" or "Nothing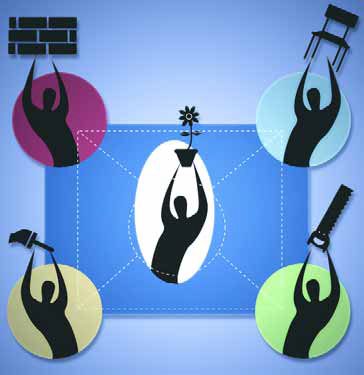 By Stephanie Rose
Most people who know me will tell you just how independent I am. Some, in fact, will say that I'm too independent for my own good.
When it comes to business, however, I know that being a soloist carries me only so far: Rather, it's the relationships I've established and maintained within the business community that have taken me beyond the independent realm and helped me achieve the success I was looking for when I started my business.
As a designer, I work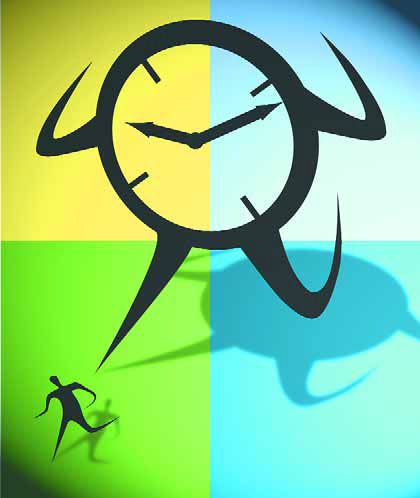 By Brian Van Bower
I don't know if it's because I work in the pool and spa industry or if this is common to other fields, but I know a great many people who run businesses who are ill-prepared to do so.
Architects and landscape architects might have taken some classes that introduced them to basic business principles, but their counterparts in the pool and spa trades are far less likely to have taken such classes and tend to run things by the seat of their pants.
In my case, I've learned what I know about business through seminars and business-oriented reading. I've made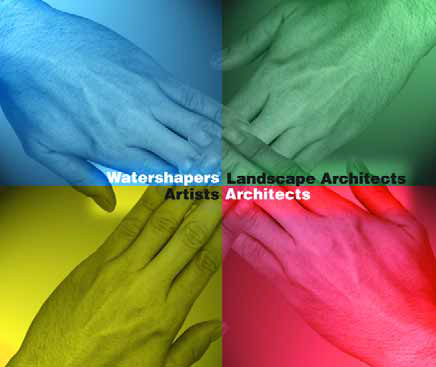 By Brian Van Bower
All through my career, I've never really been big on advertising. In fact, the only place I've ever advertised is in Naples, Fla., where I've never been successful drumming up any business even though it's only a short distance from my home.
I gave it a good shot – a nice ad with a picture of a vanishing-edge pool, placed in a local newspaper's special section on backyard swimming pools. I was confident I'd get some response, but all that came back was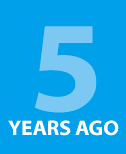 By Dave Peterson
'As is true of many business sectors, the architecture, engineering and construction industry . . . has its own language,' noted Dave Peterson to start his March 2009 Currents column, 'and the construction documents generated by those professionals (watershapers very definitely included) are the medium through which everyone communicates.
'The challenge for watershapers is that we've
Most watershapers would agree that it's relatively easy to build excellence into projects that come with large budgets – and that it's much harder to stay on the path to quality when working in the mid-range market. Rather than compromise and degrade the product (which happens far too frequently, says G. Bruce Dunn of Mission Pools), the savvy contractor should focus on finding ways to deliver at the highest level, even for clients of modest means.

By G. Bruce Dunn
To my way of thinking, even a so-called average swimming pool is a wonderful thing.
It's a product we place in a backyard for the long haul, a product that provides an ongoing recreational experience, operates reliably, enhances lifestyles and adds to property values while offering quality family benefits. With that in mind, I firmly believe that we as an industry must collectively make the decision that there's no place for second-rate construction.
"Bargain construction" doesn't work in our industry simply because of the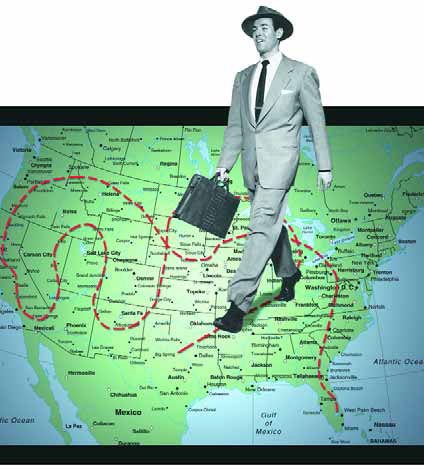 By Brian Van Bower
Working outside your home region is exciting stuff. It opens you to a broader and often more dynamic arena for doing business and lets you work with new sets of clients and their architects, landscape architects and designers. The projects are typically interesting and often unusual, and you can make a good dollar while reaping the personal benefits that come with travel to faraway places.
On the one hand, being in demand for long-distance projects represents a measure of success in your business and shows the high degree of confidence others are willing to place in your skills. The simple fact that clients are willing to
The relationship between watershape design and watershape construction is obviously crucial, observes landscape architect Mike Heacox – but it's often misunderstood, which means that working out the balances can be crucial to success. Here, he offers a designer's perspective on the relationship, outlining his views on the dynamic, delicate and potentially awesome partnerships that can develop between the pencil and the backhoe.

By Mike Heacox
As a contractor, do you ever wish that you could avoid fussing with clients about design and could instead just get down to the business of building watershapes and getting all the details right? Do you ever think you're wasting the time you spend on design, because you know your prospects might go with another contractor despite the time you've spent drawing pretty pictures?
Not every watershape contractor will answer "yes" to the first question, but I'm sure most of you have at least thought "yes" about the second one. That's because most contractors I know don't charge for design, at least not directly. As necessary, you'll hire