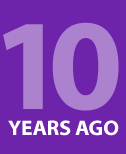 By Stephanie Rose
'With a busy schedule,' wrote Stephanie Rose to open her March 2005 Natural Companions column, 'it's too easy to use the same tools repeatedly in project designs.
'Yes, you can mitigate the repetition to a certain extent by using those tools differently each time, but the fact remains that many of us tend to design over and over again with the same plants, hardscape materials and structural approaches because it's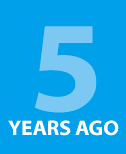 By Brian Van Bower
'Watershaping carries us onto the properties and into the private lives of our clients, and it does so to such a personal, even intimate level,' wrote Brian Van Bower to start his February 2010 Aqua Culture column, 'that I see the value and importance of getting to know them to the best of my ability. Invariably, that means asking the right questions and knowing how to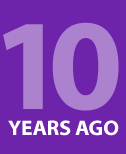 By Brian Van Bower
'If you ask a roomful of watershapers about the toughest of the basic business challenges they face,' wrote Brian Van Bower in opening his Aqua Culture column for January 2005, 'there's little doubt in my mind that a large percentage of them would say that finding, hiring and keeping good employees is near the top of the list.'
'Depending upon several factors – the size of your company, its business volume, its focus and how much work you submit to outside contractors – your own approach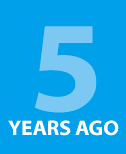 By Brian Van Bower
'Until quite recently,' declared Brian Van Bower in opening his October 2009 Aqua Culture column, 'it was difficult to find too many people in the watershaping industry who were willing to say much about "going green."
'For a while now, I've thought that was a mistake: It's been manifestly clear for several years that practices and programs related to energy conservation, water conservation and an overall sense of environmental responsibility are here to stay, and I always think it's better to
It's too easy to look at concrete as a commodity and therefore take it for granted. That's a mistake, says Paolo Benedetti, who explains here why it's so important to know something about how a batch comes together.

By Paolo Benedetti
Many times in the past 15 years, articles published by WaterShapes have referred to water as "the main ingredient" when it comes to pools, spas, fountains, ponds and all of the other forms of contained, controlled water. I'm willing to accept that assertion and have probably offered it myself a time or two.
Here, however, I want to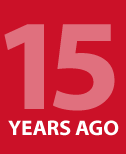 By Curt Straub
'When you work with someone in a cooperative effort to achieve a common goal,' wrote Curt Straub in a trailblazing article in October 1999, 'the odds are greatly reduced that you will wind up one day facing that person in a courtroom.
'The neat thing about this form of cooperation, also known in business circles as partnering, is that it can do much more than keep you off your lawyer's time clock. In fact, partnering is something that all of us in the industry can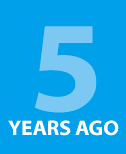 By Brian Van Bower
'One of the themes I've covered repeatedly through the years,' wrote Brian Van Bower in opening his Aqua Culture column in September 2009, 'has had to do with the need for all of us to become effective team players.
'True, there have been times when egos have gotten in the way and I've found myself in fairly dysfunctional groups, but for all that, I have to say that collaboration very often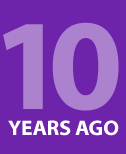 By David Tisherman
'To my way of thinking,' wrote David Tisherman to open his Details column in August 2004, 'professional design work requires a professional workspace in which all of the necessary professional tools are available.
'In fact, for the designer creating custom watershapes, I see the space in which the work actually unfolds as being critical and cutting to the very heart of what it really means to be a "designer." I know that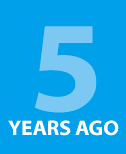 By Brian Van Bower
'The notion that we should do all we can to exceed client expectations,' wrote Brian Van Bower to open his August 2009 Aqua Culture column, 'is one we hear trumpeted in almost every inspirational business seminar and in nearly every keynote speech during trade shows.
'There are very good reasons for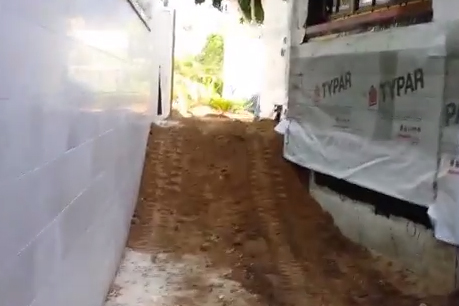 By Randy Beard
It's been a while since I shared a video with you through WaterShapes.com, but it occurred to me (even after a good, long gap) that this one fit perfectly into the series we once offered on the subject of site access and the ways equipment and the products of demolition and construction can be moved from place to place under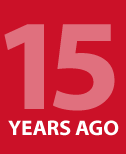 By Brian Van Bower
'When it comes to just about anything that matters in life,' wrote Brian Van Bower to open his June 1999 Aqua Culture column, 'the difference between success and failure is often your mindset and the attitude you bring to each situation, event or occasion.
'That's a huge generalization,' he added, 'but it's something I consider each and every time I prepare myself for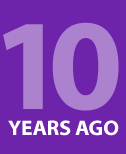 By Stephanie Rose
'Here in America, our idea of history goes back only so far,' wrote Stephanie Rose to open her May 2004 Natural Companions column. 'We don't have the "ancient" structures that still set the tone and architectural vocabulary the way they do in Europe, Asia and other places.
'For those who prefer modern or contemporary styles, this lack of history may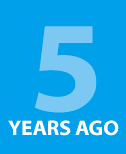 By Bruce Zaretsky
'As winter draws to a close here in the northeast,' wrote Bruce Zaretsky to start his May 2009 On the Level column, 'we begin preparing in earnest to deal with the inevitable springtime rush. There are contracts to sign, materials to order, plants to grow, schedules to set and hires (if any) to be made. And we do all of this knowing that, once the weather breaks, we want to burst out of the gate like an odds-on favorite at the Kentucky Derby.
'To make this happen,' he continued, 'we