By Paolo Benedetti
Although the details of a well-organized equipment pad are seldom the object of as much appreciation as are the purely aesthetic touches on a project, they are no less important to its success, says Paolo Benedetti. Here, in the latest installment of his series on design and engineering solutions to common construction challenges, he offers advice on a key part of pad organization – that is, the management of its wiring connections.
With today's watershape circulation and support equipment becoming ever more complicated, there's an increasing need to make equipment pads as uncluttered as possible. With that in mind, I've developed a few simple wiring strategies that let me keep things neat, organized and serviceable.
It requires some improvisation, unfortunately, because for all the efforts manufacturers have undertaken to improve product performance, in many cases they have failed to make the wiring task as easy as it should be. A classic example is found in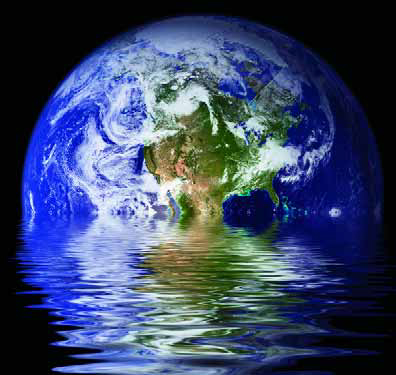 By Mark Holden
Have you had just about enough of the current chatter about the environment? Have the terms "global warming," "carbon footprint" and "sustainable landscape" become more irritating to you than they are inspiring?
If so, all I can say is that I don't think you'll like the future. Indeed, for those of you who've spent the last little while waiting for the Green Revolution to fade away need to set aside any hope that it's just a fad – just some trumped-up, pop-culture phenomenon that will go away as suddenly as it came to prominence.
In fact, the green movement – or whatever you want to call it – is rapidly on its way to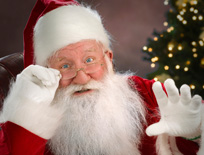 TO: You
FROM: Santa
1. May your clients be patient and understanding whenever
Read more: Santa's Ten Blessings for Watershapers Everywhere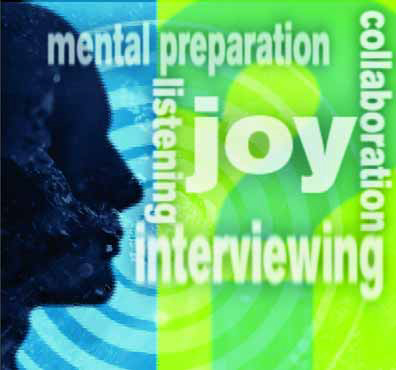 By Brian Van Bower
Watershaping carries us onto the properties and into the private lives of our clients, and it does so to such a personal, even intimate level that I see the value and importance of getting to know them to the best of my ability. Invariably, that means asking the right questions and knowing how to listen and interpret the answers.

This isn't a new topic – in fact, it's been about ten years since I wrote an early string of WaterShapes columns on
By William D. Palmer Jr.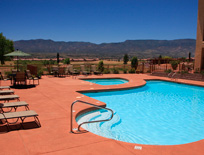 There's no way around the fact that volatile organic compounds (VOCs) are nasty stuff.
They smell bad, they are highly flammable, they damage the atmosphere and they can be acutely toxic to human and other living beings. At the same time, however,
By David Thompson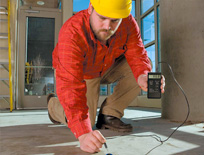 When good concrete coatings go bad, moisture is often the culprit.
Even cured concrete can emit enough moisture to blister, cloud or delaminate a coating, especially when a slab with
Electrolytic chemical generation has been used by various industries for more than a century, but it's only recently that it has become familiar to watershapers, mainly in the form of saltwater chlorinating systems. Now, says watershaper/inventor Jeff Freeman, it's time to take this technology to a new level, using its capacity to coax old chemical compounds into doing new tricks that meet a broad array of water-treatment challenges.

By Jeff Freeman
Ever since people decided to contain and control water for recreational and decorative uses, there have been competing ideas about how to treat it so that it remains safe for human contact. That environment has become even more intense in recent years, as questions and concerns have arisen about the continuing use of traditional chlorine chemistry to get this important job done.
Today, for example, we hear a lot about "natural pools" – systems using plant material to absorb the nutrients that feed algae and bacteria. There's also ozone technology, which needs to be combined with stabilized halogen to treat water effectively. Then there are copper/silver ionization systems and their cousins, the saltwater chlorinators, which have taken root and gained support in many quarters.
My career working with alternative sanitizers began a few decades ago. About three years ago, my firm – Fluid Logics of Upland, Calif. – entered this arena with the thought in mind that the watershaping industry needed to take a broader view of the last of those alternatives, digging back through the 100-year history of electrolytic chemical generation and expanding the capacity of these systems to oxidize organic compounds and sanitize the water.
For several years before then, I had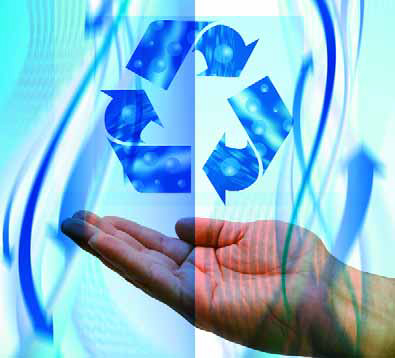 By Dave Peterson
In most watershapes, we circulate and treat water through use of pumps and filters – and although we still don't think about it much these days, we do so because fresh water is in precariously short supply and we can't simply fill and dump it as we please.
Yet even a perfect watershape – that is, one devoid of leaks, never subject to splash-out and never in need of backwashing – occasionally requires the addition of new water if only because evaporation will carry it away, bit by bit. In fact, there's no way to cut Mother Nature out of her share, or to keep her from