Swimming pool plaster has changed a great deal in recent years. With the advent of pigments in the '60s and the arrival of pebbles in the '80s, first color and then texture were added to surfaces once only white and smooth. Now, reports Greg Garrett, two new admixtures are finding their ways into the mix to add strength and durability and further the evolution of these useful pool finishes.

By Greg Garrett
One certainly emerges from all the discussions that have taken place about swimming pool plaster over the past several years: The product has had plenty of room for improvement.
Among the complaints has been that traditional white-plaster pool finishes simply haven't kept pace with the rising expectations of owners, who increasingly want their pools, spas and waterfeatures to be entirely forgiving when their lifestyles limit the time they can spend on maintenance and upkeep. In that environment, in fact, traditional
Among the most critical considerations in watershape design, says Skip Phillips, is establishing the relationship between the water and the structure that surrounds it. In other words, it's all about edges – edges that vanish, edges on angles, recessed edges and more. And whether his purpose is to accentuate the edge or make it disappear, the effects he strives for at these boundaries are the true hallmark of his recent work.

By Skip Phillips
I've spent a lot of time in the past few years thinking about the things that generate the most interest in what we do as pool builders – and even more time turning those thoughts into designs and effects that meet my customers' desires.
Once I started down this path, there was no way to turn back: There's a market out there at the high end that most pool builders never even approach, and breaking through with these clients takes persistence, skill and talent. As important, it also takes a willingness to stop looking at pools, spas and waterfeatures in the context of traditions and conventions that just don't line up with the needs or expectations that these customers at the highest levels have these days.
These are customers who won't settle for the ordinary. They won't accept plans that stick
Designing for hydraulic balance and efficiency is critical for any watershape, but nowhere is it more important than with inground concrete spas. Indeed, laying out these projects offers plumbers an unmatched level of complexity – and an outcome that will be permanently enshrined in concrete. You can knock the challenge down to size, says hydraulics expert Steve Gutai, by paying close attention to the fundamentals.

By Steve Gutai
Of all the features associated with inground swimming pools, attached spas almost certainly have the most complex designs. Achieving proper hydrotherapy-jet action requires the interweaving of air lines, water lines, fittings, jets and associated pumps, blowers and motors in a way that delivers results the customer wants and expects. And making mistakes is definitely costly: Once the plumbing is set in concrete, there's no easy way of turning back.
The bottom line: You have to get it right the first time!
Yes, you can adjust inground systems, but it usually involves ripping out expanses of decking and chunks of the spa shell at the very least – definitely not activities that breed customer satisfaction. It's a high-stakes game, but all too often I see pool builders take an ill-advised roll of the dice by not doing the work ahead of time to make sure the
Driven in part by the popularity of waterslides and the resulting explosion of attendance at waterparks, aquatic designers are being pressed to rise to the challenge of creating interesting public pool facilities for recreation-oriented communities. So much so, says architect Holli Adams, that traditional public pools are being rethought and completely transformed with ideas of both flexibility and fun in mind.

By Holli Adams
These aren't our parents' public pools.
Whether run by a city or by a county, these recreational facilities are now subject to a new set of rules in response to evolving consumer demand and the growing popularity of elaborate waterparks. The inert, rectangular pools of years past – ten or 12 feet deep at one end, three or four feet deep at the other – are fast being replaced by multi-faceted, multi-purpose, quasi-organic forms that appeal to users of all ages and abilities.
The new designs incorporate large
The shape, position, colors and textures of any watershape drive the experience to be had by those who venture near the water's edge. That in mind, says David Tisherman, the art of managing what is seen from various points around the job site is at the very heart of the designer's task. Here, he uses a recent project to define his approach to maximizing a space's potential from all angles.

By David Tisherman
The first thing I tell myself when looking at a prospective job site is that the pool is unimportant.
That may sound strange coming from one who has spent years of his life in designing and building the finest pools money can buy, but in a very real sense, I think it's absolutely true: The pool itself means nothing.
What's important is the site, its prevailing geological conditions, the visual strength and influence of the house or other structures and the natural elements of landscape and physical setting. All of these directly influence the design of the pool – its shape, size, elevations, materials and position on the property.
When all of these elements of the pool's physical structure come into balance with the surroundings, then the experience of someone entering the area can be utterly transforming: They will draw impressions of beauty, elegance, relaxation, tranquillity and even a distinct connection with nature.
You're off to a good start simply by recognizing this potential. To maximize it, however, you need to
The best backyards on the planet are a marriage of the setting to appropriate architecture, thoughtful landscaping, tailored hardscape and, of course, a refined watershape. That's the ideal, and it is a level of artistic performance to which more and more pool designers and builders are striving these days – including those featured in this pictorial. Beyond skill and talent, what these professionals have in common is that all are graduates of the Genesis 3 Design School.
Good pool design isn't something that happens by chance.
It's the product of a mental discipline applied to the entire setting, from one end of the yard to the other. It's the result of an over-arching vision that incorporates the watershape as a desirable component in a whole tapestry of textures, traditions, shapes, surfaces, highlights, spaces, contours and lines that please the eye, gratify the soul and bring a smile to the face of the observer.
Perceiving this integration is often intuitive, but you can tell when it's been done right. You also can tell when the mark has been missed and can spend minutes or hours (or days) unraveling and considering everything from severe challenges and missed opportunities to lapses in focus or simple errors in taste and judgment. If your head's in the right place, you'll probably learn more from the problem pool than you will from the gem.
Putting pool-industry heads in that right place is part of the thoughtful, reflective approach to pool design offered in the Genesis 3 Design School, which has convened three times and has now touched the sensibilities of more than 75 designers and builders. While school is in session, participants are immersed in an ocean of information on design principles, technical issues, presentation techniques and, perhaps most forcefully of all, on attitude and mindset. The basic message: Every pool can be special, appropriate and expressive of the
To see what happens when a watershape is completely, entirely, organically linked to architecture, you need look no farther than the work of John Lautner and many of the projects he completed before his death in 1994. Mentored by Frank Lloyd Wright, Lautner saw swimming pools and other waterfeatures as integral components in compositions of great and enduring beauty, says Helena Arahuete, who was in turn mentored by Lautner and is now the principle architect in the firm that bears his name. (Photo by Alan Weintraub/Arcaid)

By Helena Arahuete


Helena Arahuete joined the staff of John Lautner's architectural firm in the early 1960s, at a point where he was turning out some of his most spectacular work. Indeed, Lautner can indisputably be said to have designed some of the most beautiful and unusual homes built in the second half of the 20th Century.
An apprentice of Frank Lloyd Wright's who studied with the master at Taliesen, Lautner was an exponent of the philosophy and discipline known as "Organic Architecture," an approach Arahuete, now an eminent architect in her own right, has continued to use and refine while running the firm that still bears Lautner's name.
She is now one of the world's leading practitioners of Wright's and Lautner's approach to creating unique structures that are intricately and intimately tied to their surroundings. She is also so firm a proponent of the integration of watershapes into those architectural forms that in April 2000, she carried her message to the first Genesis 3 Level II Design School, held in Islamorada, Fla. – and welcomed an opportunity to present some of Lautner's work here by way of defining the place watershapers have at the design table with
Good design isn't the sole province of any one country: It's something that happens around the world in response to local flavors and textures and the needs and desires of people who live there.
Most of these watershape markets are absolutely minuscule by comparison to the U.S. market – but in each location you'll find clients who are just as interested as their American counterparts in commissioning watershapes that reflect high aspirations, suitable affluence and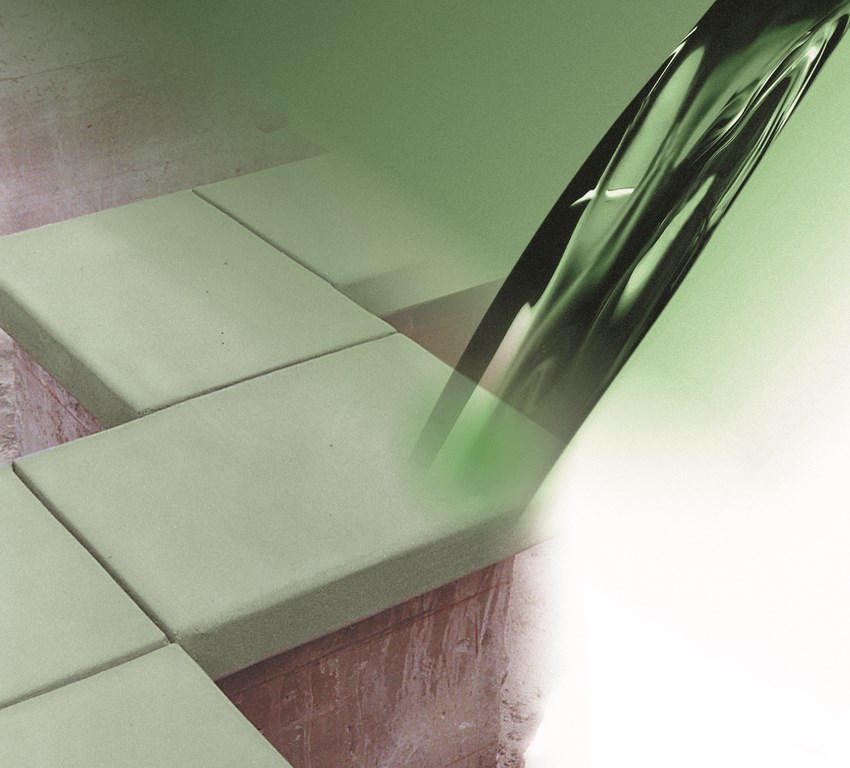 By David Tisherman
Edge treatments are important to me. They can lead the eye into the water, set up a barrier, break down a barrier. They're simply too critical to the overall impression made by a watershape to be left to chance.
For the past ten years, I've found myself using one edge treatment more and more: a poured-in-place coping that uses colored concrete. I've now done it dozens of times, and my clients have always been thrilled by the results.
In effect, I use the concrete to create soft and subtly colored rectangular
By David Tisherman
Let's talk about really big boulders – the five- to eight-foot kind that weigh in at two to five tons apiece – and how they should be integrated into watershapes.
The whole process of placing these big boulders begins with the design of the pool and relates to the kind of scale you're trying to achieve. Big boulders make other features seem small by comparison and can often overwhelm (rather than accent) a design if
For years, designer/builder Skip Phillips has applied himself to creating elegant, finely detailed watershapes for a discerning, upscale clientele. Recently, the experience of constructing a pool and spa for his own backyard led him to explore the essence of what pools and spas are really all about on a personal level – and discover a thing or two along the way about the connections between watershapes and family fun.

By Skip Phillips
When you design and build custom swimming pools for a living, I'd guess you're always thinking somewhere in the back of your mind about what your own pool would be like if you ever got the chance to build it.
In my case, when I finally did have the opportunity to design and build one for my home, I knew it had to be a complete extension of my own design philosophy, standards of construction and product choices. That was a no-brainer. What surprised me was just how much excitement and pleasure I derived from the process of seeing my own backyard take shape.
I had a pretty good idea of what I wanted going in. I've developed strong likes and dislikes through the years, and I knew with good degree of certainty that our pool would have a vanishing edge, an attached spa, interesting lighting and an array of beautiful finish materials.
Even with all that in mind, however, landing on the perfect design that expressed all of those elements wasn't automatic by any means. As with any custom watershape, each facet of the project required consideration and a weighing of the options.
This forced me to step back and decide what I thought was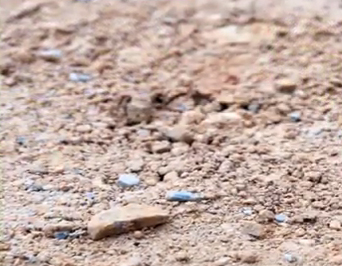 By Lew Akins
In many parts of the country, it's not uncommon to encounter the unexpected when you start digging to make way for a swimming pool or some other watershape. There might be field stone, a rock ledge, a buried outcropping or even hardpan. Depending on the size, depth and extent of these stony intrusions, running into any of them can, as the video linked below suggests, take a homeowner's budget expectations and throw them right out the window.
And it's not just rock that can be a hidden issue: Various types of soil can be problematic, as can the groundwater level in the
Taking inspiration from Frank Lloyd Wright and features of the client's home, pool designer and builder Michael Nantz worked a bit of backyard magic. By carefully shaping lines, contours, textures and elevations, he crafted a swimming pool and reflection pond that balance water with wood, hardscape and landscape – and accomplished a high-flying design with a decidedly down-to-earth price tag.

By Michael Nantz
It's a basic and important idea: Quality and beauty can and should be provided across a wide range of pricing levels.
In my work, I design and build many residential and commercial watershapes with budgets well into six figures; I also tackle many projects firmly planted in the five-figure range. No matter the budget, I believe strongly that I owe it to my clients to deliver a watershape of lasting beauty each and every time.
Fact is, quality and artistry often can be achieved with a distinctly uncomplicated program. By bringing a watershape's design into harmony with the architecture of the home and/or other adjoining structures, it's often possible to enhance aesthetics and value without dramatically increasing the price tag.
Take the project seen here as an example: Through careful placement and shaping of the vessel, artistic edge treatments and minor elevation changes – none of which added appreciably to the cost – I left my clients with a watershape they love at a price they could