Technology has enabled vinyl-liner pools to catch up big time when it comes to the sorts of resort-style features homeowners crave. Here, Eric Gohn explains what's happened to facilitate these key changes. (Photo courtesy Johnson's Pools & Spas, Owego, N.Y.)

By Eric Gohn
When vinyl-liner pools first appeared more than half a century ago, they were offered as "standard" pools for middle-class consumers – plain, simple and relatively inexpensive compared to their concrete cousins.
Back in the 1950s and '60s, these vinyl-liner packages had squared-off shapes, but as time passed and consumers demanded greater variety, models emerged with oval forms or Grecian-style ends; before long, there were kidney-shaped packages and even some
It didn't take Paolo Benedetti long to notice that his prospective client's house was giving way on a slowly collapsing hilltop. Armed with a fresh soils report, he designed a spa and stone deck that alleviated the slope's creeping -- and the homeowner's worries as well.

By Paolo Benedetti
Not long ago, I received a call from a young electronics entrepreneur who asked me to come and meet with him about the possibility of adding a swimming pool or spa to his multi-million-dollar hilltop property.
The home had been built in the early 1960s, he told me, and he'd just completed a major remodeling project. He also indicated that he knew I was expensive, but that he'd already met with a number of other contractors and wanted to
It's not often that a designer gets to return to a past project and update it for new owners. But that was the opportunity Raymond Jungles was offered with this property -- a Mid-Century Modern showplace in the Florida Keys.

By Raymond Jungles
In many ways, this project is a study in personalities: of the original clients, of the home's architecture and, ultimately, of subsequent owners who purchased the property and called me back to it years after my initial work had been completed.
The first time through, the owners were close friends of mine. We had remarkably similar tastes, so my basic charge was to do exactly what I thought needed to be done, much as if it were my own home.
The house is a beautiful example of Mid-Century Modern, a style that fits well in the special environs of the Florida Keys. But when I first visited the site, I could tell that someone had tried to turn it into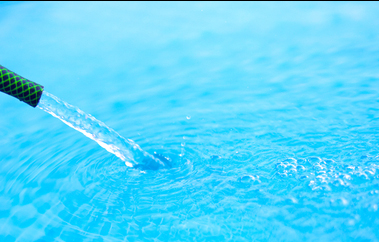 By Kim Skinner
For more than 50 years, lots of swimming pool builders, plasterers and service technicians have operated under the assumption that the plaster dust they commonly see during the first two weeks after plaster application is normal, unavoidable and acceptable. None of that is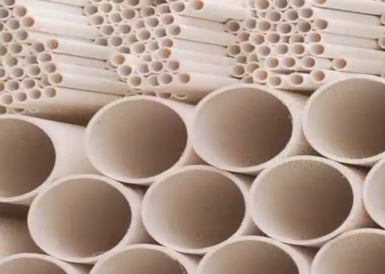 By Lew Akins
Pipes are pipes, right? Anything that moves water from point A to point B will get the job done, so long as it doesn't leak, right?
Well, not right, as I discuss in the video linked below. Of all the conceptual advances made within the watershaping industry in the past 20 years, I'd have to say that watershapers' awareness that pipe size really does matter and that big pipes are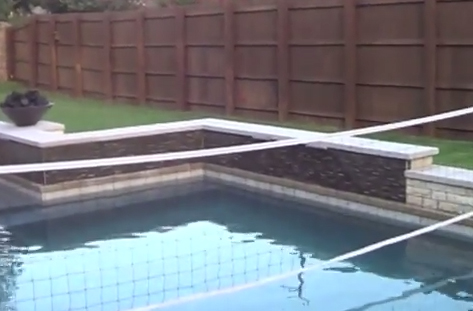 By Mike Farley
Homeowners often come to the watershape-purchasing process with very specific ideas in mind. Maybe they want a venue exclusively for lap swimming, or a fountain to wash out traffic noise, or a finely finished monument to their refined taste in tile and stone. That's great, and it's fairly easy to tailor a design to meet these needs.
More often, however, clients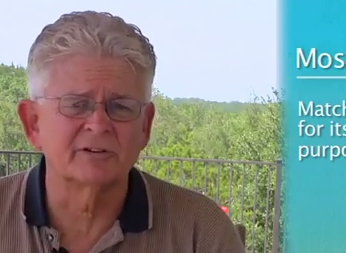 By Lew Akins

It doesn't happen every time, but once in a while I'll speak with a prospective client who's done some homework and has reached a conclusion about which manufacturer's equipment should be used on his or her watershaping project.

It's nice that he or she is engaged in the process to that fine a level, but as I mention in the video linked below, it really isn't an issue with which a homeowner needs to get involved because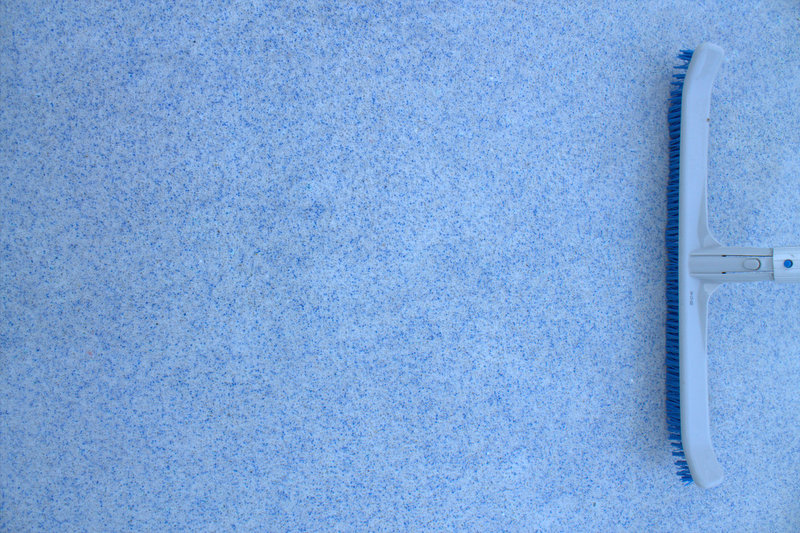 By Kim Skinner
Everyone knows that muriatic acid, when applied directly to a plaster finish, will dissolve and remove material from the surface. This is why the practice of "acid washing" is so widespread: It removes surface stains and restores a finish to an approximation of what it looked like when new.
The problem with this acid application, of course, is that it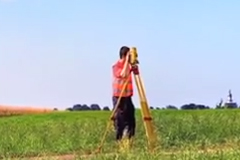 By Lew Akins
Some building sites are just tougher than others – and there are few of them that will complicate the construction process as much as the steep slopes discussed in the video linked below.
To be sure, top contractors love these difficult sites: Not only do they give us the opportunity to incorporate nearby and distant views into our design vision, but they also
Why spend tens of thousands of dollars for a freeway-strong substructure if you're not going to put a beautifully designed and well-constructed pool on top of all that stabilizing steel and concrete? In this second article detailing the evolution of a spectacular installation on a fragile hillside, builder/designer David Tisherman describes what it takes to craft a shell worthy of so spectacular a setting.

By David Tisherman
When I talk with prospective customers about hillside installations, more often than not I'll find myself saying "A good foundation deserves a great pool" at some point during our conversations.
In fact, I view all of my pools as works of art, whether they're installed on a hillside or on flat land. The design can be a simple rectangle (which in my opinion are some of the most beautiful pools built) or an elaborate oceanscape with all sorts of bells and whistles. Regardless of location, style or complexity, I build my pools with first-rate foundations engineered for the specific soil conditions, and I give my clients the best pool I possibly can.
As I explained in
Today's swimming pools have a great and wonderful tendency toward beauty, but the plain and unhappy fact, says Fred Hare, is that many of them are not as sound in design, engineering and construction as they should be – and this is particularly true when it comes to their hydraulics. To find out why, this engineer and educator asks a pointed question: 'Are your pools as good as they look?'

By Fred Hare
How far we've come since the days of the lazy L, the kidney and the rectangle!
During the more than 30 years I've been part of the pool industry, I've witnessed mind-boggling advances in the designs of swimming pools, spas and watershapes of all types. Especially in the past 10 years, the ideas, creativity and workmanship found in residential backyards far surpasses what we saw or even dreamed of 20 or 30 years ago. Back then, you'd have to go to a movie set or Las Vegas to see the exotic designs we are seeing today.
I'd even say that today's designers are turning backyard pool environments into
Artificial rock may have its place, but the real thing is still king when it comes to adding beauty, value and prestige to natural-style pools, spas and waterfeatures. Here, a natural-rock specialist defines some of the ways he uses rock by the ton to turn common waterscapes into truly dazzling works of naturalistic art.

By Roger Hopkins
If you love rock, New England is a great place to work. A special combination of geology and the glaciers of the last Ice Age left behind a spectacular legacy of granite formations and scattered countless tons of boulders of all types and descriptions across the landscape from Maine through Massachusetts.
It's the indigenous rock, so it's not too surprising that affluent New Englanders have long chosen granite and other local species to accent their landscaping. And this is especially true in
The Biltmore Hotel in Coral Gables, Fla., boasts one of the country's oldest, largest and most historic swimming pools. Built in the 1930s and covering nearly half an acre, there was no such thing as an easy way out when it came to fully restoring what is still one of the largest pools in North America. And as renovation specialist Steven Lucas also learned, a short timeline adds considerably to the stresses of dealing with a national treasure. (Photo courtesy Biltmore Hotel, Coral Gables, Fla.)

By Steven Lucas
With just a few weeks to go before our work was to begin, I took my wife Denise to visit the historic pool at the Biltmore Hotel in Coral Gables. I wanted to take a long look at what was (and may always be) the largest re-plastering job I'd ever landed.
As I stood at the edge of what can truly be described as a huge pool, I actually thought for the first time in my career that I'd bitten off more than I could chew: The surface of the massive U-shaped pool was in terrible shape and dragged down the hotel's otherwise beautiful decor and landscaping.
Yes, it was the kind of prestige job I'd always wanted, but it only took a few minutes for the enormity of what I had undertaken to