By Mike Fowler
It's a fact: Those who own and operate commercial aquatic facilities spend a lot of time trying to find ways to keep costs under control. From elaborate hotel pools to huge waterparks, it's all about finding money to reinvest in new programs and features – or a simple matter of keeping the doors open.
In a recent article, I wrote about how the increasing use of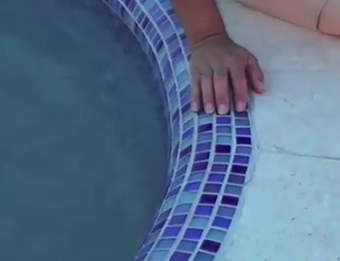 By Mike Farley
In decades past, comfort wasn't typically uppermost in mind when spas were being designed and built in conjunction with swimming pools. Jet placements could be arbitrary, walls were almost always set at 90-degree angles to the seats and, perhaps least thoughtful of all, coping was set up pool-style, with grab edges that hit anyone tall enough to get on an amusement-park thrill ride somewhere in the back, shoulders or neck, making it difficult to relax and enjoy the experience.
These days, fortunately,
They're wildly popular, writes Scott Cohen, but he's seen enough problems with salt-chlorination systems in his role as a construction-defects expert witness that he thinks it's wise to make homeowners aware of the possible drawbacks associated with this technology.

By Scott Cohen
In my work as a construction-defect expert witness, I've seen how damaging salty water can be to hardscape materials around pools and spas equipped with saltwater chlorination systems. It's so common that, personally, I now try to avoid using those devices on the watershapes I design and build.
It's not that I think saltwater chlorination is intrinsically evil; instead, it's the fact I've seen so many different things go wrong with watershapes that have these systems that I decided some time ago that they weren't for me.
It's often said that
Faced with the challenge of fitting a lap pool into a relatively compact backyard space, Randy Beard used geometry to his advantage in crafting a perimeter-overflow/vanishing-edge pool and spa that aligns sweepingly with the homeowners' needs.

By Randy Beard
These days, we do most of our work in the hills in and around Newport Beach, Calif. To describe the area as "affluent" is understating the case: For years now, even modest homes for sale in the area usually draw seven-figure prices – and the more modest the home, the likelier it is that it will be torn down and replaced with something larger and more elaborate.
Through the past few years, we at Pure Water Pools of Costa Mesa, Calif., have been called to many of these built-out properties by homeowners who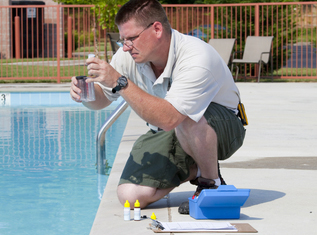 By Kim Skinner
Decades ago, people in the pool industry started becoming aware that there was more to pool maintenance than just adding sanitizers to the water (to kill algae and bacteria) and filtering it (to help keep it crystal clear). Gradually, we learned that even properly sanitized and filtered pool water could become unbalanced.
Further, we figured out that unbalanced water could be either scale-forming, in which case a layer of
A swimming pool is made of steel-reinforced concrete, right? So the shell will be fine if you pile lots of weight on top of it, right? Wrong, Scott Cohen says emphatically -- and here he explains why no sensible builder should ever make such a potentially disastrous mistake.

By Scott Cohen
It happens more often than it should: Even in times when trade shows and educational enterprises such as Genesis 3 all stress the importance of knowing the basic forces at work within and around pool shells, I am all too often called in to investigate cases in which a builder has made a large and careless mistake that can have disastrous consequences.
The point these contractors are overlooking is that the bond beams of many (if not most) pool shells are engineered in such a way that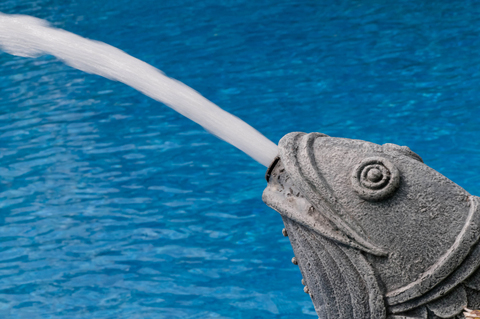 By Mike Fowler
Through the years, professional watershapers have learned that good hydraulic design can significantly increase system efficiency while lowering the ongoing costs of operation. Now they're also recognizing that achieving these efficiencies and finding these savings are perceived as "going green" – a key to helping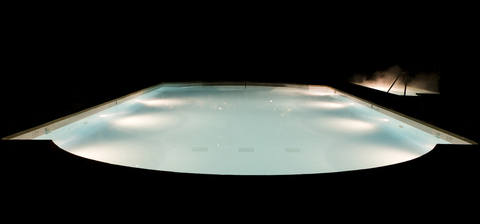 By Paolo Benedetti
If you've been a contractor for any length of time, it's likely that you've installed more 500-watt incandescent lamps (and the niches, rings and glass lenses that enclose them) than you can easily count.
These fixtures aren't installed as commonly as they once were, but there are
By Scott Cohen
Even after all these years, in which countless seminars and classes have covered proper techniques for designing, engineering and building vanishing-edge pools, I am still all-too-frequently confronted in my role as a construction-defects expert witness by installations that are just plain wrong in one way or another.
The biggest problems usually have to do with the
With watershapes, observes Jim Wilder, the beauty often often runs much more than skin deep. To illustrate, he discusses twin works of the plumber's art -- with, by his calculation, more than 750 glue joints each -- that he knew would ultimately be hidden within tons of concrete.

By Jim Wilder
When I listen to people as they stare at a fountain, I often hear them say, "How wonderful!" In witnessing that praise, however, I know for a fact that what they find appealing is the gracefulness of a sculpture or the beauty of the stone or tile finishes or the way the water flows – what I refer to as the fountain's "façade."
In many cases, what's behind that façade can be pretty mundane: maybe a small pump, some simple plumbing, a cascade head or sconce and little more. In other cases, however, what's going on behind the surface is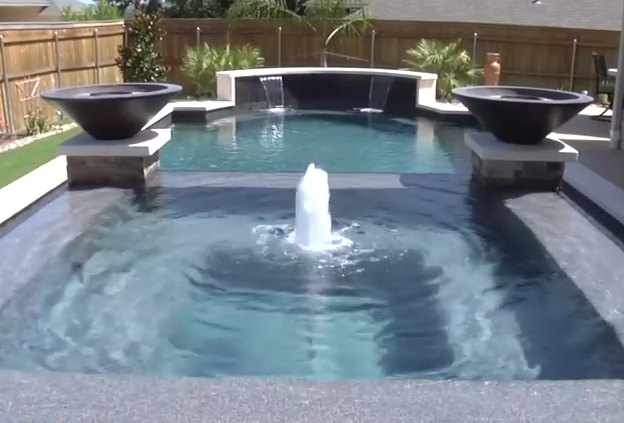 By Lew Akins
For almost as long as I've been in business, people who are interested in swimming pools have also usually been interested in having a spa or hot tub to go along with it. It's always been a natural combination, and as watershapers we've found myriad ways to meet thegeneral demand.
In the video linked below, I offer a quick discussion of two key factors homeowners need to consider in
Many renovation projects include lifting the floor of an old pool to make it possible to play games such as volleyball, notes Scott Cohen. So it's a good idea to know what's really involved in the process -- and how to avoid the serious errors he describes in this article.

By Scott Cohen
In a great many of the renovation projects I come across, one part of the program involves raising the floor in the deep end of the pool to create the classic play-pool contour with a deeper area in the middle and shallower sections on both ends. This retrofit brings these pools into line with one of the most popular features of today's new pools, so many of which are set up for pool volleyball and other vigorous games.
The great thing about these sporty pools is that the shallower ends have a
Brought in to work on an oddly shaped property in Panama, Raymond Jungles did what came naturally: He sized up the site, negotiated some key details with the homeowners and, using water, plants and stone, brought their secluded tropical retreat vibrantly to life.
By Raymond Jungles
When I first became involved with this project, the property was little more than a muddy slope – a dramatic piece of Panamanian topography that nobody had ever considered developing before my clients came along and decided to build a large, custom home.
There was a reason it was available to them when they arrived: The building site was a logistical nightmare not only because of the topography but also because of the configuration of the lot. But they