By Kim Skinner
Picture this: You've just completed the installation of a beautiful new swimming pool – a real step up for the home and its backyard. The clients had their hearts set on its dark-gray interior finish: They'd heard it would help warm the water on sunny days, and they liked the thought that the pool would look more like a beautiful lagoon than a pale swimming hole.
The plaster crew
When the goal is glass-tiled perfection, says Jimmy Reed, there's no substitute for the hard work that goes into ideal surface preparation. And that's especially true when, as in the case highlighted here, the project involves resurfacing an old, deep pool and its odd set of coves.

By Jimmy Reed
In my career, I've applied lots of fine finishes to swimming pools, spas, fountains and other types of waterfeatures. Most often we work with glass tile, but we also keep our hands in a variety of ceramic or porcelain tiles, various mosaics and, generally, what most would call classy, top-flight materials.
No two projects are ever quite the same, but the procedures we follow are: In every case, we at Rock Solid Tile (Calabasas, Calif.) end up having to work through imperfections in the concrete shells left for us by builders and their concrete crews – and that's true even if they're experienced and have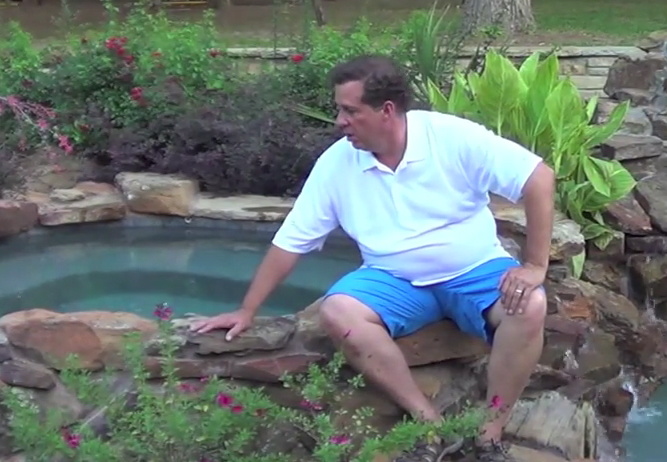 By Mike Farley
I've been working as a watershape designer long enough to have seen big trends emerge and really take hold. It seemed for a while, for example, that vanishing edges came up at some point in just about every initial client conversation.
More recently, I've found myself discussing lots of geometric pools – rectangles and various other squared-off perimeters – and that's great, because it gives us plentiful ways to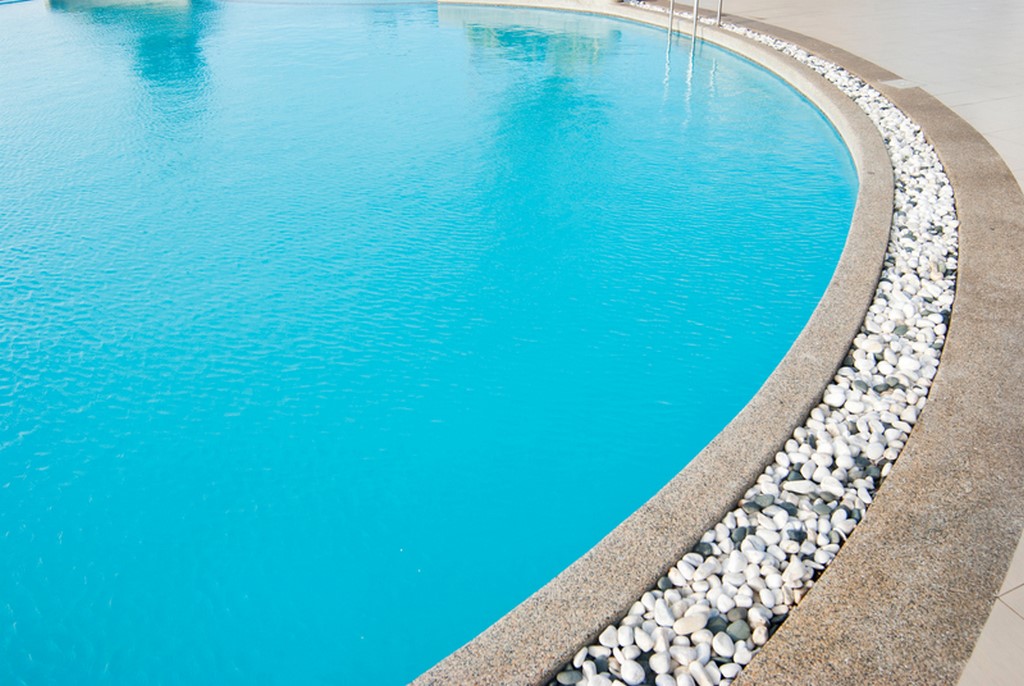 By Kim Skinner
Once a new swimming pool is filled with water and turned over to its owners, the designer and builder have completed their work: Let's assume that the results have met or exceeded the clients' expectations and that everyone is pleased by the outcome.
If all has truly gone well, little will occur in subsequent weeks to change the general sense of
His clients wanted a home that reflected their refined tastes, writes Randy Beard. The fact that, for a change, others were focused on the challenge of working on a difficult slope freed him to get everything just right with their large spa and understated entryway fountain.

By Randy Beard
It's rare, but it happens: Every once in a while, a client's desires align perfectly with the capabilities of a watershape designer and builder – so much so that the collaboration becomes a study in how powerful creative harmony can be.
This sort of synergy was a hallmark of the hillside project under discussion here. Early in the process, we were brought aboard to work on an unusually large spa as well as a small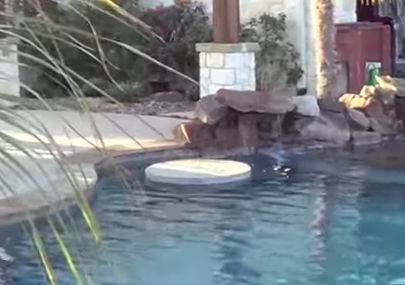 By Mike Farley
It's not what I'd call a common request these days, but every now and then I come across homeowners who want to be able to sit in the water to enjoy a cool drink or even a meal. It gets hot in Texas, after all, and these folks figured that relaxing under an umbrella around an in-pool table would be a great way to beat the heat.
It's actually a decent concept, but just as is the case with the stools we sometimes set up for swim-up bars, the designer or builder needs to
If a client asks you to get rid of an old deck all the way up to the coping without adding a new deck, you should think things through before taking the job. If you don't, advises Scott Cohen, things can go very wrong -- and you might be on the hook for a substantial shell-repair bill.

By Scott Cohen
Lots of pools built in the 1960s and '70s and even through the '80s were surrounded by ribbons of concrete decking of uniform width, all the way around. Frequently, those decks were too narrow to make them of much use for more than walking around the pool: lounge chairs are too long to be set up facing the water, and a poolside table and chairs cover far too much ground to be included.
The solution that runs through the heads of lots of homeowners is simply to
His clients wanted watershapes without chemicals, and Randy Beard was determined to deliver. Long intrigued by the way koi ponds work, he tinkered until he developed a simple system that fills his pools with pure, clear water -- and makes a home's plants happy, too.

By Randy Beard
It started a couple years ago: More and more often, I was meeting clients who wanted great pools and spas that involved no chemical enhancement – just the water itself.
These were generally people who had studied up. They had rejected dichlor and trichlor and were opposed to any kind of cyanurate presence. They'd considered saltwater pools until they figured out that chlorine was part of the package. They'd looked at ozone and were concerned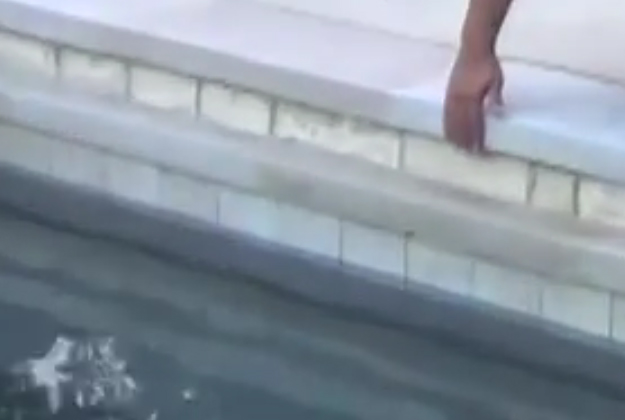 By Mike Farley
These days, I run into lots of clients who want clean, crisp detailing when it comes to everything associated with their backyard spaces – pool, spa, patio, decks and outdoor kitchens included. They're after works of visual art that, when not in active use, can be seen from inside the house as a continuation of the elegant, well-appointed interior spaces they've set up so thoughtfully.
Sometimes, this means that
Among all the problems he's observed as an expert witness, Scott Cohen is particularly aware of what can go wrong when water starts moving where it's not wanted. Often it's a cosmetic issue; sometimes, however, serious damage can result -- and can be costly to address.

By Scott Cohen
Last time, we looked at an instance in which migrating water presents mostly aesthetic challenges – scale formation, evaporation residues and other hassles that simply make a watershape look worse than it should.
This time, we'll look into a case where the migrating water not only made the watershape look bad, but was also doing structural damage to a nearby deck and, ultimately, to the pool shell itself. It's a cautionary tale that should make any contractor
Given its spectacular ocean views, Randy Beard knew that this home called for a pool and spa that didn't get in the way. But that wasn't all he had to consider in designing the watershapes and organizing this remarkable space for entertainment as well as private enjoyment.

By Randy Beard
With hillside projects, it's generally true that lines of sight mean everything. No matter whether the views are up close or in the far distance, no matter if the space looks out over water, trees, rugged terrain or other structures, a design wins huge style points (and a client's gratitude) if you are conscious of the way your watershapes fit into their environments.
The project covered in this article had almost every advantage in the view department. Set on a slope overlooking the Pacific Ocean at Dana Point, Calif., the home sits
Water has a will of its own, observes Scott Cohen, and takes advantage of whatever pathways it can find -- often to go where you don't want it to go. Unchecked, it can lead to staining that will seriously mar a watershape's good looks, not to mention a homeowner's good mood.

By Scott Cohen
In my work as a construction-defect expert witness, I see a certain problem in the design and construction of spillways all too frequently: When the system is initiated, the flow of water down the face of the dam wall will behave more or less as desired, holding to a narrow path into the pool or trough that awaits it. After a time, however, that water will begin to migrate, spreading out farther and farther beyond the desired pathway until the material – usually some sort of
By Mike Fowler
It's a fact: Those who own and operate commercial aquatic facilities spend a lot of time trying to find ways to keep costs under control. From elaborate hotel pools to huge waterparks, it's all about finding money to reinvest in new programs and features – or a simple matter of keeping the doors open.
In a recent article, I wrote about how the increasing use of