Restoring the pool and adding a spa to a classic Mid-Century Modern home took care and restraint, observes Jimmy Reed, But his task was made easier by an insightful, cooperative client with excellent tastes, a eye for detail and a healthy spirit of adventure.

By Jimmy Reed
In the course of my career, I've worked with blue-chip clients from rock stars and professional athletes to Hollywood celebrities and business tycoons. It may be my sparkling personality, but, realistically, I think it has more to do with the way I have with glass tile and custom mosaics associated with beautiful swimming pools.
My company, Rock Solid Tile of Calabasas, Calif., has worked all over Los Angeles through the years, taking its
When things go wrong with rooftop pools and spas, the potential for collateral damage is so great that things get urgent in a hurry -- a point Rob Holmer illustrates through two case studies in which basic errors led to big hassles in one instance and demolition in the other.

By Rob Holmer
Rooftop pools and other similarly elevated swimming pool structures present unique sets of considerations that must be thoroughly addressed by anyone involved in their design and construction.
As was discussed in the first article in this two-part series ("Elevated Engineering," click here), it is common for these watershapes to be constructed inside a concrete vault or supported on a concrete structural slab – either of which is usually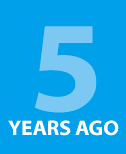 By Dave Peterson
'There is no doubt that the recent wave of legislation, codes and standards regarding suction entrapment has caused confusion – not just in the pool and spa industry, but also among lawmakers, inspectors and contractors as well as pool and spa owners.' That's how Dave Peterson opened his Currents column in November 2010.
'Our firm and others have been retained by numerous owners, contractors and maintenance companies to
Five years ago, Kim Skinner wrote about what was involved in making pool plaster durable. A lot has come to light and been studied and evaluated since then, he says -- more than enough to warrant preparation of a detailed, side-by-side update on the subject.

By Kim Skinner
In December 2010, WaterShapes published "How to Make Durable Pool Plaster," an article filled with what I knew about making reliable, discoloration-free pool plaster – including basic information about both proper and improper plastering practices.
It should come as no surprise that, since then, research has continued and our understanding of issues involved in the proper mixing and application of these cementitious finishes has continued to grow.
This article will cover these developments, discussing in greater detail the
Rooftop swimming pools and spas offer breathtaking views, writes Rob Holmer, but they also tend to come with an array of unique challenges. Here, he discusses how knowing the forces at work on elevated concrete shells will help when it comes to getting things just right.

By Rob Holmer
I had a college professor who was fond of saying, "There are only two types of concrete in this world: The first is concrete that is cracked, and the second is concrete that is going to crack."
That's a good laugh line, but the tough thing about it is that it's also true. This is why the engineering design procedures for all reinforced concrete (pursuant to ACI 318 and 350, which are the key American Concrete Institute standards for concrete structures) allow for
If there's one big mistake on a pool/spa installation, writes Scott Cohen, correcting the situation can be painful. But if there are seven major errors -- as there were in the ill-fated project discussed here -- you can bet the pain will also include close encounters with attorneys.

By Scott Cohen
The lessons we've covered in this long sequence of articles have typically revolved around single, key errors and have generally called for commonsense (and often simple) remedies. In the world of pool construction, however, there are situations in which the problems are far more complex, often rising from multiple missteps and clusters of intertwined failures.
This is one of those situations, and it has to do with a basic pool/spa combination in a brand-new housing development. Although the pool contractor charged only $35,000 for the installation, the associated legal
'Breathtaking' is the best word to describe both this project and the leap Jimmy Reed took in persuading the client that the tile-installation part of this huge job -- which was to involve application of thousands of square feet of glass tile to ten unique pools -- was just a piece of cake.

By Jimmy Reed
Several years back, the luxury car maker Lexus described its corporate mission as the relentless pursuit of perfection, and I'm willing to step up and say that working with glass tile on the shapely, detailed interior surfaces of swimming pools and spas is just that sort of pursuit.
That's not saying we hit the mark with placement of every single piece of tile across surfaces that frequently cover thousands of square feet, but we have
When he builds custom pools for fully engaged homeowners, Randy Beard usually has no problems with setting and exceeding expectations. But here's a case where the client just couldn't absorb a key message about how to use the pool -- and therein hangs a tale.

By Randy Beard
This project is wonderful in so many ways that it's tough to believe our clients could be anything less than perfectly satisfied – but, surprisingly, they've had a bone to pick with me.
It's just gorgeous: A great shape, beautifully detailed tile, a perimeter-overflow system augmented with a vanishing edge, underwater speakers, lush landscaping – a perfect Hawaiian-style plunge for
Those who own or manage swimming pools know that heating the water can be a major expense. But higher efficiencies and new technologies can bring those costs way down, says Mike Fowler, who leads a tour through the money-saving possibilities in this article.

By Mike Fowler
There are two truths when it comes to swimming pools and heat: Year in and year out, some months are colder than others and, year by year, energy prices tend to rise.
For a facility built around a heated swimming pool, those two truths are powerful drivers of the ongoing cost of staying in operation – and it's safe to say that seasonal expenses related to keeping the water warm are never far from the minds of
By Kim Skinner
Picture this: You've just completed the installation of a beautiful new swimming pool – a real step up for the home and its backyard. The clients had their hearts set on its dark-gray interior finish: They'd heard it would help warm the water on sunny days, and they liked the thought that the pool would look more like a beautiful lagoon than a pale swimming hole.
The plaster crew
When the goal is glass-tiled perfection, says Jimmy Reed, there's no substitute for the hard work that goes into ideal surface preparation. And that's especially true when, as in the case highlighted here, the project involves resurfacing an old, deep pool and its odd set of coves.

By Jimmy Reed
In my career, I've applied lots of fine finishes to swimming pools, spas, fountains and other types of waterfeatures. Most often we work with glass tile, but we also keep our hands in a variety of ceramic or porcelain tiles, various mosaics and, generally, what most would call classy, top-flight materials.
No two projects are ever quite the same, but the procedures we follow are: In every case, we at Rock Solid Tile (Calabasas, Calif.) end up having to work through imperfections in the concrete shells left for us by builders and their concrete crews – and that's true even if they're experienced and have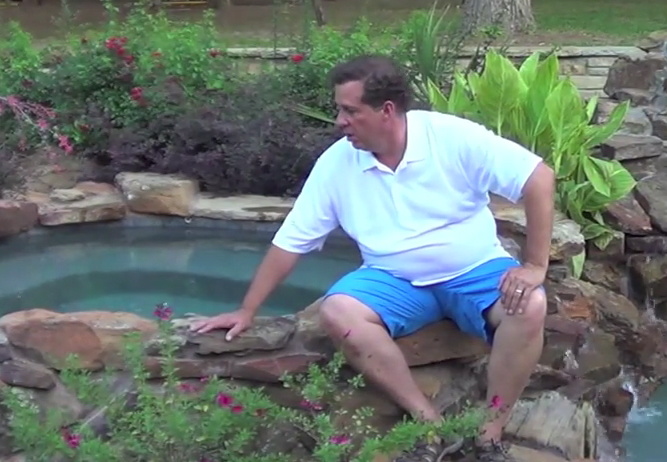 By Mike Farley
I've been working as a watershape designer long enough to have seen big trends emerge and really take hold. It seemed for a while, for example, that vanishing edges came up at some point in just about every initial client conversation.
More recently, I've found myself discussing lots of geometric pools – rectangles and various other squared-off perimeters – and that's great, because it gives us plentiful ways to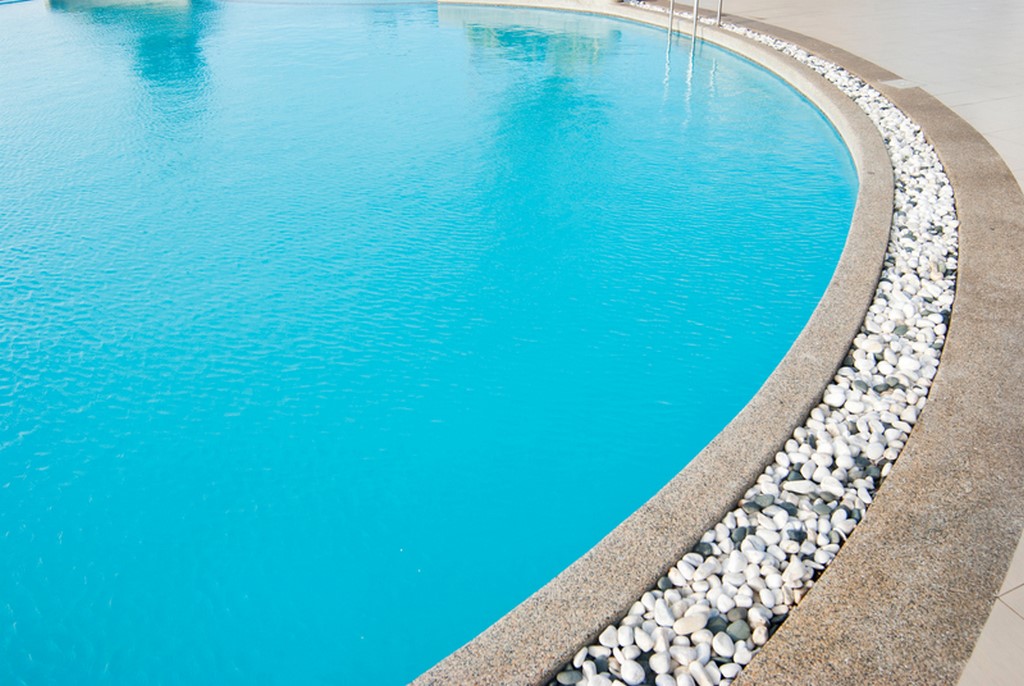 By Kim Skinner
Once a new swimming pool is filled with water and turned over to its owners, the designer and builder have completed their work: Let's assume that the results have met or exceeded the clients' expectations and that everyone is pleased by the outcome.
If all has truly gone well, little will occur in subsequent weeks to change the general sense of