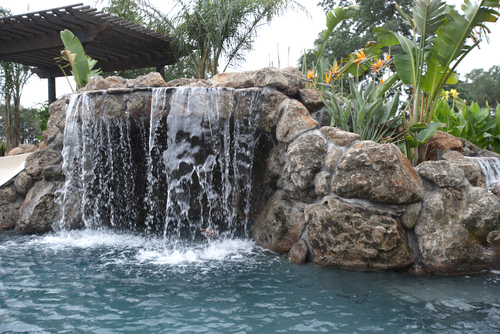 When agitated or flowing water moves through the air, it loses carbon dioxide. That's particularly significant in systems with fountain jets, waterfalls or vanishing edges, observes Kim Skinner, with the loss affecting pH in ways that must be dealt with to avoid big problems.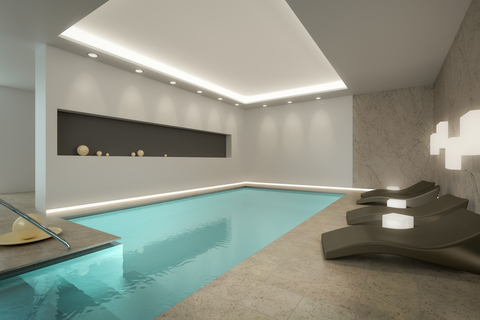 Indoor pools are wonderful as both design challenges and family recreation centers. But as Paolo Benedetti discusses here, they'll stand the test of time only if you take care of moving the moisture they generate away from the indoor space -- no shortcuts allowed!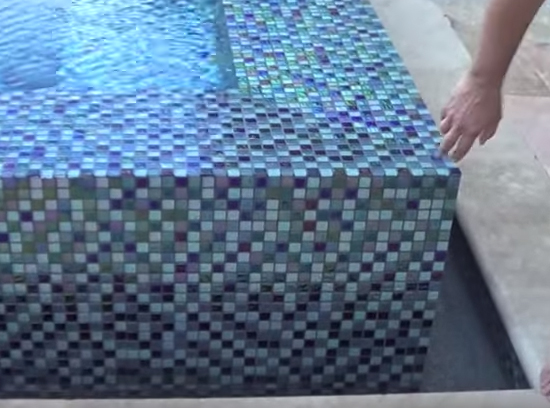 By Mike Farley
Once U.S. designers and builders "discovered" vanishing edges – probably at some point in the 1980s, although the look emerged long before then with some forward-thinking architects and watershapers – we've never let this highly visual design detail go.
I use these edge effects in my designs all the time, and setting them up in the best way possible has
As Jimmy Reed knows well, glass tile can be an unforgiving material. But with meticulous planning and surface preparation, he insists, even surfaces as complex as those he encountered in this project can be tiled efficiently -- without annoying visual interruptions.

By Jimmy Reed
Devising an approach to the application of fields of glass tile to complex surfaces is never simple, but when your goal is to do so while minimizing cuts and eliminating any visual "tics" that might stand out like sore thumbs when the work is done? That's taking the work to a whole different level.
The project under discussion here, built in Gilbert, Ariz., offered this sort of challenge twice – once in a large entryway waterfeature, and again in the backyard with an outsized
When the owner of this spec house wanted something truly unique, the design prepared by Brian Van Bower met the mark on all levels, creating an elongated waterfront jewel that perfectly complements a stylish home.

By Brian Van Bower
The fun thing about working on spec houses is that, every once in a while, you run into a client who truly wants to blow the doors off – in the best way possible, of course.
That was certainly true here: The home is right on the water on one of the islands in Biscayne Bay where Miami's elite prefer to live, and the eventual asking price for the property was in the $26 million range, give or take. It's an area where few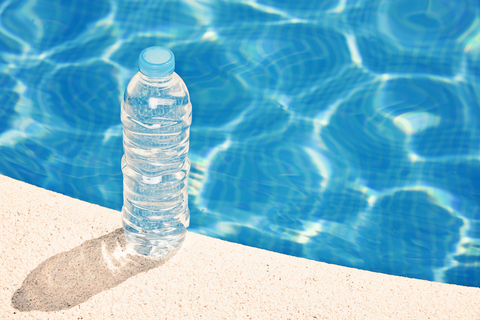 By Paolo Benedetti
In recent years, it's been difficult to avoid two large and related discussions about water treatment as it relates to swimming pools and spas.
One the one hand are discussions of the evils of chlorine, which, after more than a century of common and beneficial use, is still widely misunderstood by homeowners and many professionals in the watershaping trades. On the other are conversations about chlorine-free pools and spas – another set of exchanges where there's proving to be
Finding himself in a new city in the midst of the Great Recession, Tanr Ross was willing to guide these clients through seven distinct designs on his way to an innovative (and successful) eighth approach -- a situation made both workable and tolerable by a key design tool.

By Tanr Ross
This is the story of a project where I'm still not sure which was tested more – my creativity or my patience.
It was one of the first design tasks I tackled after moving to Katy, Texas, in 2009. In retrospect, it may not have been the ideal time to relocate: The full force of the Great Recession wasn't clear at that point; I had a job but no direct way to bank on the good reputation I'd built where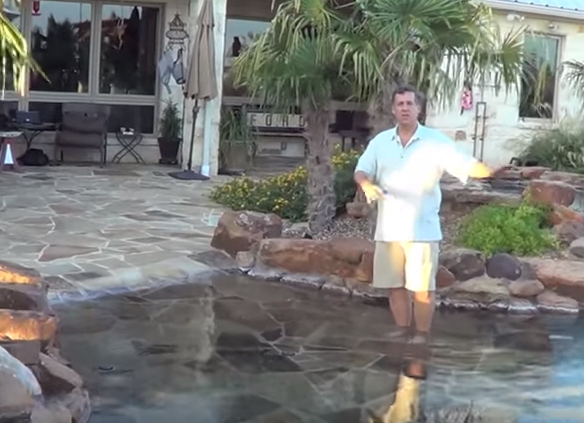 By Mike Farley
I'm a big fan of beach entries: As I see it, they wrap at least five important design and usage issues up in one neat package.
First, they provide easy access to the pool. Second, that access is gradual, which many bathers prefer. Third, they bring a bit of visual drama to the water's edge – and then repeat it where the slope breaks off into deeper water. Fourth, they create an easy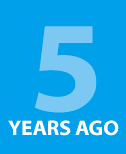 By Mark Holden
'Through the past two years,' wrote Mark Holden to start his January/February 2011 Currents column in WaterShapes, 'a handful of voices in this magazine and elsewhere have called for building pools without drains as a means of virtually eliminating suction-entrapment incidents. The response to this suggestion has been strong, both for and against.'
'In sifting through some of these discussions . . . one item caught my
Designing a watershape to complement a dynamic fountain sculpture is mostly about viewpoints, writes Brian Van Bower. But fitting it into the context of a larger and equally vibrant entertainment space? As he discusses here, that calls for thinking theatrically as well.

By Brian Van Bower
Through the years, I've come across all sorts of clients with unique motivations and interesting available spaces. My task in collaborating with each of them centers on carefully evaluating the situation, sorting through various sets of possibilities and, ultimately, delivering a design that hits the mark on all possible levels.
This project, however, was a bit different from most: The client had acquired
Working with sodium bicarbonate in starting up a newly finished watershape involves more than turning on a tap, concedes Kim Skinner. But once a barrel is prepared, the method is simplicity itself -- and truly kind to new plaster, quartz and pebble surfaces in pools and spas.

By Kim Skinner
WaterShapes recently published a pair of my articles on techniques for filling newly plastered swimming pools with water and starting them on the path to a long, successful service life.
In the second of those articles (click here), the focus was on the bicarb start-up method and the effect this approach has on the establishment of a durable plaster, pebble or quartz finish. But rather than being a step-by-step description of how the bicarb start-up works on site, the article was about
Achieving perfection in an all-glass-tile pool/spa project is always a team effort. But in a project as elaborate as this one, notes Jimmy Reed, the nature of the material offers special challenges as he and his expert tile installers work to make the visual magic happen.

By Jimmy Reed
Every once in a while, the stars align and we're given the opportunity to pursue and attain perfection in applying glass tile to a beautifully designed and built swimming pool and spa. The project illustrated here is one such case: Everything about it just snapped into place.
First, we were asked to join the design team at an early stage, so we had a good level of input on how the pool was to be laid out and its interior surfaces formed; second, the watershapes fit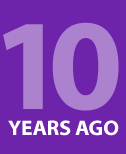 By David Tisherman
'A big part of properly designing watershapes to meet specific client needs has to do with understanding how they'll be using the body of water,' wrote David Tisherman at the start of his Details column in January 2006.
'I always explore this issue with my clients, which is why, for