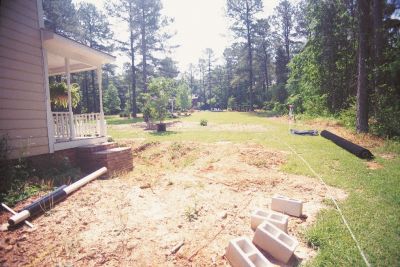 By Rick Anderson
Building a stream that looks as though it was actually completed by Mother Nature is no small challenge. To make the illusion work, the watershaper quite literally "shapes" the basic elements of the stream – its path, width, depth, outcroppings, falls, transitions and plantings – all with an eye toward mimicking natural designs.
To a large degree, the process is different from that of designing and building a pond, pool or fountain. In those cases, the watershape generally goes in the ground almost exactly where and how it's been drawn. With streams, however, the differences between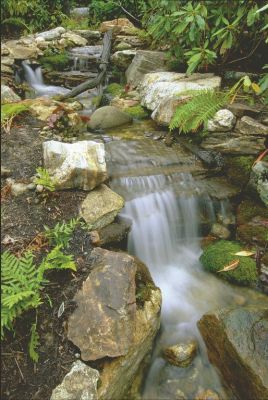 By Jeff Rugg
It all begins with the water.
The first thing anyone approaching the world of ponds needs to understand is that life-supporting water is quite unlike the sterile water found in swimming pools or spas or many other watershapes. A second and related point is that clear water is not necessarily healthy water when it comes to the needs of the inhabitants of the pond.
For a pond to be healthy, its water must meet the chemical requirements of plants and fish by having an abundance of some things (such as nutrients) and a near-total lack of other things (such as pollutants). Sanitized water may be beautifully clear, but the fact that sterile systems are designed to knock out nutrients and work chemically because they are "polluted" with chlorine and algaecides makes them completely unsuitable as life-supporting ecosystems.
The goal with ponds is to work with nature in balancing the life-sustaining features of the water – and to set things up in such a way that maintaining that balance will be something your clients can do long after you've moved along to another project.
To do so, you need to embrace the water-quality basics outlined in the last issue of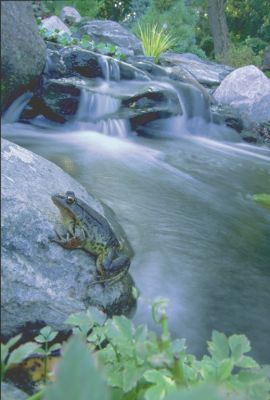 By Jeff Rugg
It's a tale of two professions: Pool and spa people are taught to keep things dead; pond people are taught to keep things alive. Pool people sell chlorine; pond people sell de-chlorinator. Pool people sterilize; pond people fertilize. This contrast in approaches to basic water maintenance is perhaps the most significant difference between two trades that are coming into closer and closer contact with one another every day.
At issue between the two groups is whether to work against nature in a sterile system, or work with it to create an ecosystem. Each discipline has a foundation in the science of water chemistry and both have a place in the world – but beyond that (and as the table below demonstrates), things really couldn't be much different.
As more and more pool/spa professionals move into water gardening and more and more landscape designers and architects get into pools and spas, there's an increasing need for all of us to understand these water-treatment distinctions and the basics of each approach. I come from the pond side, so I'll cover things from that perspective in a pair of articles – a science-oriented overview this time before we